The decision to have a green thumb is the right choice. It does not only promote a healthy hobby, but it can also make you more self-sustainable with your food. When you are just starting your garden, whether it is an herb, flower or vegetable garden, you will need a few essential tools other than the sun, soil, water, and seeds.
This article will guide you to buy garden tools that are really important in gardening.
Hand Trowel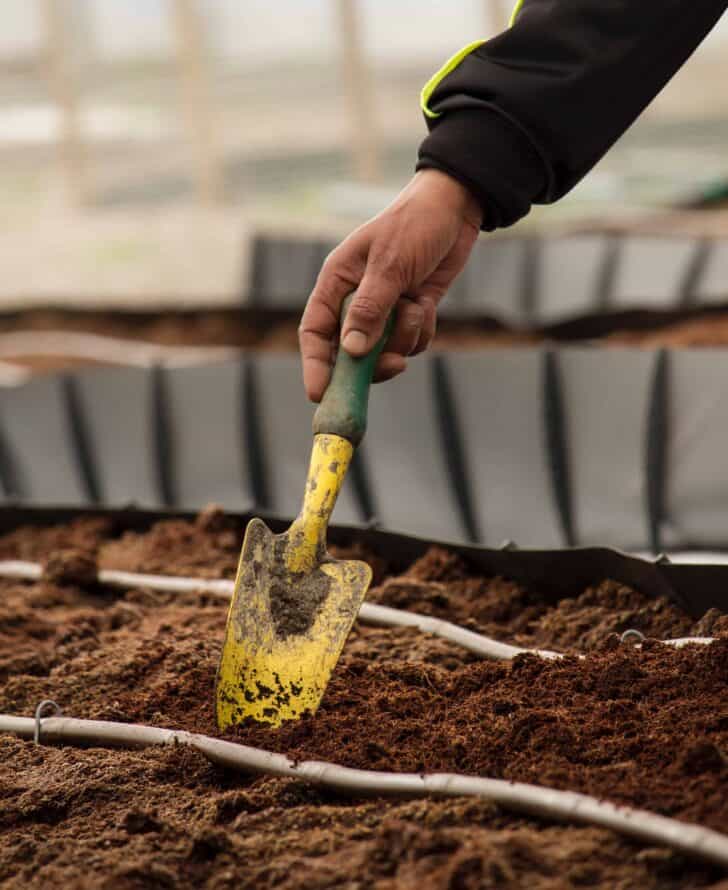 A hand trowel is one of the most used tools in gardening. Gardening containers and raised beds will be much more comfortable if you use this tool. It is best to use a hand trowel, to transfer dirt and seedlings to another area or container. You can use them in planting bulbs as well.
Often we can suddenly leave our gardening work behind because of a sudden errand that we'd need to take. It would be more convenient to have a bright handle for your hand trowel because it can easily get lost in the dirt or leaves.
Digging Shovel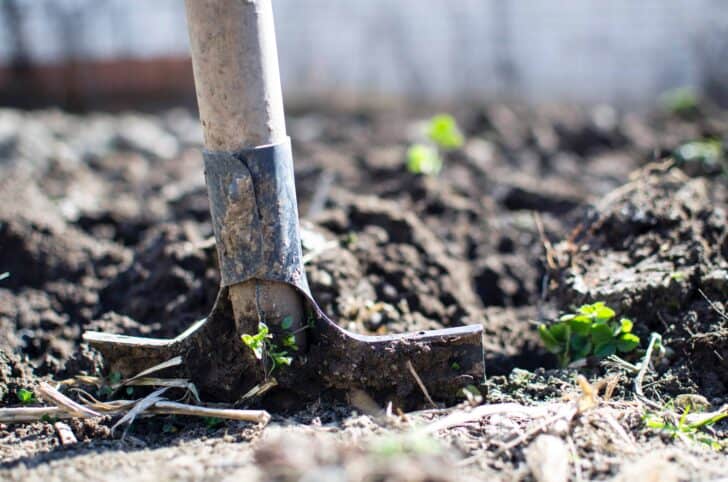 Another essential tool in the back yard is a digging shovel. It would be great in digging holes, mixing up potting soil, or stirring piles meant for compost. And you can use it when you need to transport more massive amounts of dirt but not necessarily use a wheelbarrow, which would be too much.
In buying a shovel, you need it to be pointed to penetrate the dirt. You also should check for the weight to see if you can carry it without any help. It would be best to buy it yourself to get a real feel of the material you would be handling.
Garden Hoe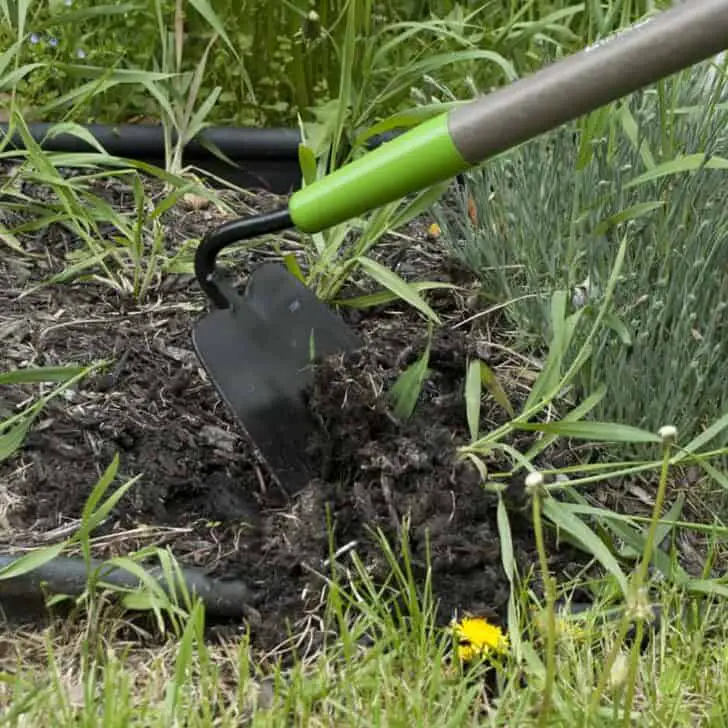 The perfect tool for weeding is a garden hoe. Usually, this tool is put to work when you are about to start a planting season. You would want to use this tool in preparing the soil by clearing out your garden. You can chop off weeds, and some of your plants that start feel a bit overgrown.
Finding the best garden hose for your needs will depend on the type of gardening you want to do. If you're going to plant vegetables, you would want to find a more efficient hoe for your efforts and time. You would need one with a broader blade. Flower gardens, which require a more delicate touch, need an edge that will easily maneuver through the nooks and cranny.
Garden Spade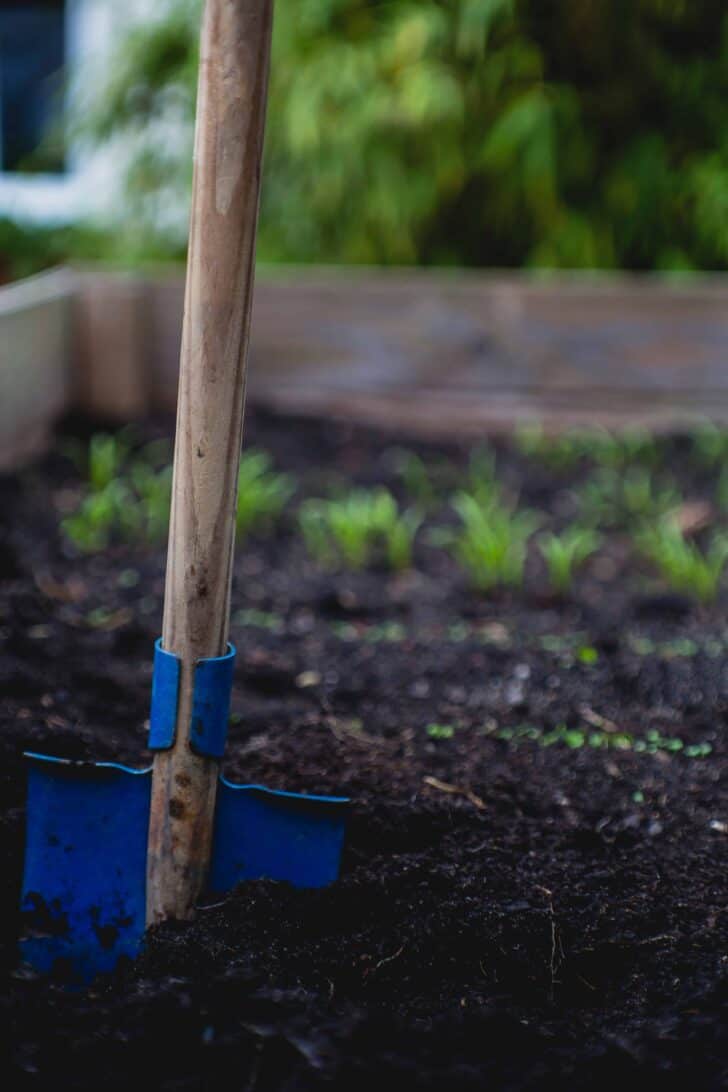 A garden's spade unique feature is its flat, square-shaped blade that can help dig out plants without disturbing the adjacent plants. The design of the garden spade is for tight spaces.
You can also use them as a hand trowel or shovel in transporting dirt and needed digging. You can also use garden spades as garden hoes in chopping off weed with roots that are in too deep.
Similar to the shovel, you would want a garden spade that you can carry. You are also looking for a blade that can fit in tight spaces when dug straight down the dirt.
Spading Fork

A spading fork is the baby of a garden spade and a rake. It also looks like a pitchfork, but with four tines instead of three. Digging fork, garden fork, or grip are among the other names of this tool.
The design of this tool is perfect for loosening dirt in restricted spaces due to the plants around them. You can also use this tool to rake out weeds. There are two types, full size or handheld. Pick whichever suits the gardening you do.
Rake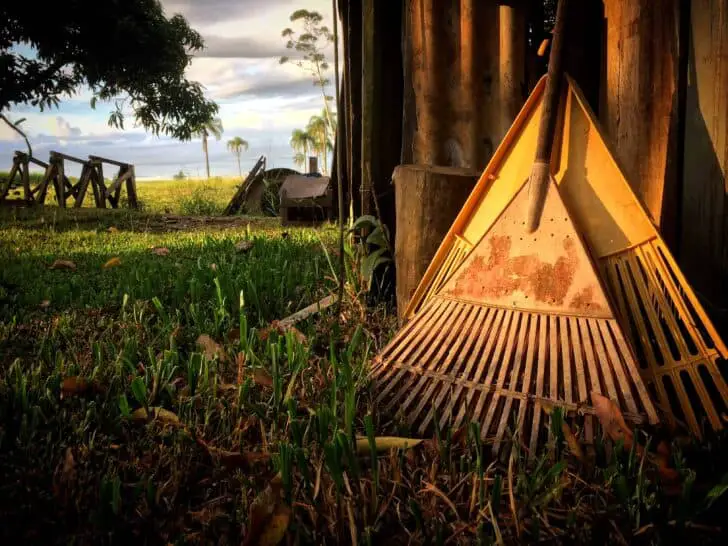 The tool that you probably already have in your backyard is a rake. This tool is essential to anybody who has some open space where leaves fall. There are different types of rakes, but a bow rake can be crucial when you want to spread compost.
When buying a bow rake yourself, you need to check how wide can the tool rake. You also need to check again how heavy it could get.
Pruning Shears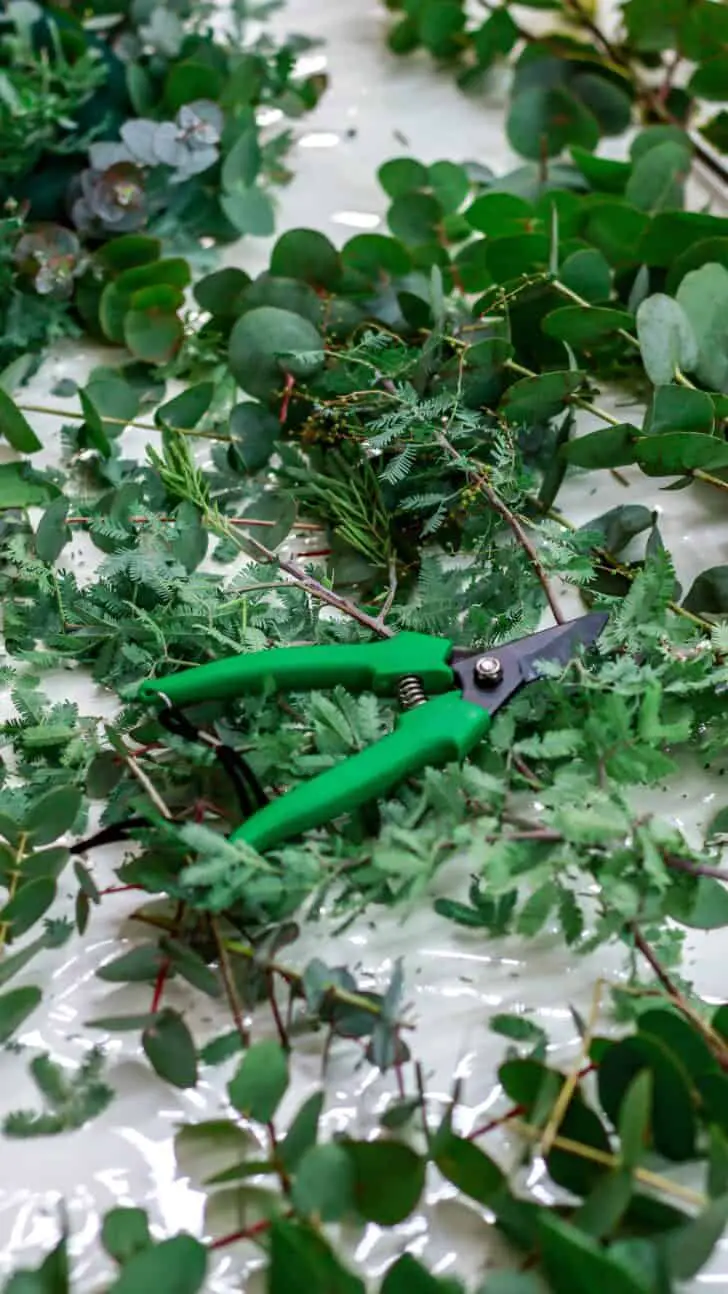 Whichever garden type you choose, one must-have tool is a pair of pruning shears. You will encounter a lot of trimming and cutting in your gardening.
You can also use them for its design, pruning. You can use the pair for herb, fruit, or vegetable harvesting and work with both thick stems and small branches.
When you buy pruning shears, keep in mind the bright colors that you will need to find when the tool is covered in soil or leaves. Make sure either a blade or the handles are easy to search.
Loppers

Pruning shears don't always work out when it comes to thicker branches. A pair of loppers might be able to do the trick. Sometimes bushes are hard to reach, and only a couple of loppers can help you out. You should be able to cut about an inch to two inches in diameter.
The detail you need to look out for when shopping for loppers is the maximum thickness it can cut.
Wheelbarrow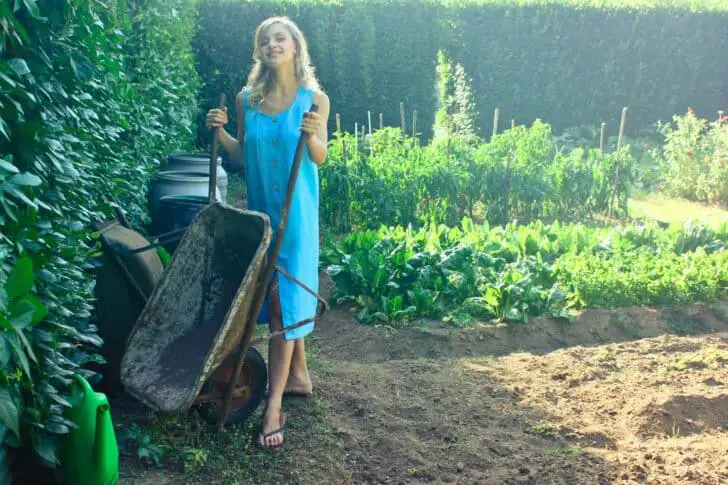 An underrated tool in the backyard is the wheelbarrow. Αpart from a makeshift stroller for kids to play in, a wheelbarrow would be great to move around dirt, compost, or piles of leaves. You can also use them to carry seedlings and plants when you want them across the yard or into a new home.
There are different designs when it comes to the wheelbarrow. Buy the style that would suit your needs best.
Garden Gloves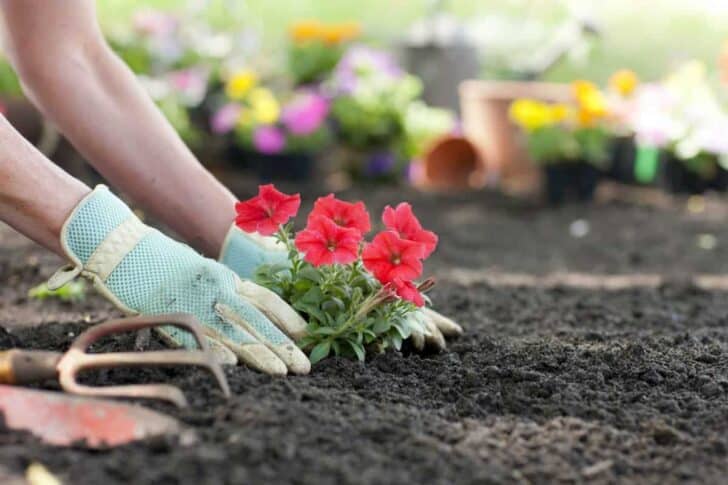 The most necessary tool to have around are garden gloves. While it does help you stay clean, garden gloves avoid injuries by protecting you from:
Branches with thorns
Prickly plants
Splinters
Accidents with the tools
Scratches and scrapes
Rashes and possible allergic reactions to your plants, fertilizers, fungicides, and pesticides.
All these tools are designed to keep you from further work or injury. Find the ones that will work best with what you want to do with your garden.
Updated on 2023-09-06 - Images from Amazon API. Logos are trademarks of Amazon.com, Inc. or its affiliates. 1001Gardens is a participant in the Amazon Services LLC Associates Program, an affiliate advertising program designed to provide a means for sites to earn advertising fees by advertising and linking to Amazon.com.