A recycled painted tire as a zebra garden decoration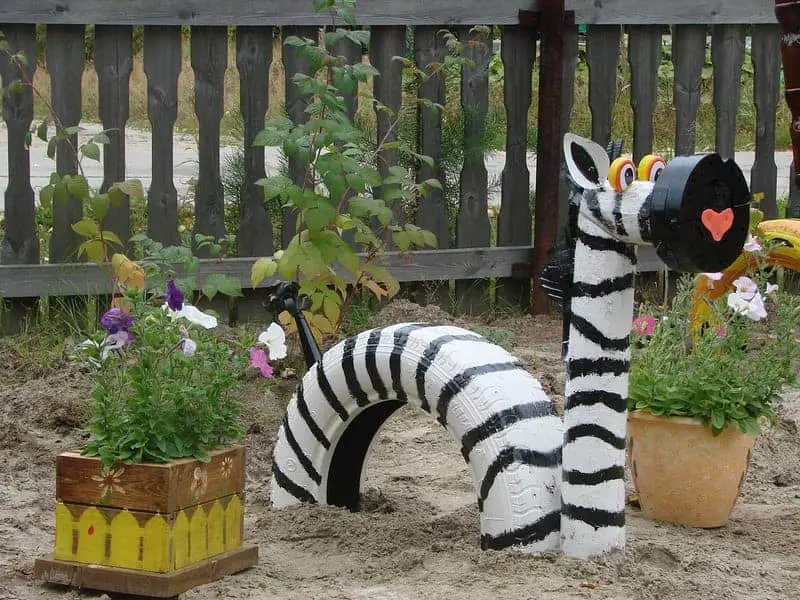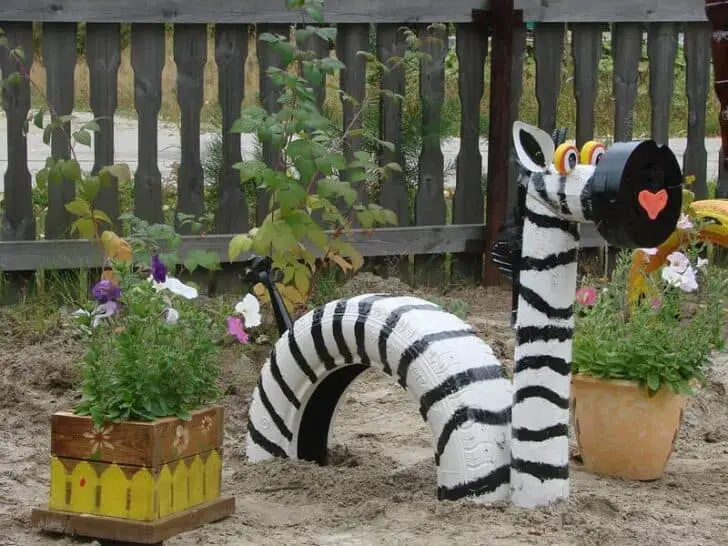 Nice grass stools!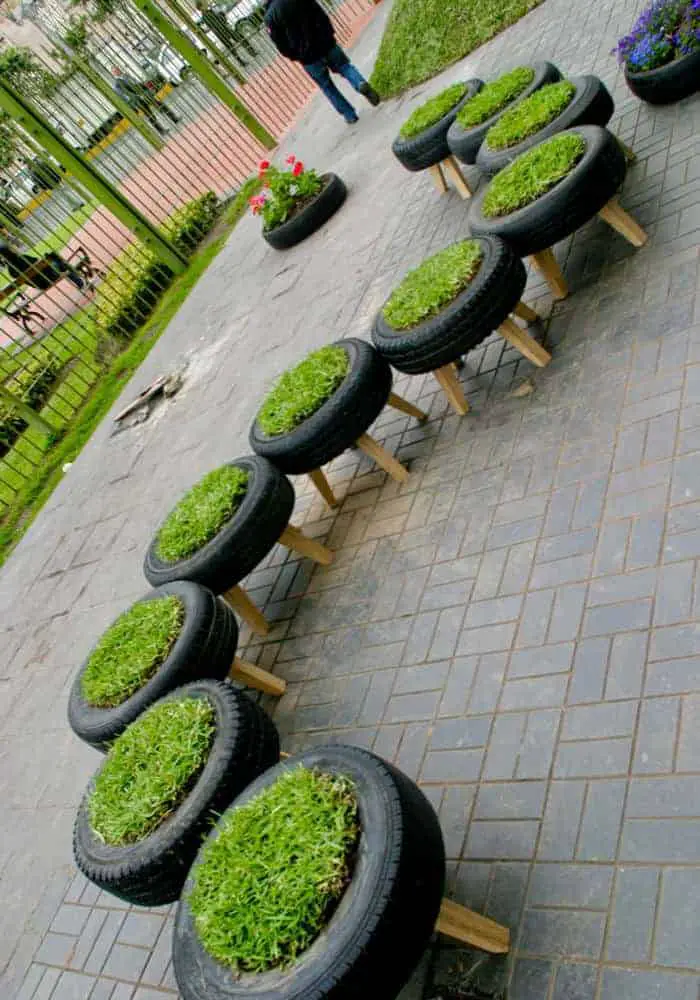 Old tire into swing, an easy one!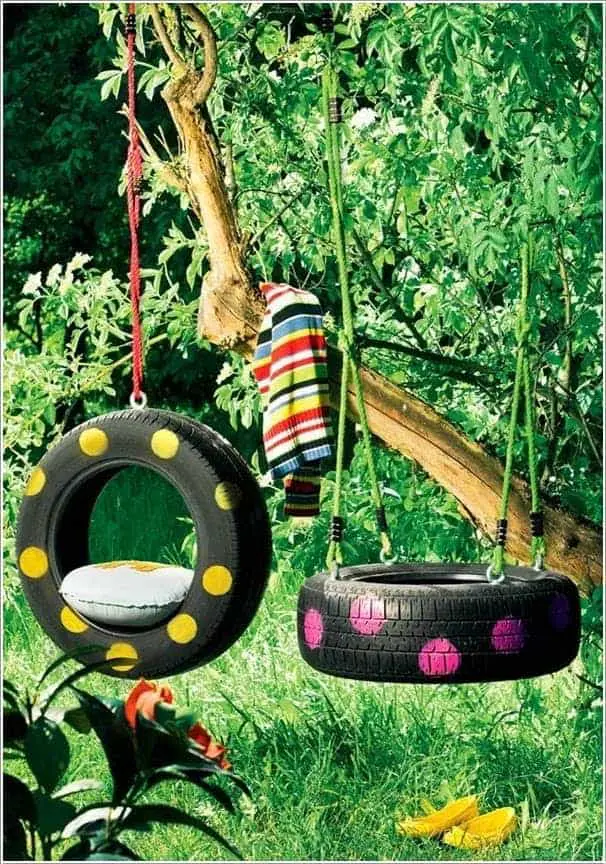 Snake Playground for the kids!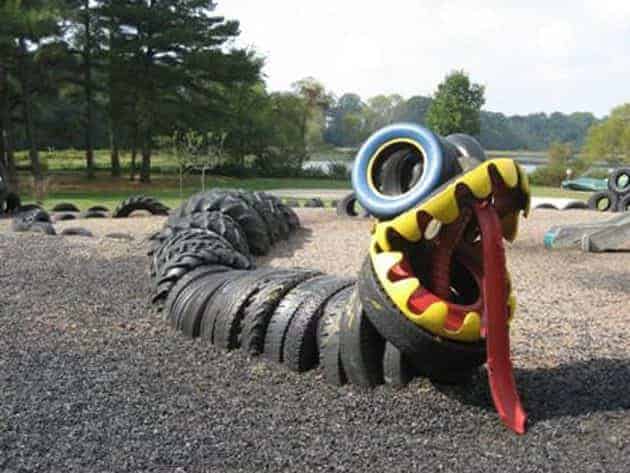 Another idea for the kids, a sandbox!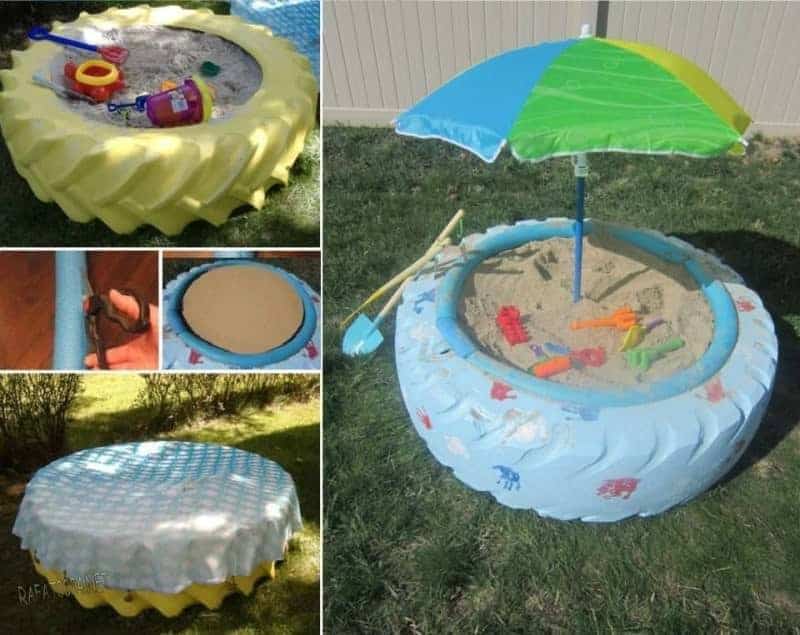 A big tractor tire could be reused into a cool garden bench!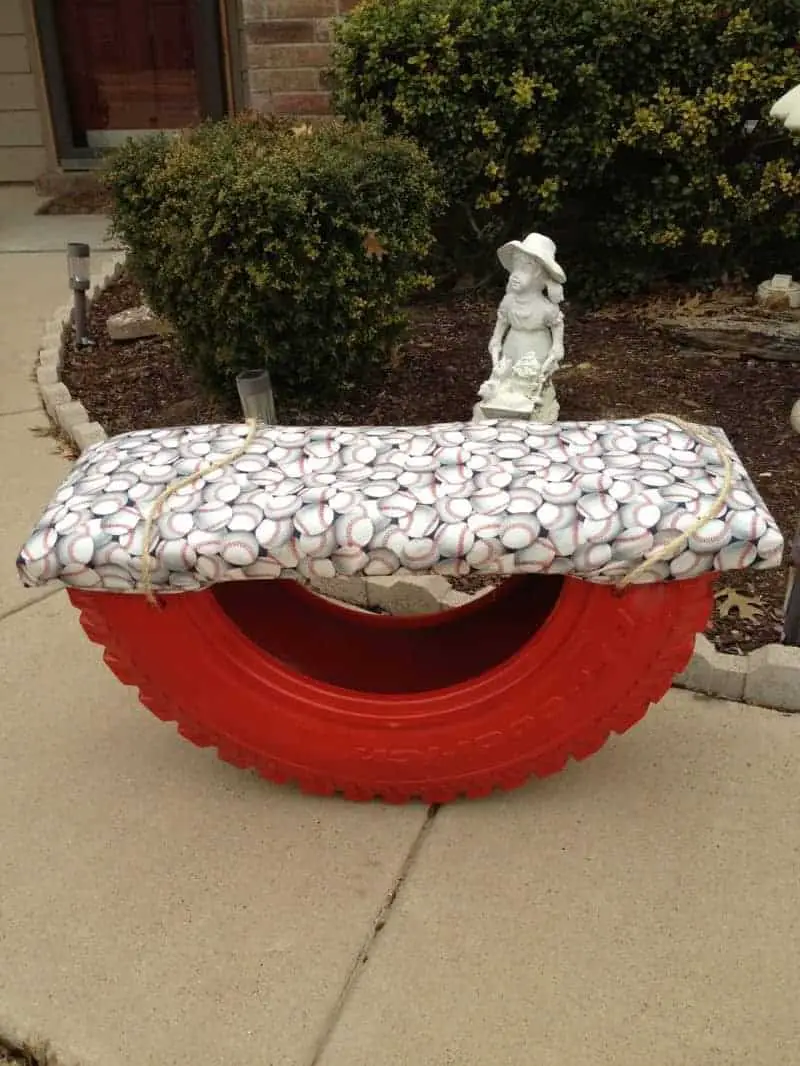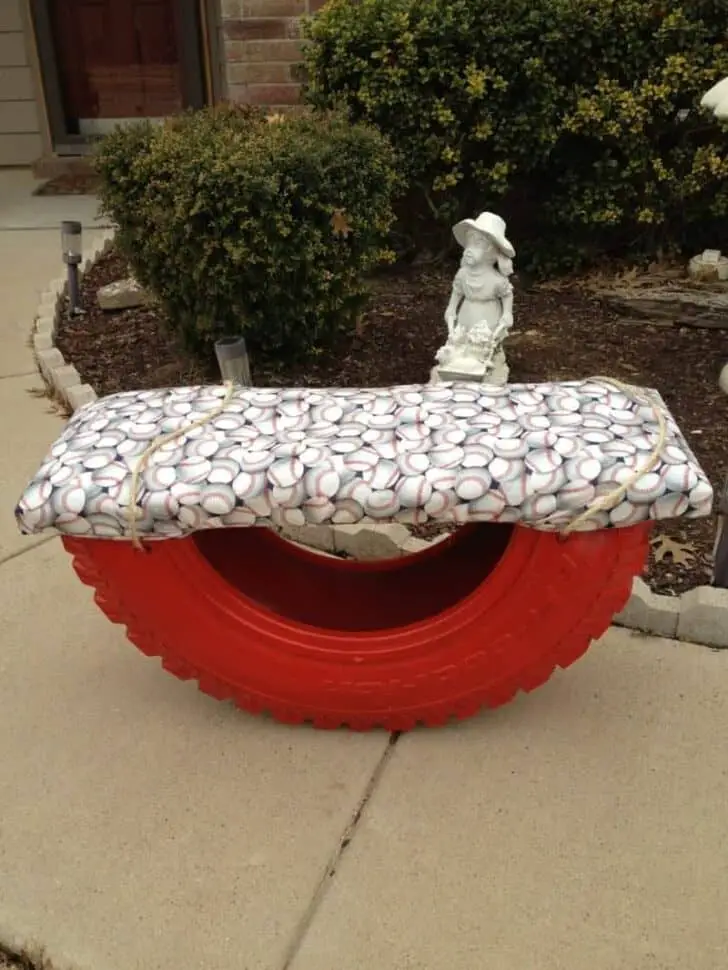 A cute and creative swing for your kids!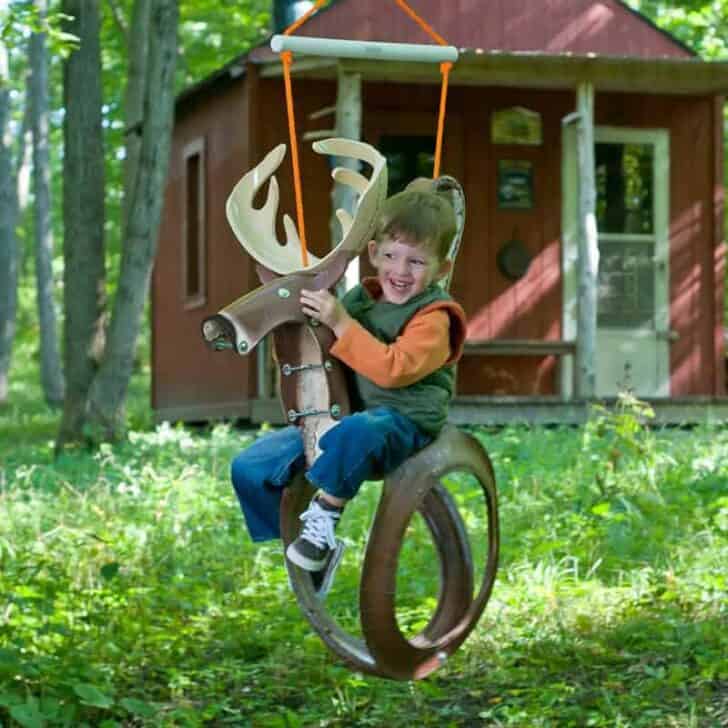 A bike stand! This idea is very cool!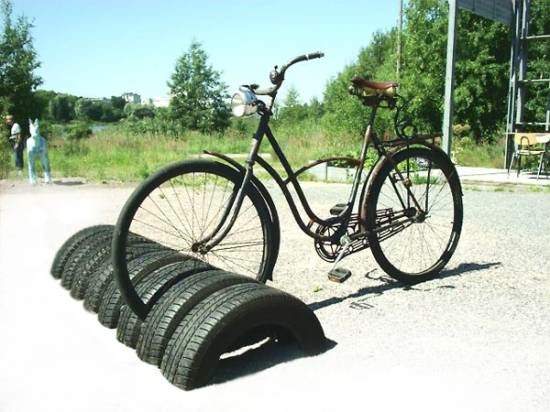 An easy and beautiful playground, perfect for kid's gym! :)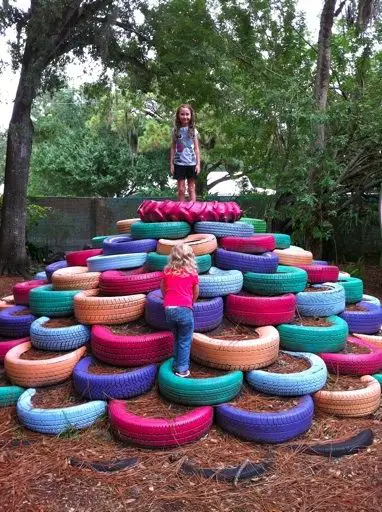 Colored planters!