Who came first ? That's the question ! :) After the 1950′S bike eaten by a tree, now the tree growing through an old car, it look like a 40's era Dodge panel truck, to be confirmed...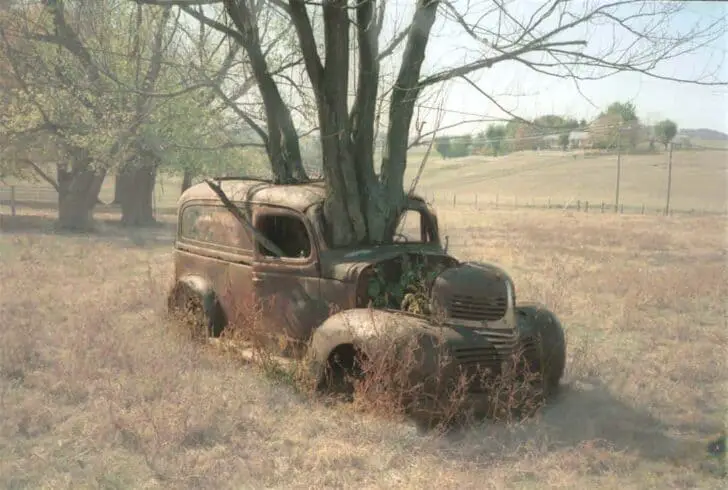 More information: BurninOil website !
Updated on 2017-03-26 - Images from Amazon API. Amazon and the Amazon logo are trademarks of Amazon.com, Inc. or its affiliates.