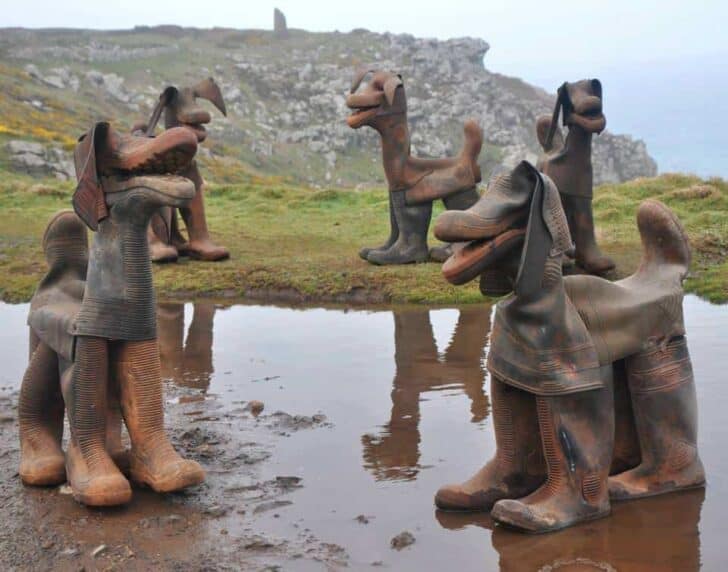 Have you got any old boots lying around?
David Kemp's Hounds of Geevor taking a stroll over Botallack clifftops...These hounds are made from tin miners boots that were left behind in the mines after they closed down. A pack of these hounds have been cast in bronze (mixture of Cornish tin and copper) and stand in Redruth town centre (used to be the mining centre of Cornwall, UK).
Updated on 2017-03-23 - Images from Amazon API. Amazon and the Amazon logo are trademarks of Amazon.com, Inc. or its affiliates.