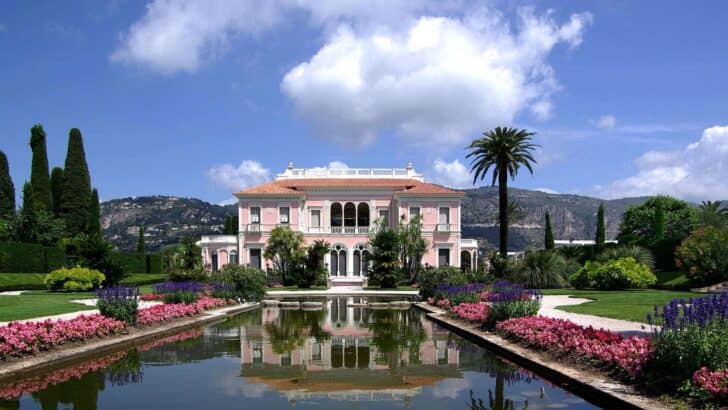 The Villa Ephrussi de Rothschild overlooks the Mediterranean like a ship surrounded by theme gardens. They are awarded to landscape architect Achille Duchêne and Harold Peto.
It exists :
a French garden;
Spanish garden;
a Florentine garden;
a Japanese garden;
a Sevres garden;
a Provencal garden;
an exotic garden;
a stone garden.
The villa also has a rose garden including 100 varieties of roses one of which is called today: La Baronne. There was a zoo, now disappeared, which brought parrots, monkeys, mongooses, gazelles. , antelopes, flamingos ... The set has archaeological remains, patios, pergolas, waterfalls, pools, palm trees, flower beds, water hyacinth and giant papyrus, bamboo ...
How useful was this post?
Click on a star to rate it!
Average rating / 5. Vote count:
No votes so far! Be the first to rate this post.
We are sorry that this post was not useful for you!
Let us improve this post!
Thanks for your feedback!