Choosing the right outdoor building for your property is very important, especially if you plan on using it all of the time. Most people opt for a wooden shed, as these seem to be of the right size and the material lasts a reasonable amount of time. In this article, we are going to discuss the benefits of steel buildings and why you should consider investing in one rather than a wooden shed. Make sure to keep reading if you'd like to find out more.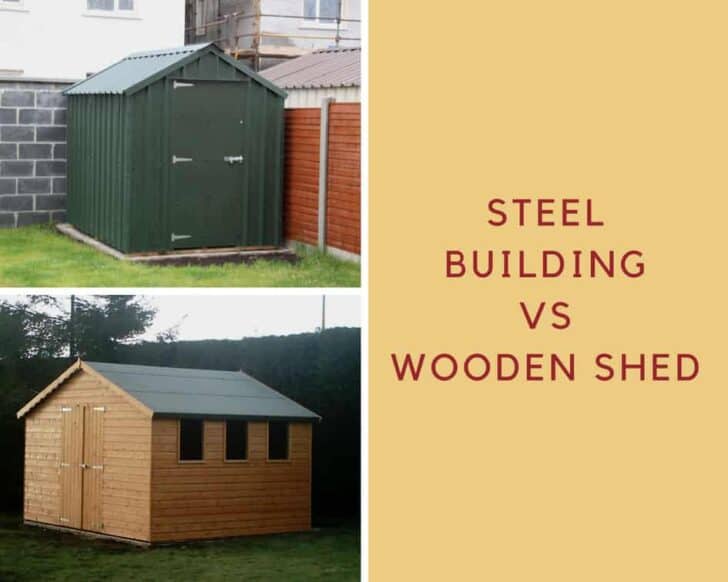 Energy Efficiency
It is important that you make your home as energy-efficient as possible. When you choose a steel building over a wooden shed, you can insulate the building and so you won't have to use as much energy to heat the building. With steel, you can also rely on the fact that it has been recycled and that it can be again in the future. The fact that steel sheds are a lot more energy efficient is a massive bonus.
Save Money
Although the initial cost of a steel building might be a little more than a wooden shed, you will find that you will save a lot more in the future. This is due to the durability of a steel building and the fact that it does not need as much maintenance as other types of sheds. You will enjoy having your steel building for many years and not having to put another penny into it.
Flexibility
The problem with a lot of sheds is that they come in certain shapes and sizes. This can be quite restricting and there is not much flexibility. If you choose to use a provider like Armstrong Steel who enables you to design your building yourself (including its colors and accessories), you can have it made to your exact requirements.
Durability
Steel is a lot stronger than wood, so you know when you are choosing a steel building over a wooden shed, you are choosing something which is going to last a long time. You won't have to worry about having to buy a new shed for a very long time and it is definitely a better choice for those who want to use a material that is a lot more durable.
Low Maintenance
Our final advantage to choosing a steel building over a wooden one is that you won't have to do much when it comes to maintenance. Of course, the initial set up is a little more work but once you have it set up in your garden, you won't need to worry about sealing it or repairing the roof when there is bad weather. Choose a steel building if you want to be able to forget about maintaining your shed.
Final Verdict
Overall, the benefits of a steel shed outweigh those of a wooden shed. You'll find that a steel shed is a much better choice because it is eco-friendlier, durable and it will save you on costs in the long run.
Updated on 2023-11-27 - Images from Amazon API. Logos are trademarks of Amazon.com, Inc. or its affiliates. 1001Gardens is a participant in the Amazon Services LLC Associates Program, an affiliate advertising program designed to provide a means for sites to earn advertising fees by advertising and linking to Amazon.com.