Do you have a birdcage lying around and taking up space? Turn it into a hanging garden! LJA from "All Things Plants" has turned this old birdcage into a nice hanging succulent garden!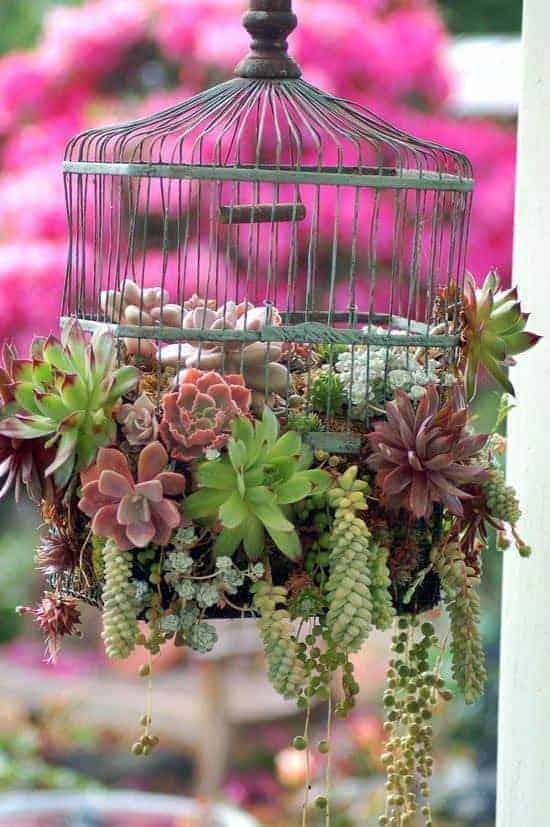 How useful was this post?
Click on a star to rate it!
Average rating 4 / 5. Vote count: 1
We are sorry that this post was not useful for you!
Let us improve this post!
Thanks for your feedback!