Gardens became works of art a long time ago. From the time when human created the first botanical garden passed more than 400 years. In 1545 scientists found one of the first gardens in the world for growing medicinal plants. It was the Orto Botanico di Padova, located in Padua in the northeast stretch of Italy. This garden remained in the same location for almost 500 years. Now the oldest surviving plant in the garden is the Goethe Palm palm, which can trace its roots back to 1585.
Now the garden features plants from all around the world. Through the ages, they have become a familiar place for enjoyment, reuniting with nature, relaxation, and inspiration. A lot of cultural masterpieces are a result of the relationship between nature and humans. We are presenting you with the top 10 gardens worldwide for your inspiration as a writer. These gardens could even be the best places for you to write your essays and research papers on, or you can pay for essays online and enjoy your day in nature.
We hope our list will help you to create one of the most popular world's bestseller.  So, here we go!
Ryoan-Ji Temple and Zen Rock Garden, Kyoto, Japan
In general, things that were endowed with life did not, like the Golden Temple, have the rigid quality of existing once and for all.

Yukio Mishima
The Temple of the Golden Pavilion
This garden is the epitome of the Japanese dry landscape (Karesansui). The rock garden is nestled within Kyoto's Ryōan-Ji Zen Buddhist Temple. This Zen garden has large rock formations surrounded by meticulously raked gravel. You can observe the stones while sitting on the temple's veranda, but the creators strategically placed them so that you cannot view it all at one time. One of the beliefs tells that anyone who can see them all from a single seated position has obtained enlightenment. Who knows, maybe this garden-inspired Yukio Mishima for his legendary book "The Temple of the Golden Pavilion."
Monet's Garden, Giverny, France
A garden to walk in and immensity to dream in – what more could he ask? A few flowers at his feet and above him the stars.

Victor Hugo, "Les Misérables"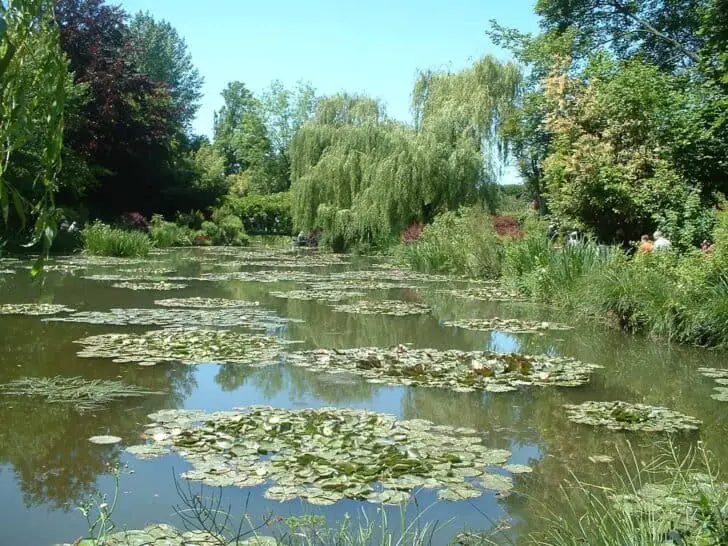 Claude Monet's home territory has a great garden. Its beauty inspired the Impressionist painter for the famous "Water Lilies" series. Walking through the house and garden of Monet, visitors can still feel the marvelous atmosphere that reigned at the home of this master of Impressionism. The floral compositions and nymphéas were his most significant sources of inspiration. Today, it's possible to dive into the world of Monet with a visit to Giverny. His significant water garden, complete with a Japanese bridge, is still attractive for visitors to enjoy in any season. Visitors will also delight in the lively flower garden, which was laid out to cater to Monet's creative imagination.
Kew Gardens, London, UK
Gardens are not made by sitting in the shade.

Rudyard Kipling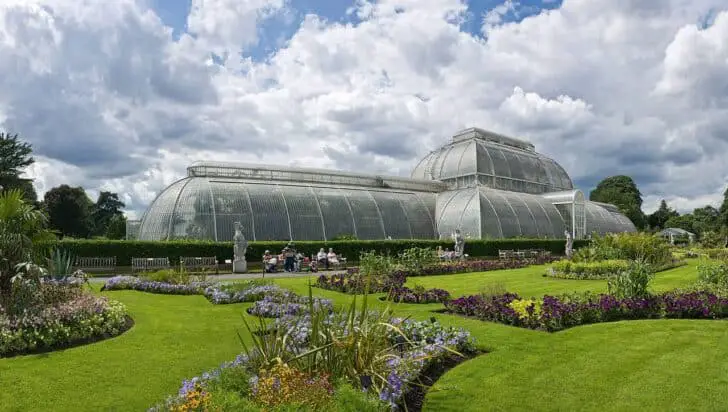 South London has a world-famous home for more than 50,000 of rare and threatened species of living plants — Kew Gardens. It's an essential center for an architectural masterpiece and botanical research. Other attractions include Temperate House, the world's largest Victorian glasshouse; an arboretum; a bamboo garden; and the Princess of Wales Conservatory, which is a glasshouse containing plants from ten different climate zones of the world. 
Villa d'Este Gardens, Tivoli, Italy
And also palm fronds, pheasants' wings, fins of blue moon fish which certainly jut from the city's gardens, aviaries, aquariums, among which we can imagine the two urchins, chasing each other and vanishing.

Italo Calvino, "The Castle of Crossed Destinies"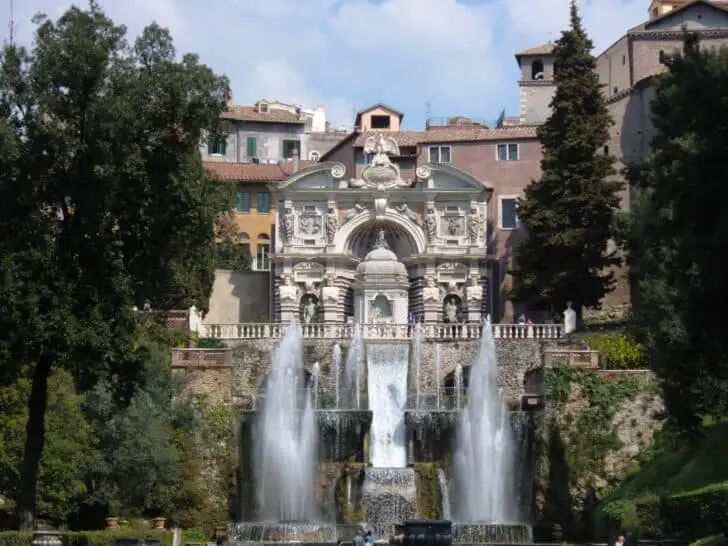 This villa outside of Rome was built in the 16th century. Visitors love it for terraced gardens and opulent fountains, one of which plays music. The majestic water features would be used to delight and impress visitors who had fun at the villa, which was built for the grandson of the Pope. Villa d'Este is a beautiful example of an Italian Renaissance garden, where the landscape is meant to inspire contemplation.
Gardens of the World,  Thousand Oaks, USA
The garden of Dr. Harden was full of sunshine and blossomed with Japanese magnolia trees dropping pink tears over the grass.

F. Scott Fitzgerald, "I'd Die for You and Other Lost Stories"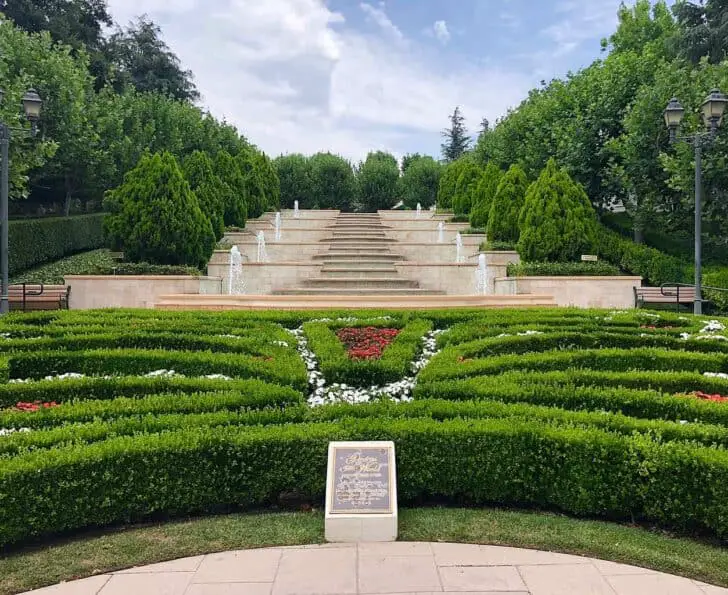 If you want to find out about more cultures of all the countries described earlier, visit just one place. Gardens of the World in California represents the famous gardens of five countries: Japan, France, England, Italy, and the USA's California Mission Trail.
Brooklyn Botanic Garden, Brooklyn, USA
A visitor to a garden sees the successes, usually. The gardener remembers mistakes and losses, some for a long time, and imagines the garden in a year, and in an unimaginable future.

W.S. Merwin, "What Is a Garden?"
The Brooklyn Botanic Garden is a 52-acre heaven located in Mount Prospect Park. Founded in 1910, this botanical garden reached 14,000 types of plants. You will find the flowers among multiple areas, including an English garden themed around plants named in Shakespeare plays, a water garden, and a fragrance garden for the people with visual impairments. The Brooklyn Botanic Garden is most famous for its extraordinary Japanese garden. It is the first American public garden where locals planted more than 200 cherry trees that draw crowds each spring.
Butchart Gardens, British Columbia, Canada
A story is a garden you carry in your pocket. The stories we tell ourselves and each other are for pleasure and refuge. Like gardens they are small places in a large world. But, Jinhua, we must never mistake the stories we tell for truth.

Alexandra Curry, "The Courtesan"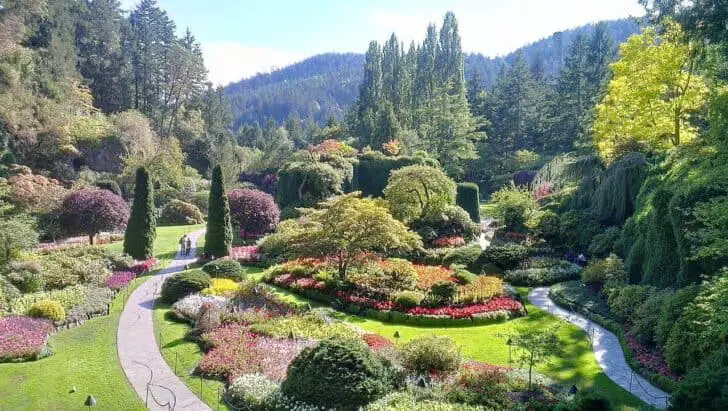 This beautiful oasis in Victoria, British Columbia, has impressed visitors with its lush greenery and colorful flowers for over 100 years. Fifty full-time gardeners on staff are taking care of 55 acres of gardens, which includes 26 greenhouses. The Sunken Garden, pictured above, is a popular area of the landscape. Jennie Butchart, the wife of a wealthy cement manufacturer, first envisioned the landscape's possibilities and transformed it within a former limestone quarry. 
Nong Nooch Tropical Botanical Garden, Pattaya, Thailand
When I was 18, I took a trip to Thailand with a friend. We stayed for a month. Bangkok was very raw for a teenager: there were no cellphones, no Internet, and the only music I had with me was this cassette by Liz Phair. I was writing a lot of poetry, and she embodied a talky style of songwriting that I found very accessible.

Jenny Lewis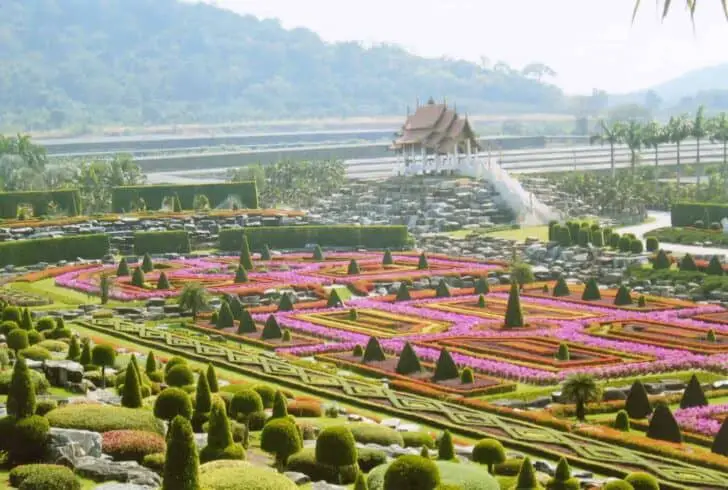 People purchased Nong Nooch Tropical Botanical Garden for agricultural needs, but the owners quickly decided to transform the 600 acres to plant tropical flowers and plants to save wildlife in its original form. The garden includes over 650 native plant species, with areas that contain a cactus and succulents garden, as well as an orchid display. This botanical garden isn't just a popular tourist point in Thailand; it's also a research center dedicated to studying cycads, a class of seed plants resembling palms that date back 280 million years. 
Keukenhof, Lisse, Netherlands
Jews must be indoors by eight o'clock and cannot even sit in their own gardens after that hour.

Anne Frank, "The Diary of a Young Girl"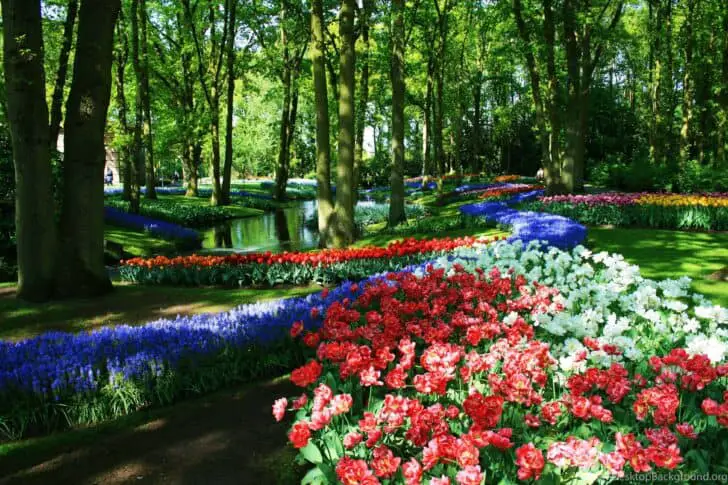 It is hard to imagine springtime without tulips. That's why from late March until late May is the right time to catch tulips blossoming when visiting the Netherlands. Millions of people around the world visit the gardens during these two months. And if you are a real enthusiast, that means a journey to the world-famous Keukenhof in Lisse. Visitors observe the blossom of the colorful flower carpet of daffodils, tulips, hyacinths, and crocuses. According to the Keukenhof, they use 7 million spring-flowering bulbs from 100 Dutch floricultural companies to plant each year. The bulbs are landed in incredible displays that provide a dazzling visual. Isn't it inspiring?
Powerscourt Estate and Gardens, Enniskerry, Ireland
The glow of a late autumn sunset covered the grass plots and walks. It cast a shower of kindly golden dust on the untidy nurses and decrepit old men who drowsed on the benches; it flickered upon all the moving figures – on the children who ran screaming along the gravel paths and on everyone who passed through the gardens.

James Joyce, "A Little Cloud"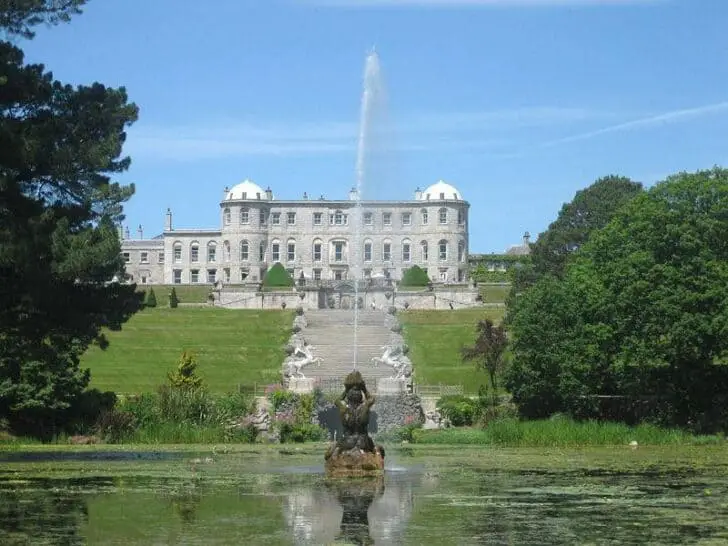 This large estate in Ireland has gardens that spill across 47 acres and a 13th-century castle. Mostly gardens were landscaped at Powerscourt Estate in the 19th century after the 21-year-old Mervyn Wingfield, 7th Viscount Powerscourt, inherited the property. He got inspired by the Gardens of Versailles and other famous gardens he saw on his travels. Then he created a Japanese garden, Italian garden, walled gardens, and even a pet cemetery. 
Final Words
More and more people are finding their own creative spirit from planting private gardens. A lot of famous poets, novelists, and writers tended and enjoyed their plantings. Rudyard Kipling, Jane Austen, Thomas Hardy, and others: they managed their own outdoor space.
Sometimes, places of Mother Nature, as landscape parks and gardens, are the beginning point for each masterpiece. Now's the right time to begin exploring our planet. Or, if you haven't enough resources to follow this way, maybe, this is the right time to create your own garden?