Old and unused sinks can be reused into outdoor fountains or planters for flowers. They can be decorated with a mosaic or used as it is depending of the rendering you want. The faucets can be removed or kept to direct the fountain water flow for example. Do you have already turned your old sinks into something decorative in your garden?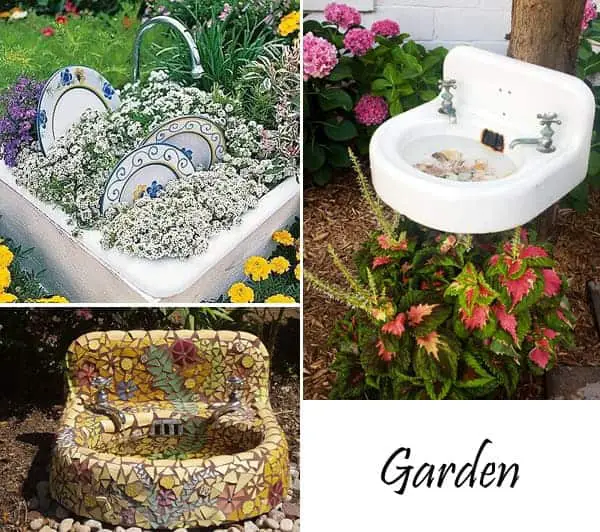 More information: Furnish Burnish website !
We are sorry that this post was not useful for you!
Let us improve this post!
Tell us how we can improve this post?