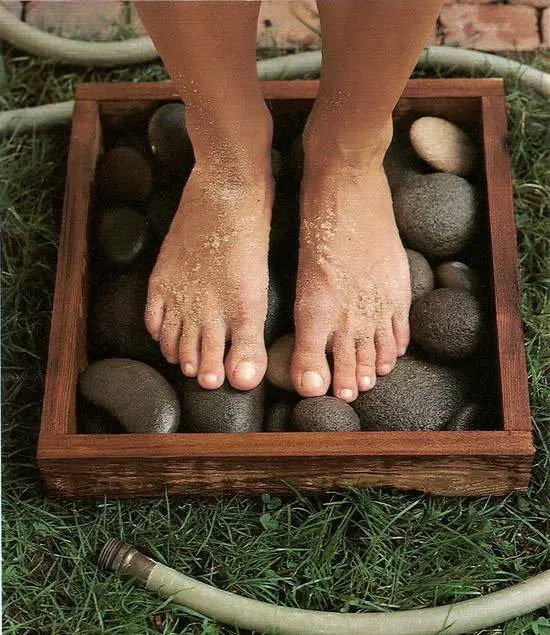 River rocks in a box garden hose = clean feet !
What a great garden idea! Placed in the sun will heat the stones as well. Great way to wash off little feet covered with grass and dirt before coming inside.
How useful was this post?
Click on a star to rate it!
Average rating / 5. Vote count:
No votes so far! Be the first to rate this post.
We are sorry that this post was not useful for you!
Let us improve this post!
Thanks for your feedback!