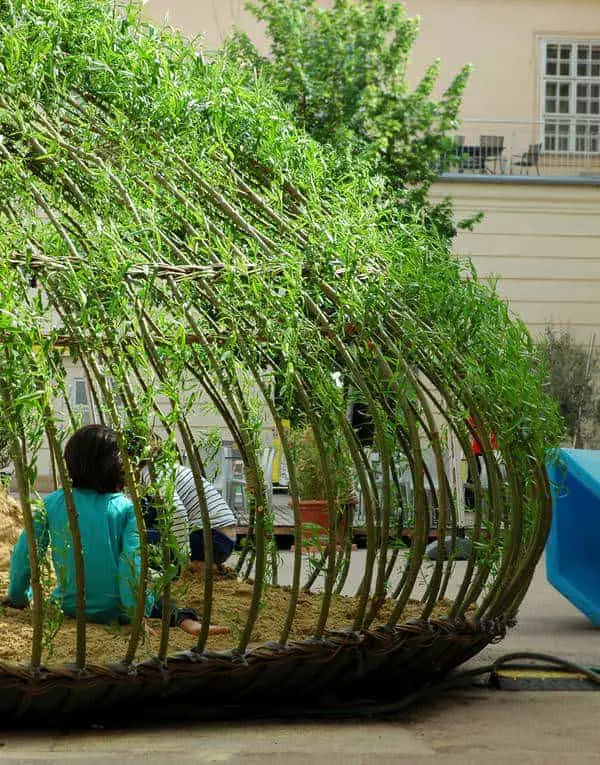 Kagome is a special weaving technique as well as the name of a children's sand pit in the outdoor playing area of the Vienna MuseumsQuartier. The sandpit created last summer is enclosed by planted willow cuttings and conceived as a "living house". It was designed and developed by PPAG architects, together with Julia Stefanie Meyer and Simon Oberhammer.
How useful was this post?
Click on a star to rate it!
Average rating / 5. Vote count:
No votes so far! Be the first to rate this post.
We are sorry that this post was not useful for you!
Let us improve this post!
Thanks for your feedback!