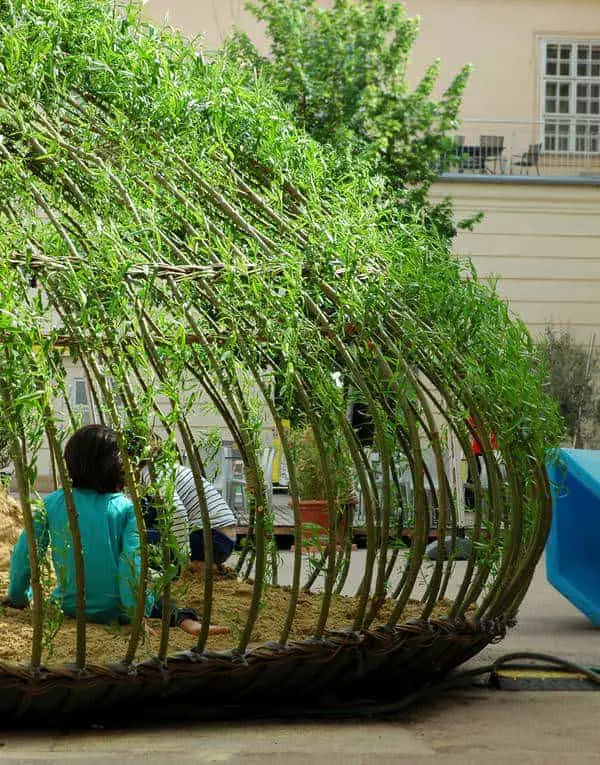 Kagome is a special weaving technique as well as the name of a children's sand pit in the outdoor playing area of the Vienna MuseumsQuartier. The sandpit created last summer is enclosed by planted willow cuttings and conceived as a "living house". It was designed and developed by PPAG architects, together with Julia Stefanie Meyer and Simon Oberhammer.
We are sorry that this post was not useful for you!
Let us improve this post!
Tell us how we can improve this post?