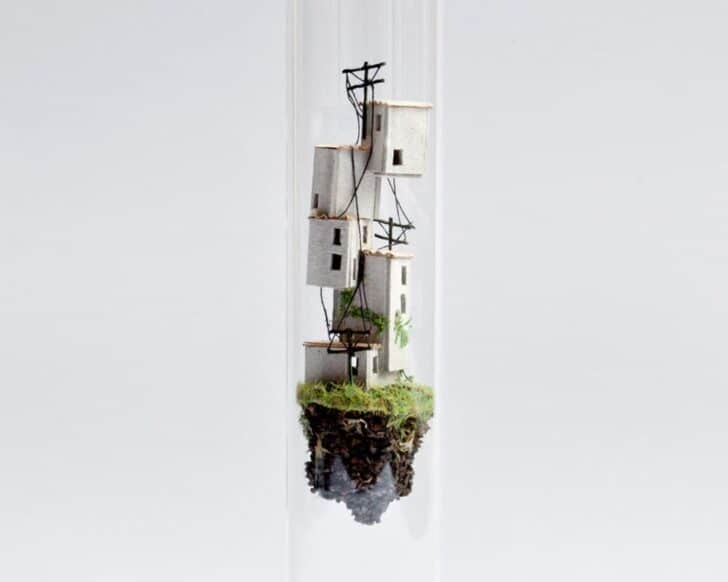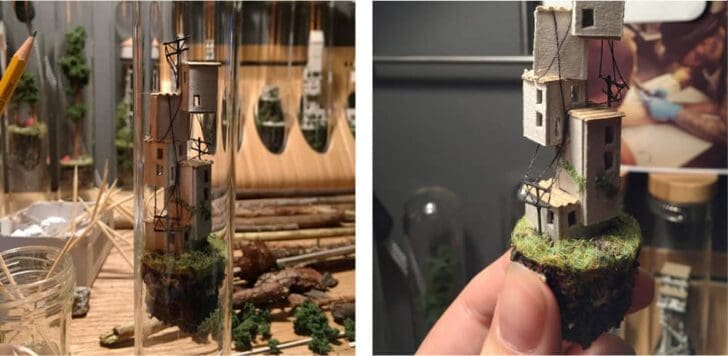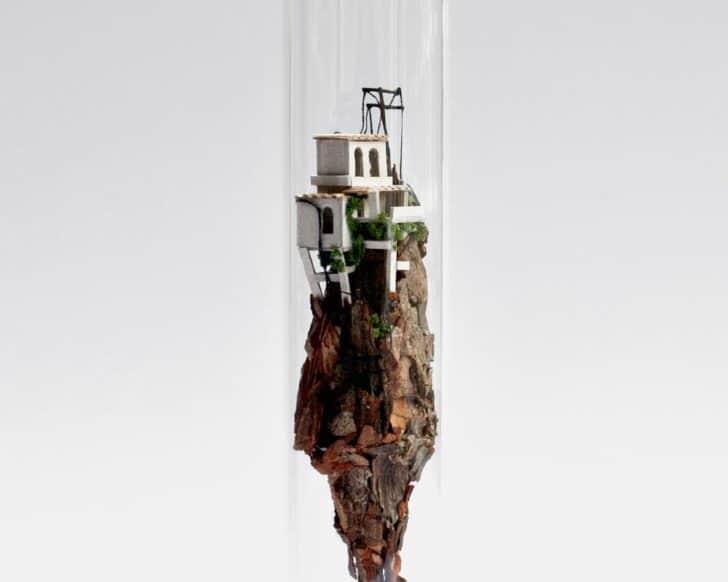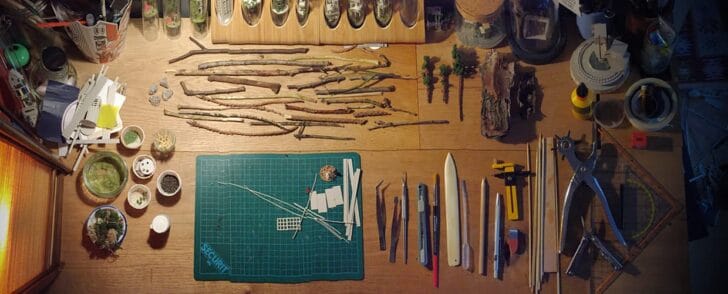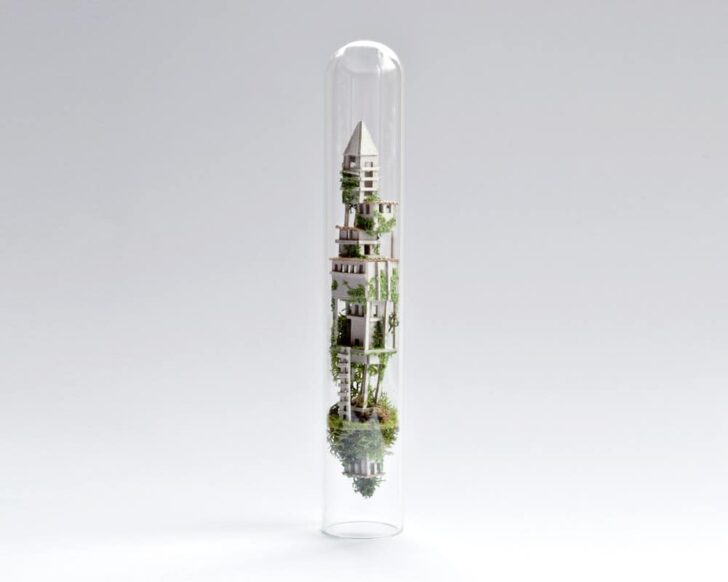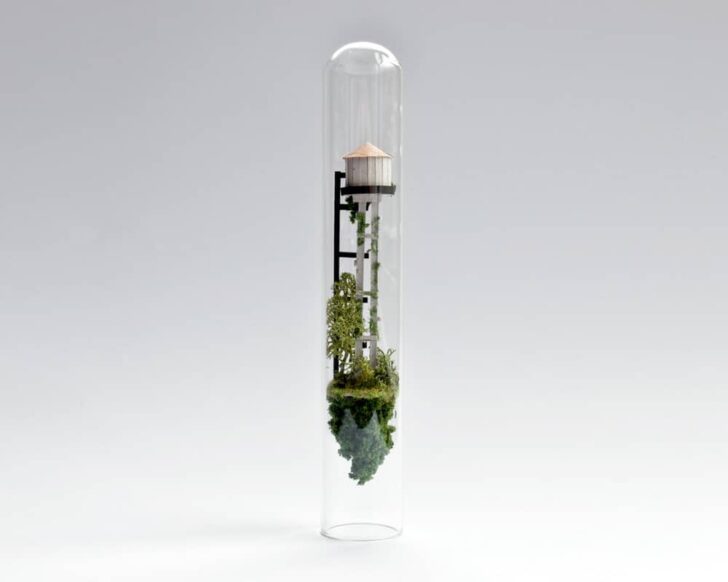 For her series Micro Matter, Amsterdam-based designer and art director Rosa de Jong created towering houses and tall buildings inside the narrow confines of large glass test tubes. Perhaps comparable to a ship in bottle, the little houses and buildings are all handmade using natural objects and some model making elements like faux moss.
How useful was this post?
Click on a star to rate it!
Average rating / 5. Vote count:
No votes so far! Be the first to rate this post.
We are sorry that this post was not useful for you!
Let us improve this post!
Thanks for your feedback!