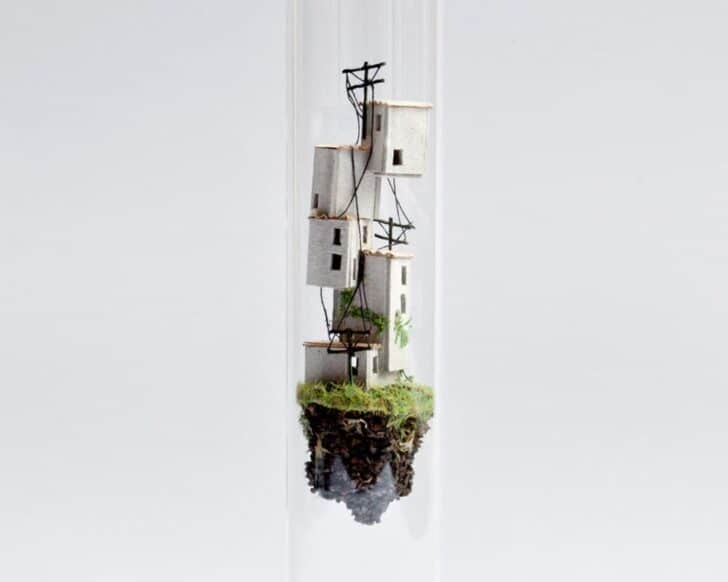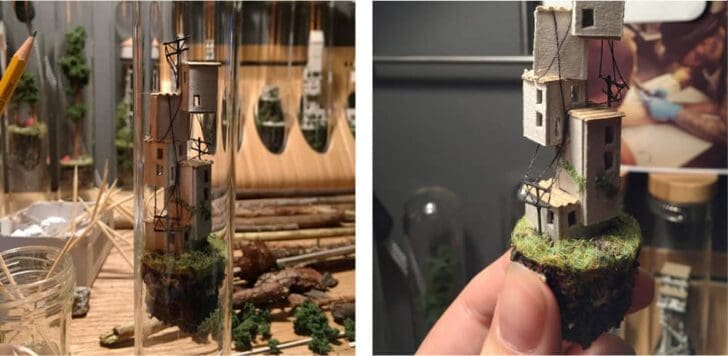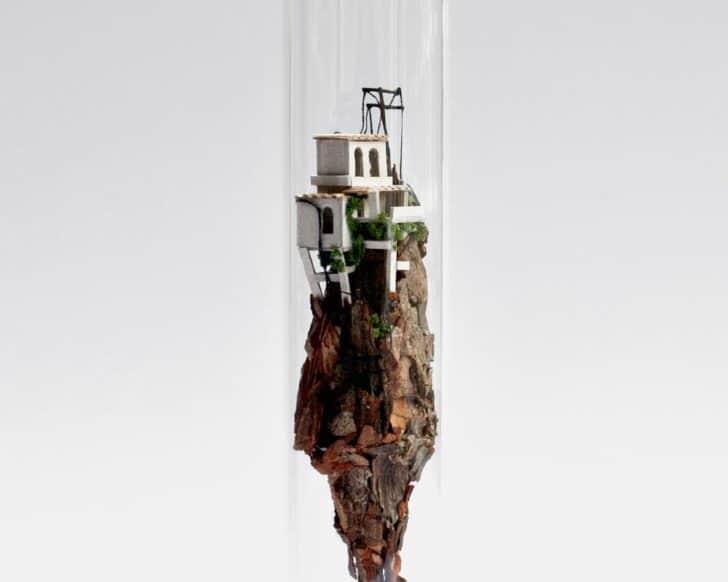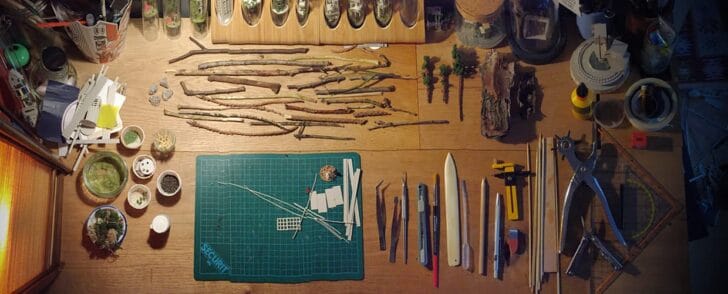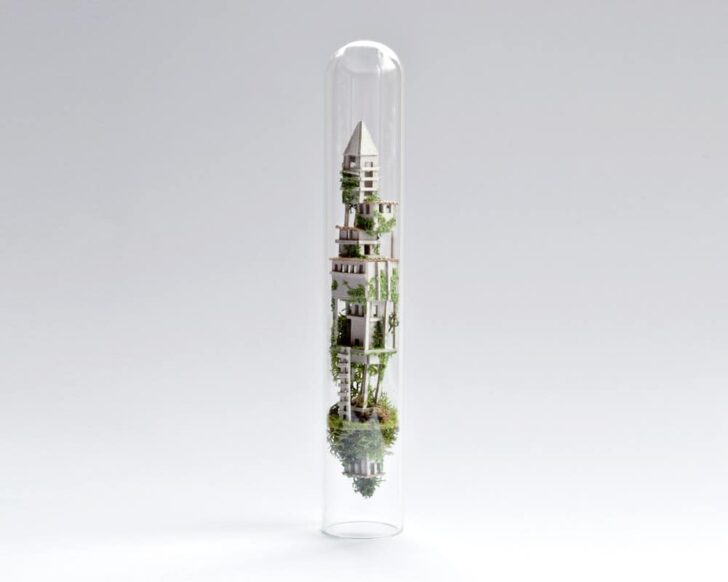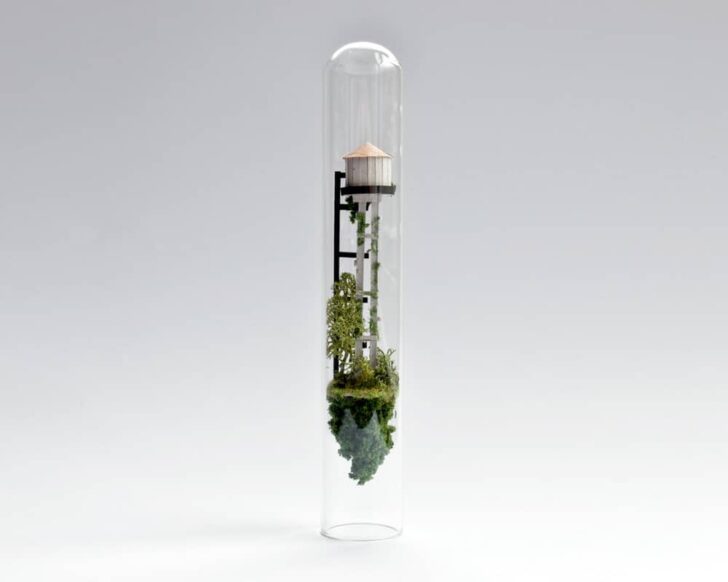 For her series Micro Matter, Amsterdam-based designer and art director Rosa de Jong created towering houses and tall buildings inside the narrow confines of large glass test tubes. Perhaps comparable to a ship in bottle, the little houses and buildings are all handmade using natural objects and some model making elements like faux moss.
We are sorry that this post was not useful for you!
Let us improve this post!
Tell us how we can improve this post?