These lovely planters are made from upcycled plastic bottles and containers of all kinds and this could make a perfect DIY project for this spring season with your kids. For your inspiration, you should first have a look at all those plastic containers around the house, each one could be recycled in a different character. To make them, use spray paint made for plastics, acrylic paints, hot glue, a craft knife, pom poms, and all the other decorative craft you could find. The selection of the plants to grow in these planters will also be part of the creative process. Don't forget to cut drain holes and add a layer of small rocks or pebbles in the bottom of the container to aid in drainage. That's a neat recycled art project!
More information and inspiration at ehow.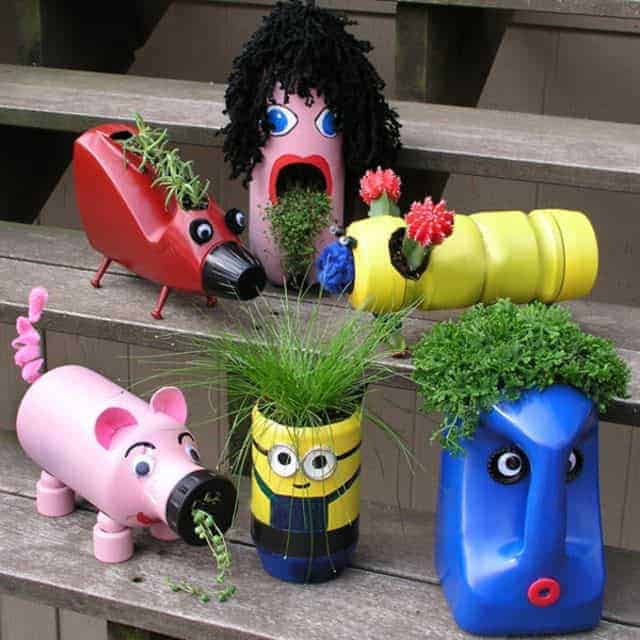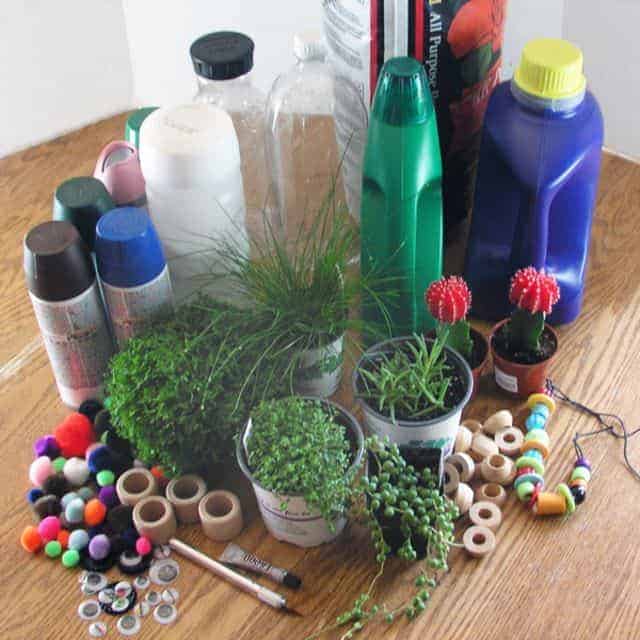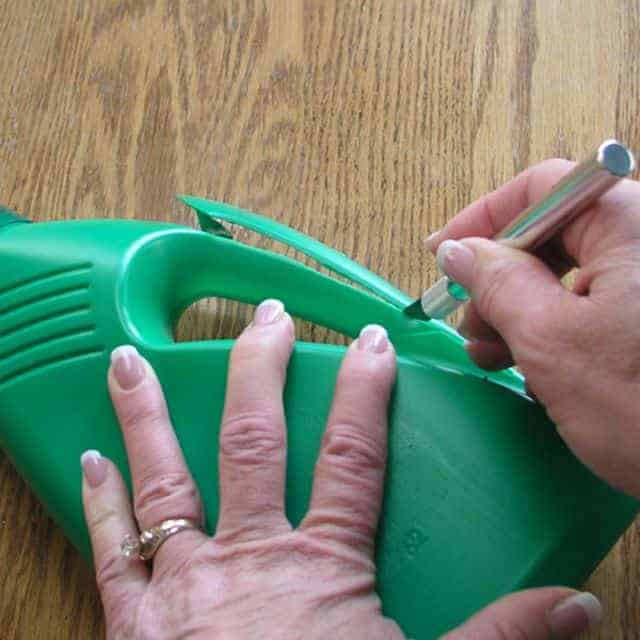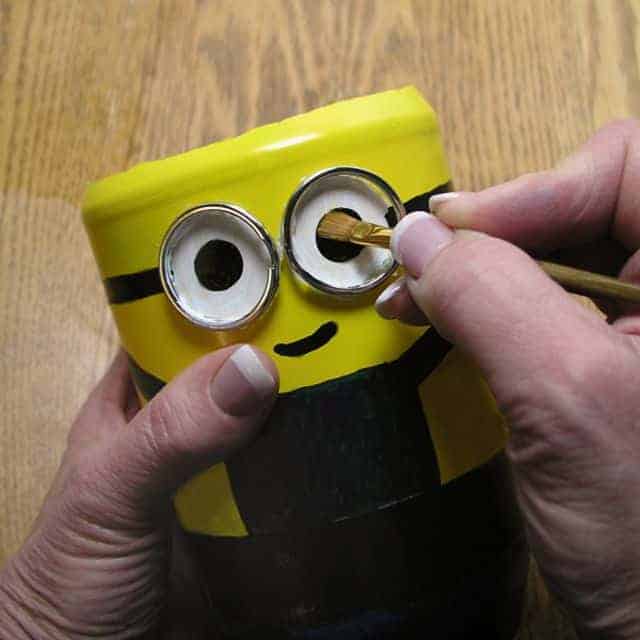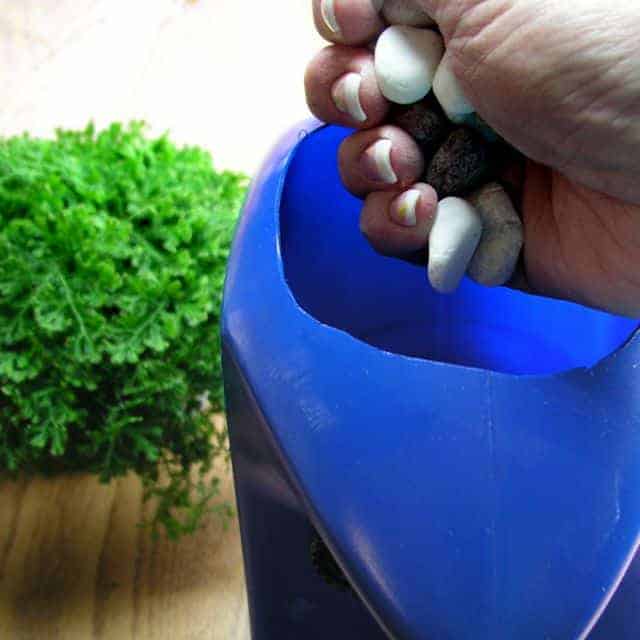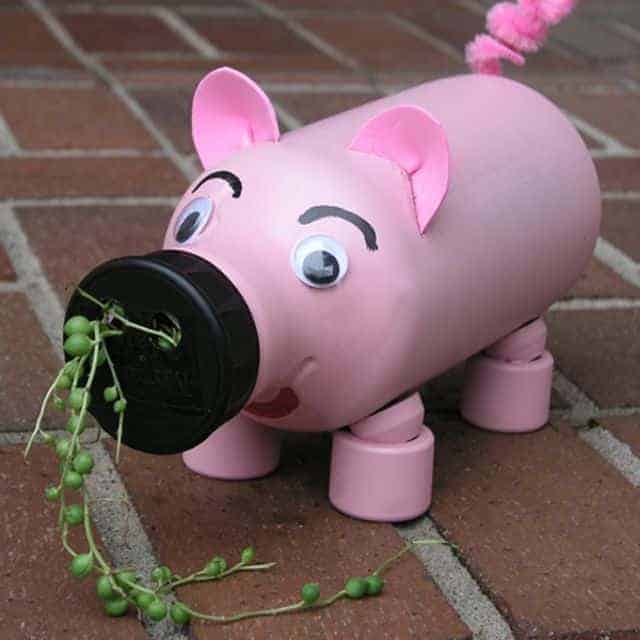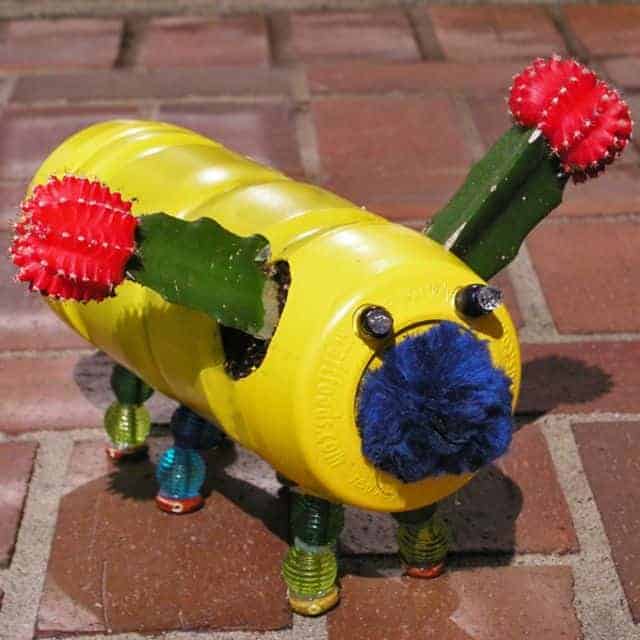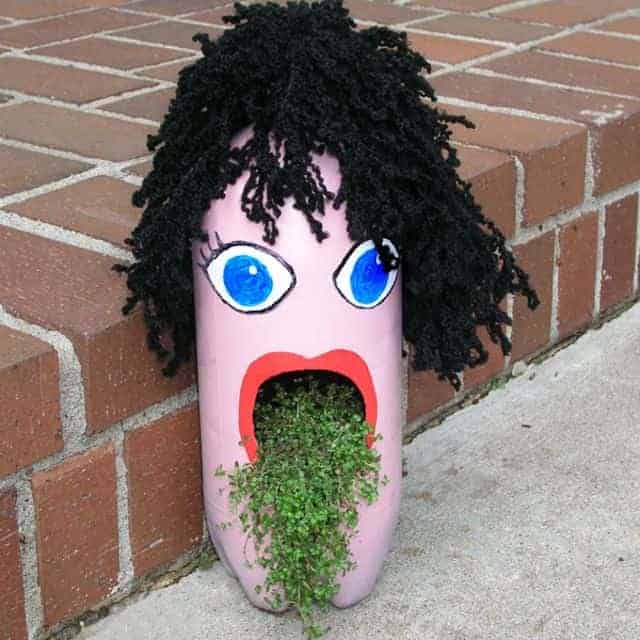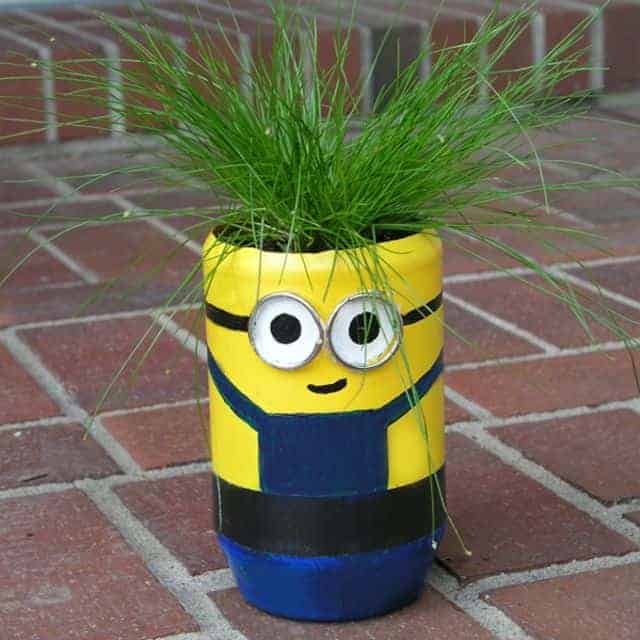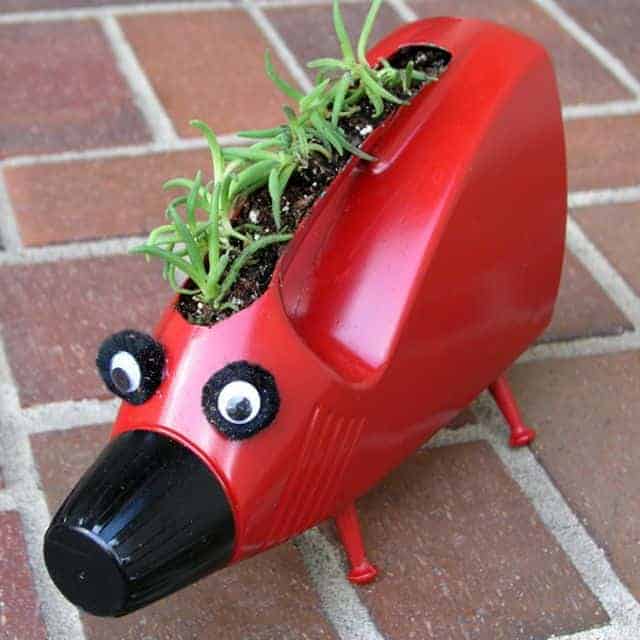 We are sorry that this post was not useful for you!
Let us improve this post!
Tell us how we can improve this post?