If you want to host biodiversity in your garden, here's an idea of a perfect place for insects, we call it the "Insects Hostel" and is all made from reclaimed wooden pallets and other found materials! What are you waiting to make yours? Start by finding some free pallets! ;)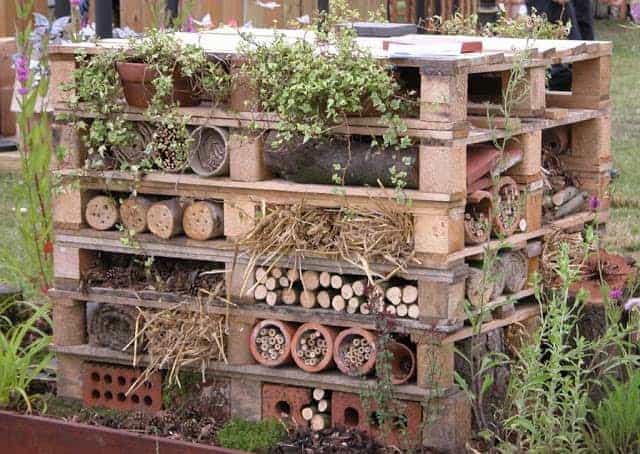 How useful was this post?
Click on a star to rate it!
Average rating 5 / 5. Vote count: 1
We are sorry that this post was not useful for you!
Let us improve this post!
Thanks for your feedback!