On the coast of Denmark, this tree took's the shape of a house to apparently shelter itself from the wind. According to the photographer:
"This old pink house is situated at the old dunes, a few hundred meters from the west coast, a very windy place were there isn't much that can grow. So the beautiful tree can only grow where it has shelter."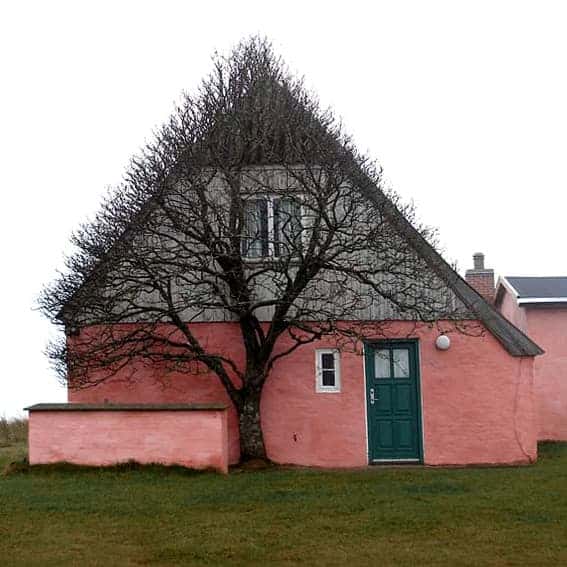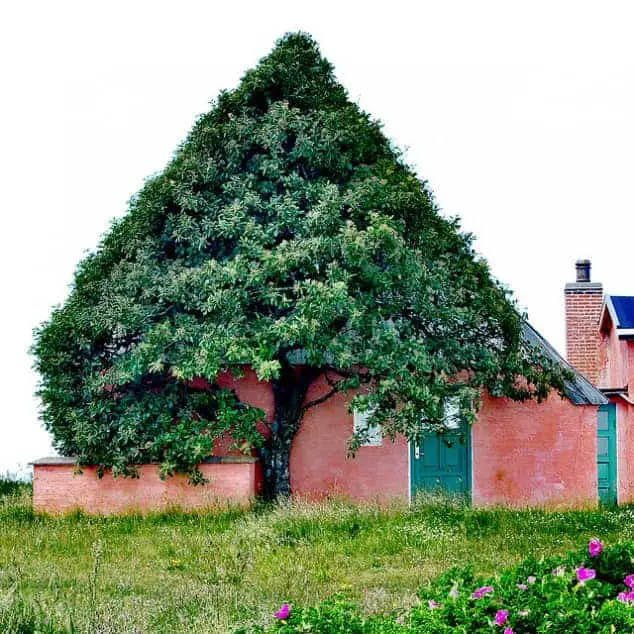 Website: 22 Words!
How useful was this post?
Click on a star to rate it!
Average rating 4 / 5. Vote count: 1
We are sorry that this post was not useful for you!
Let us improve this post!
Thanks for your feedback!