Five air plants from throughout the tropical Americas call this set of three terrariums home: Bulbosa, Velutina, two Ionantha Guatemala, One Ionantha Mexico. These air plants are featured in three hand-blown glass terrariums complete with smooth river stones. Bright green reindeer moss provides stunning contrast against the air plants' red and silver hues. Artistically hung in groups, or placed on a table with their flat bottoms, these arrangements will add a gorgeous touch of nature to the indoors. Perfect for the office, dorm, or as an accent in the living room.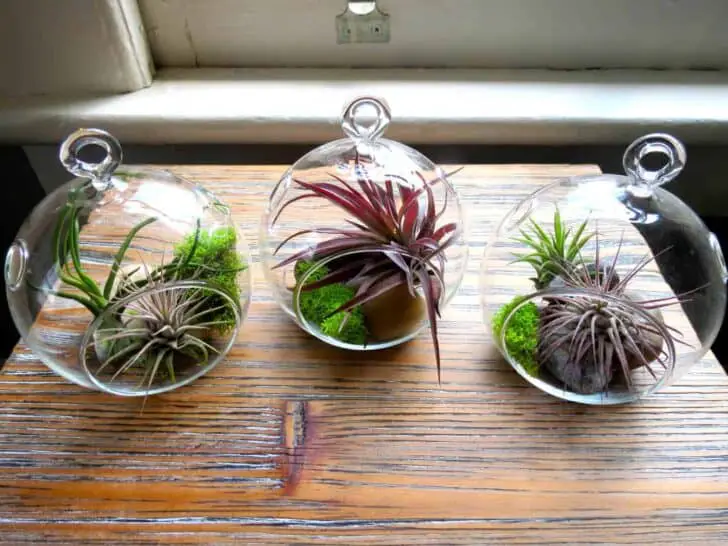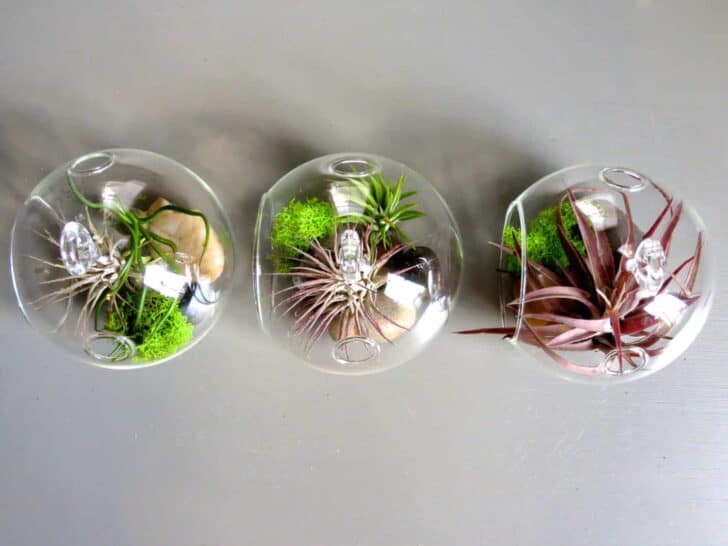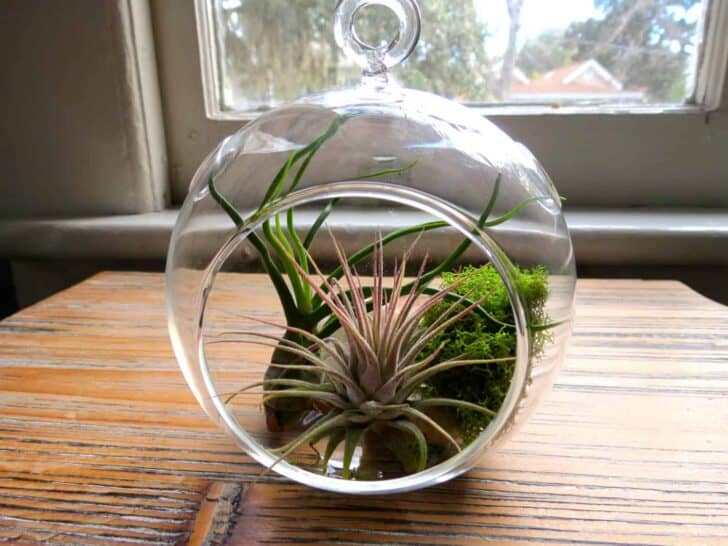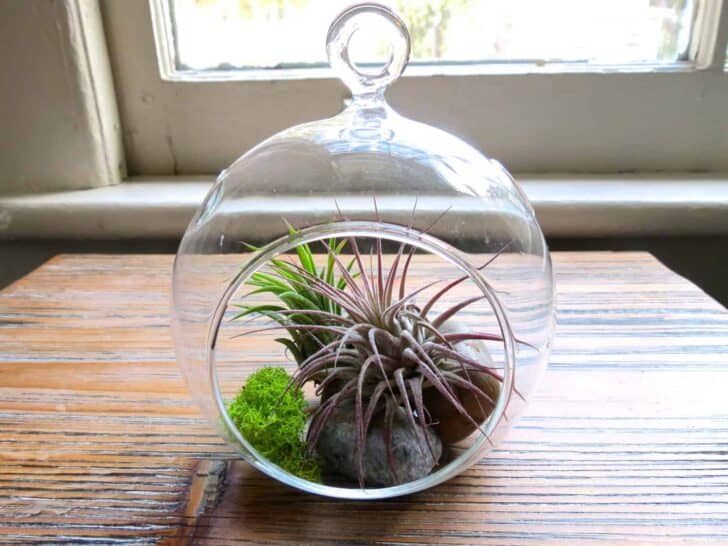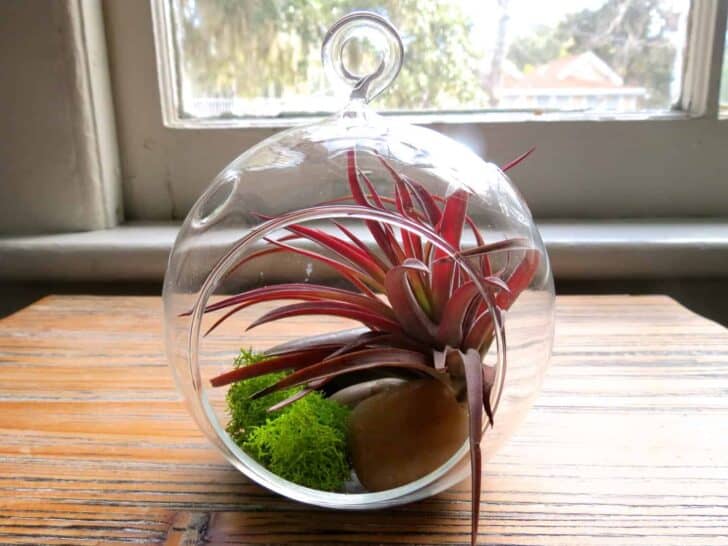 These glass orbs highlight each plant's unique foliage: Velutina's red-tinged leaflets, Bulbosa's classic deep green and wild structure, Guatemalan's silvery-maroon, rigid shape, and Ionantha Mexico's smooth forest green appearance. Air plants are low maintenance plants requiring just weekly mistings or quick soaks to keep them hydrated. Hang or set your tear flat-bottomed orb terrariums in bright, indirect light for best results.
We are sorry that this post was not useful for you!
Let us improve this post!
Tell us how we can improve this post?