Giraffe Manor is a small hotel located in Nairobi (Kenya) which, together with its associated Giraffe Centre, serves as a home to a number of endangered giraffes, and operates a breeding program to reintroduce the giraffes into the wild to secure the future of the subspecies. And those giraffes loves to eat whats looks like to ivy on the Manor!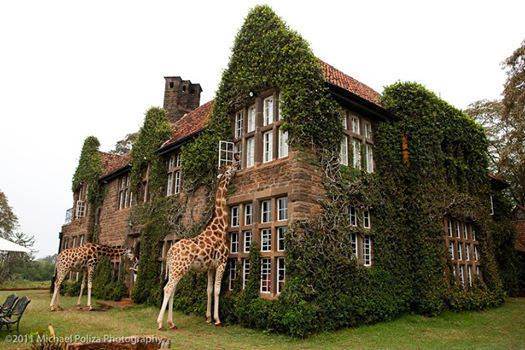 How useful was this post?
Click on a star to rate it!
Average rating / 5. Vote count:
No votes so far! Be the first to rate this post.
We are sorry that this post was not useful for you!
Let us improve this post!
Thanks for your feedback!