This cool outdoor art sculpture is designed by Turkish artist Mehmet Ali Uysal and shows a giant clothespin pinching the grass. It was made for the Festival "Five Seasons" in Chaudfontaine Park, located on the outskirts of Liege, Belgium.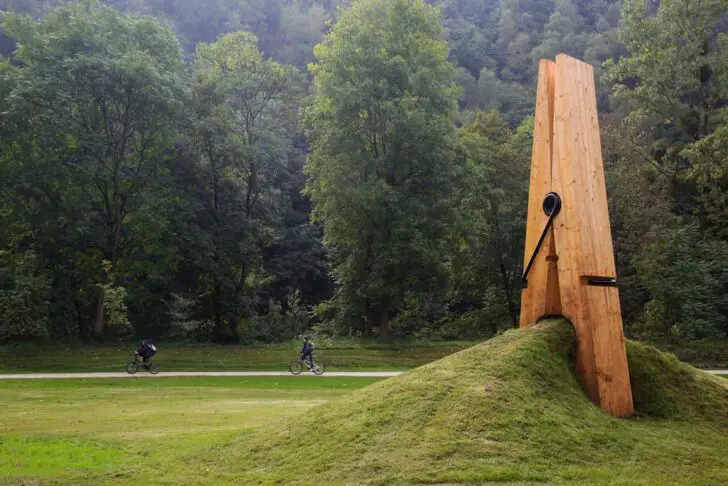 More information: Atlas Obscura
Photograph by mmarsupilami
How useful was this post?
Click on a star to rate it!
Average rating / 5. Vote count:
We are sorry that this post was not useful for you!
Let us improve this post!
Thanks for your feedback!