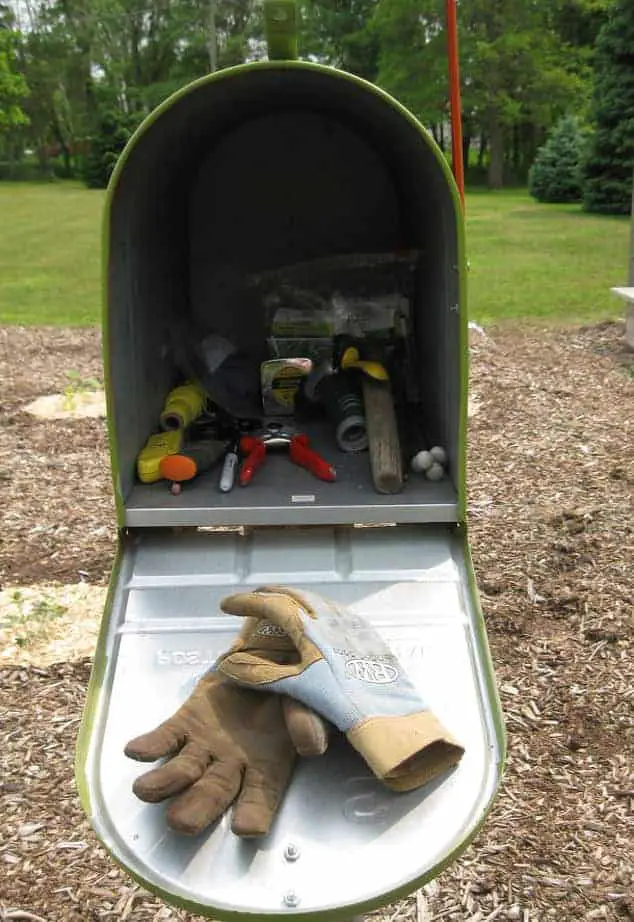 Keep your small garden tools and gloves handy in a mailbox! Had this old package sized mailbox so decided to repurpose it into a mini shed out at my vegie garden (perhaps even in a corner surrounded with flowers and vines trailing up and over). This will keep your tools dry, clean and at your fingertips!So many people ask me why there is a mailbox out in my garden!
We are sorry that this post was not useful for you!
Let us improve this post!
Tell us how we can improve this post?