While flipping through Pinterest, we stumbled on this picture of three giant owl sculptures that are beautifully overgrown with colorful flowers. These owl sculptures are located in a public garden in Nantou County in Taiwan.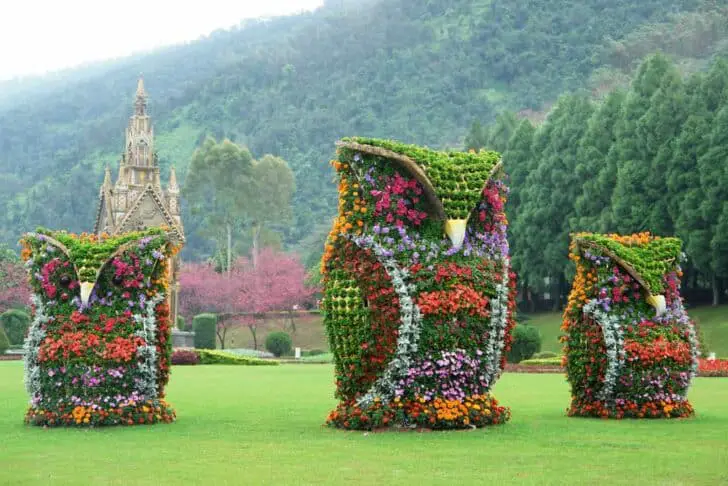 ++ More information at Ernesto JT Flickr website !
How useful was this post?
Click on a star to rate it!
Average rating / 5. Vote count:
We are sorry that this post was not useful for you!
Let us improve this post!
Thanks for your feedback!