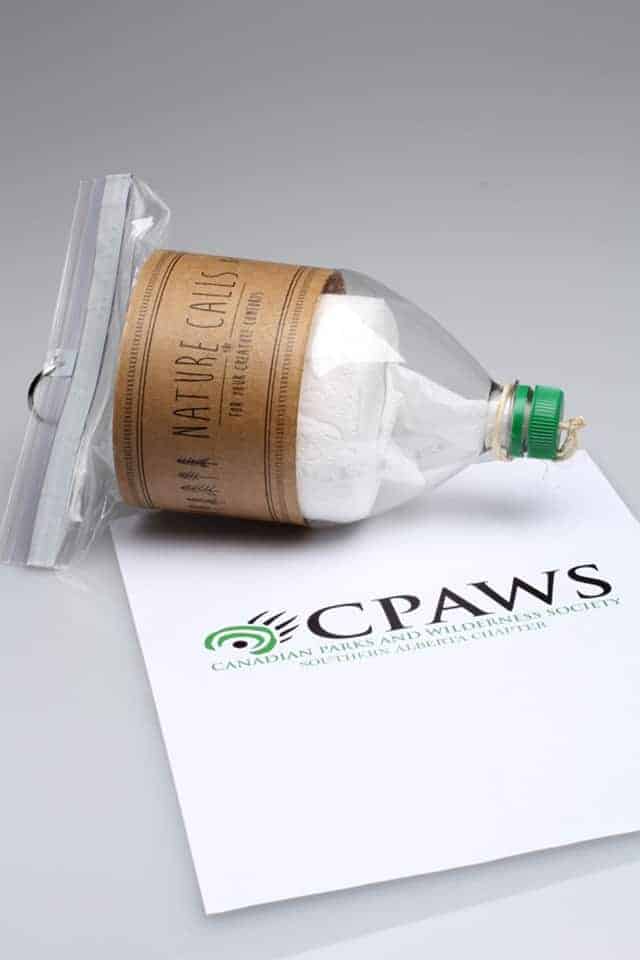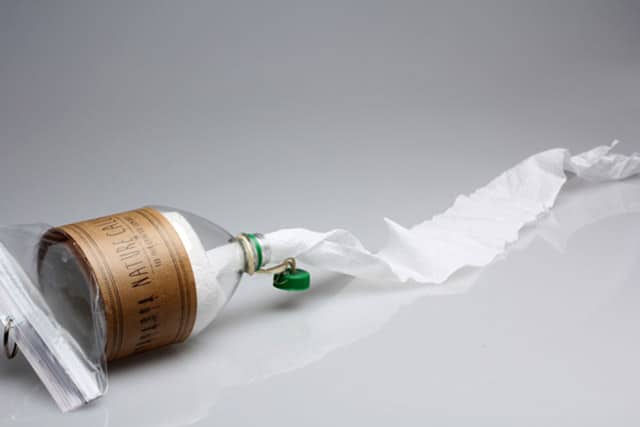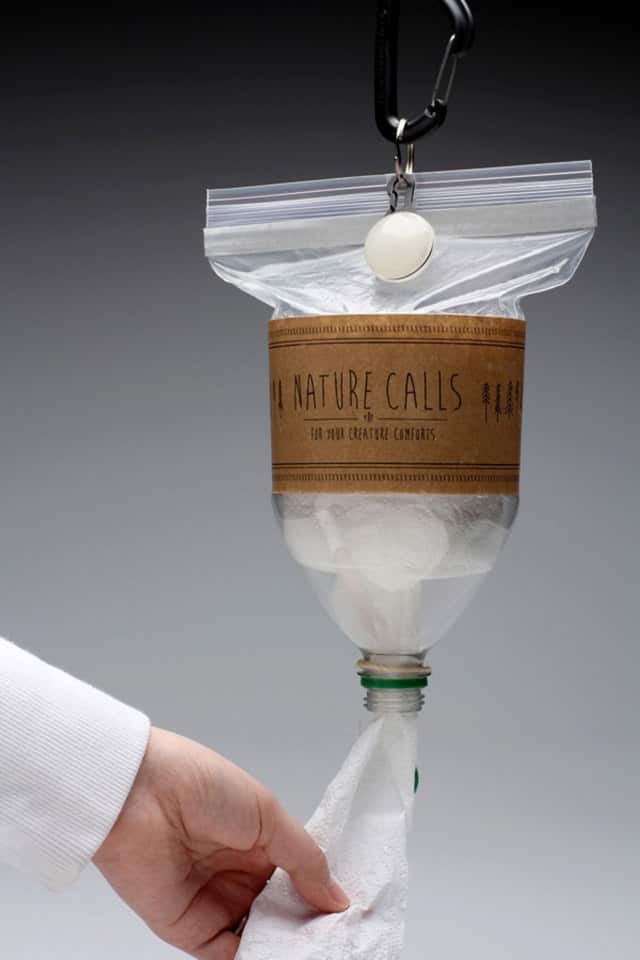 Here is one of the most clever ideas imagined by Sarah Jensen, Janet Molchanko, Amy Pon, and Morgan Smith from Alberta College of Art and Design. To make this waterproof toilet parer kit, you'll need :
a toilet paper roll
a 2L plastic soda bottle
a resealable bag
reflective tape
silicone
twine
The capsule is designed be hung and has an optional light attachment, for those late night rumbles !
We are sorry that this post was not useful for you!
Let us improve this post!
Tell us how we can improve this post?