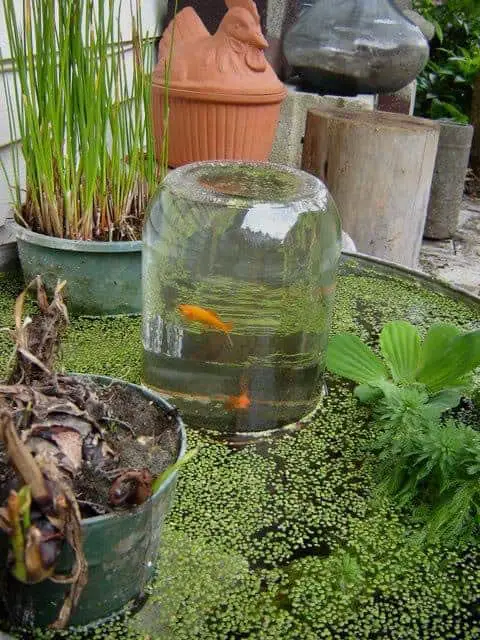 Use a gal jar and a type of stand place the jar in the water on it's side, let it fill with water(completely sbmerged) then tip it up slowly bottom up, and place the jar mouth into the stand, making sure to keep the mouth under water. The fish can swim up into the jar as they wish.
How useful was this post?
Click on a star to rate it!
Average rating 5 / 5. Vote count: 4
We are sorry that this post was not useful for you!
Let us improve this post!
Thanks for your feedback!