You've probably heard of the Urban Jungle interior style? It's those plant lovers who adorn every nook and cranny of their homes with plants! Hence the name: the decor takes on the appearance of an urban jungle, a greenhouse apartment, a garden in the house…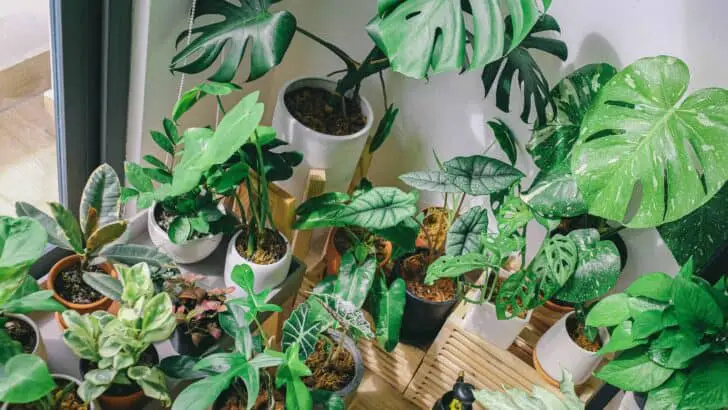 With the heat of summer, the urban jungle spirit imposes itself in the decoration of our houses. The proof with these ideas taken from the internet…
The urban jungle decorating spirit, the decorating trend for summer 2020
This movement brings together about 1200 bloggers/instructors from all walks of life and nationalities, and was started by Igor Josifovic and Judith de Graaff. They have even published a book, translated into several languages, which is super inspiring!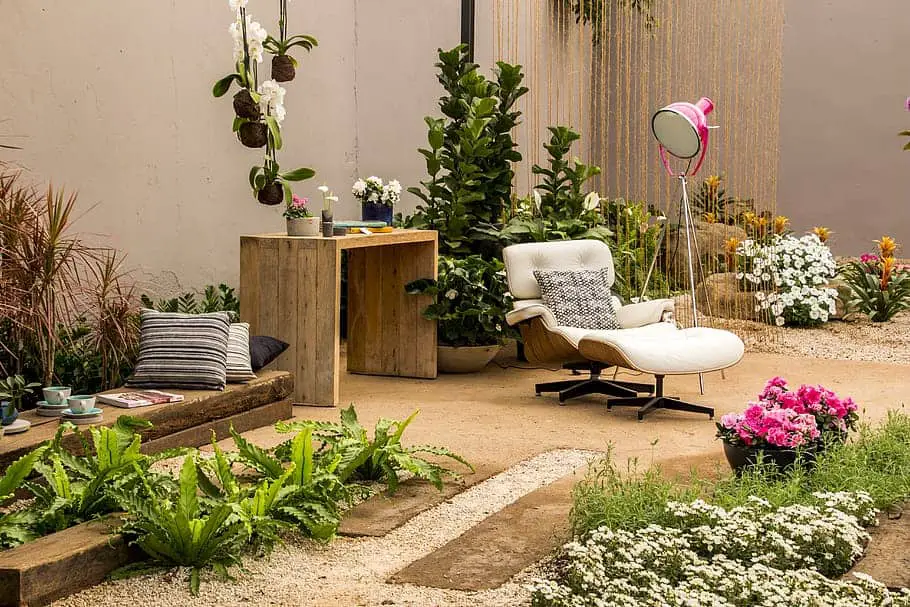 A quick look back at the origins of the Urban Jungle style…you'll also hear about the "tropical boho" which is the contraction of bohemian. The inspiration is a mix of curiosity cabinets, decorations from Creole houses or Miami and Hawaii in the 50s.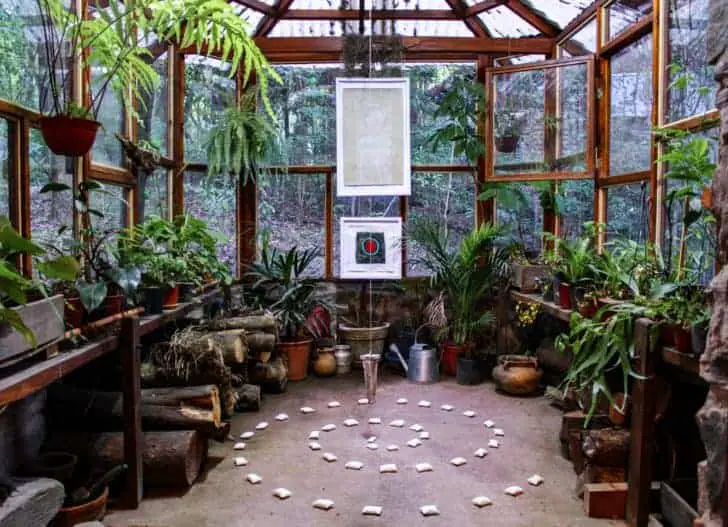 Palm leaves, banana trees, bamboos, wild animals, tropical forest… so many elements that we find a little everywhere in the world of decoration at the moment. After the fashion of pineapples and cacti, the urban jungle is a dazzling success in the interiors of our homes. The very natural and wild side of this decoration plunges us into a relaxing and refreshing atmosphere.
Green plants are the number one element of this kind of exotic decoration. It is sometimes enough to sprinkle some everywhere, with taste, in one's home to give it a little urban jungle spirit at low cost and on condition that you have a green thumb because they still require some maintenance. Otherwise, the new collections of the major brands also abound with urban jungle decoration items.
How to give an urban jungle style to its interior?
The recipe for an urban jungle atmosphere at home? Choose raw materials such as waxed concrete, wood or marble, enhancing it with flashy colours such as yellow, fuchsia or turquoise. Then, there are several ways to proceed :
You can bring life and rhythm to your interior with an urban jungle graphic style. To do this, we use objects (cushions, tablecloths, wallpaper for example) with geographical shapes printed on them. On the color side, we are mostly in white and green but we can also bring a more arty touch by using black for contrast.
To give a bohemian touch to its urban jungle style, we use natural materials such as wicker, rattan or straw. Pastel shades are chosen to bring softness to the interior. As for wall decoration, wallpaper with parrot or pink flamingo motifs are very fashionable.
We dare to use every shade of green in urban jungle decoration: almond green, fluorescent green, forest green, bottle green, aniseed green, apple green… We mix tones.
Urban Jungle: the main lines of this style
Exoticism, freshness, green in all its states and a little vintage touch are the key words of this trend. So you'll have understood that when you can't live in the jungle, you just have to take it home and there's no shortage of ideas to achieve this.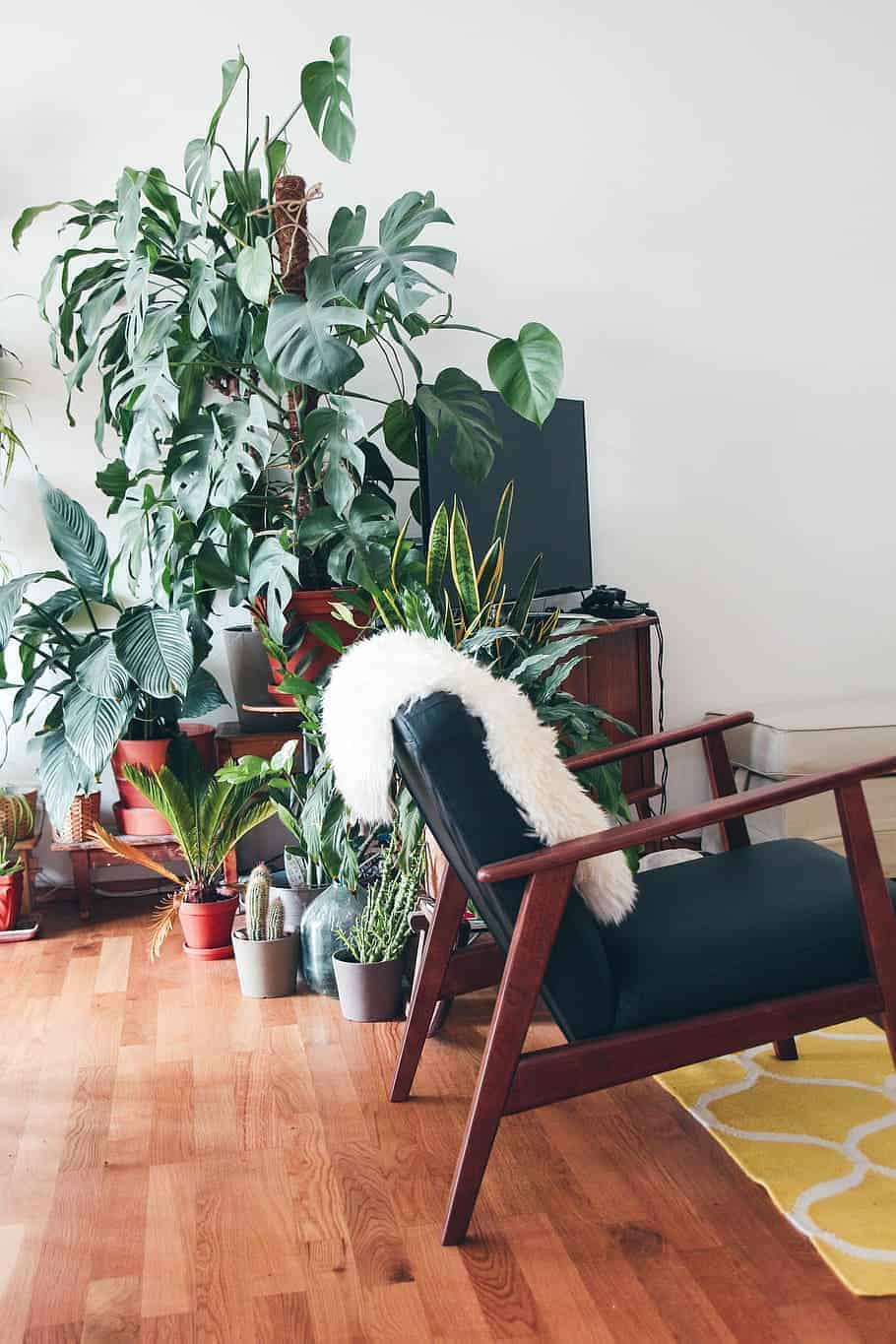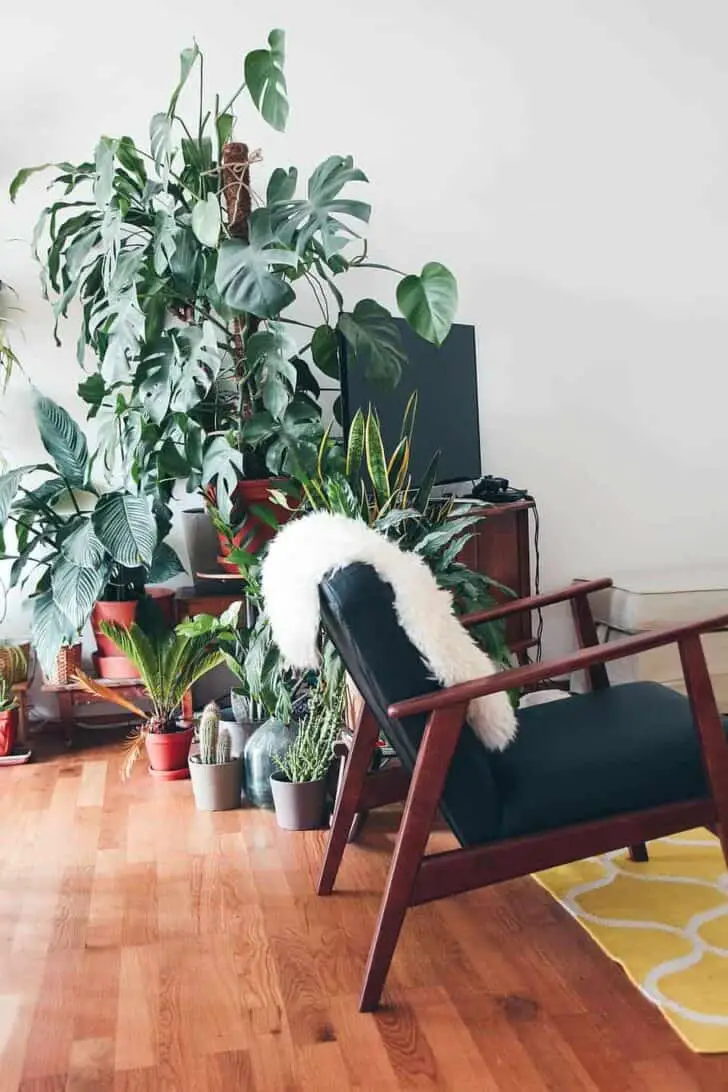 The green plant fair
Who says jungle says plant and it is the base of the Urban Jungle that others also call Exochic, Tropicool or Boho. Of course, other styles of decoration also have greenery inside, but here the secret is that plants predominate. In pots fixed to the ceiling, in the corner of a room, on the desk, on shelves and window sills, … Don't hesitate to install them, however, avoid overfilling.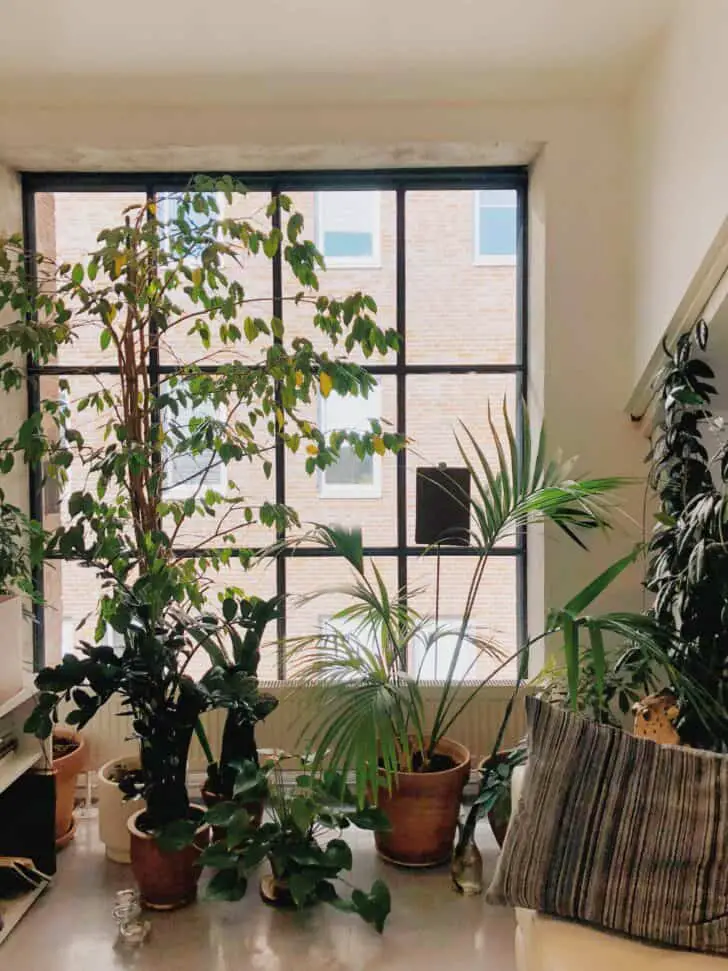 Since we are talking about interior decoration and not the garden, the house must still remain elegant, welcoming and spacious enough not to feel cramped. Don't worry, it is possible to create a nice clutter of plants without drowning your living space. A small cactus on a shelf combined with another green plant in a pot, for example, can be enough for a room. You can also think of a plant wall, not on a whole wall, but on a small part like a plant painting.
Natural decorative objects
Rattan furniture, paintings with wooden frames, cushions with plant prints, green home textiles, natural fiber potholders. There is no shortage of nature-style decorative items. All you have to do is find the ones that can be combined with refinement with your interior.
The vintage touch
The Urban Jungle also makes use of vintage. So you can integrate some retro objects such as an old solid wood sideboard, old-style cushion covers, lanterns with wooden cages, bamboo lampshades, small wicker poufs. The idea here is to showcase handicrafts in their natural color.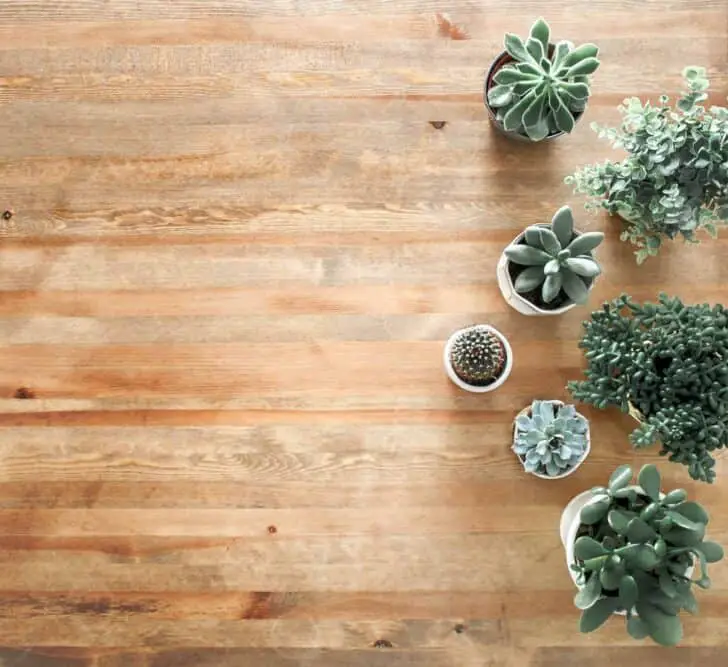 Colors for Urban Jungle
Green is, of course, the tone to adopt, but not in total look though. It should be combined with light tones such as white, off-white, or beige. Brown and ochre, which are the colors of the earth, are also welcome.
The Urban Jungle trend book
We wanted to show you this beautiful book today! It had been on my wishlist for a long time, and I cracked in the spring. In it, over the course of the chapters, we push the door of five plant fans who have joined this movement. I really liked its international character, as it takes us to different countries (France, Turkey, England, etc). The links we can weave on the web go beyond borders, and this movement illustrates it well.
Sale
A mine of inspiration, this book is for all plant lovers who wish to invite nature into their homes and their lives. Its authors, creators of the Urban Jungle Bloggers collective, take the reader on a journey through the European region to help him discover vegetalized interiors that are at once aesthetic, original, creative, and sometimes even artistic. They also present numerous examples of plant compositions and DIY decor that are easy to reproduce at home. Essential plants are featured in a series of portraits with care tips.
How to add an exotic touch to your decor?
Plants, more plants, more plants…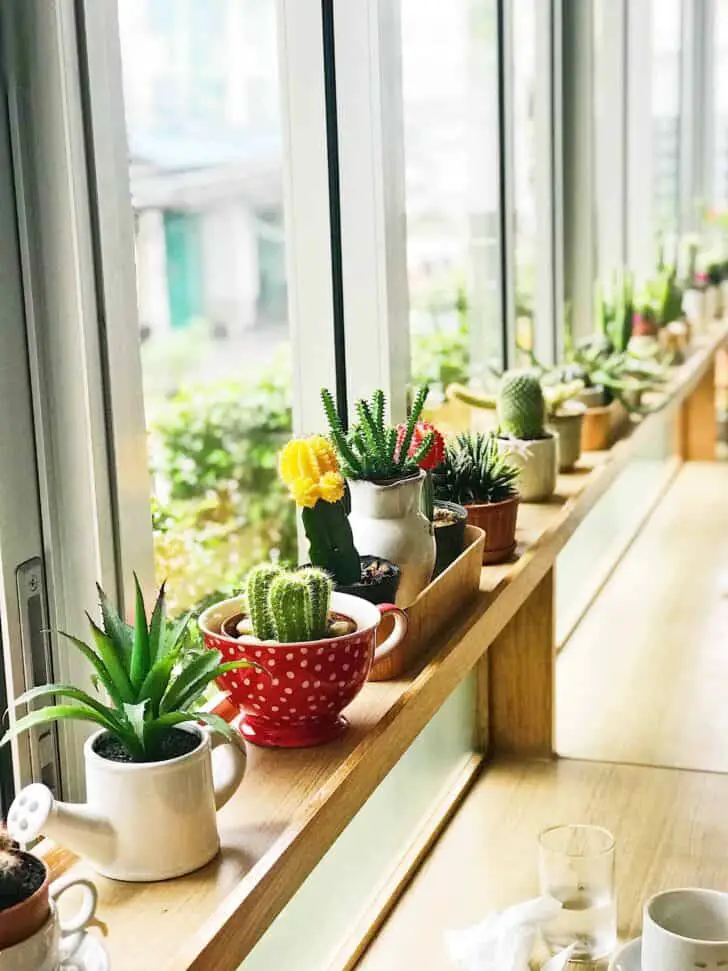 The basis of Urban Jungle decoration are plants! All sizes, all shapes are allowed, what counts is that they are green! You can arrange them in many different ways, on a dresser, a table or a wall. The plant pictures are perfect for this type of decoration. Don't you have a green thumb? Opt for fake plants or Trompe-l'oeil wallpaper!
Green yes, but not just any green wallpaper
If you can afford fir green, aniseed green, or even apple green in your tropical decor, there is nevertheless one shade that you will absolutely have to adopt: greenery green. Certainly, closer to the garden than to the jungle, greenery green is a light color between the leaves and the lawn that will bring light to your interior!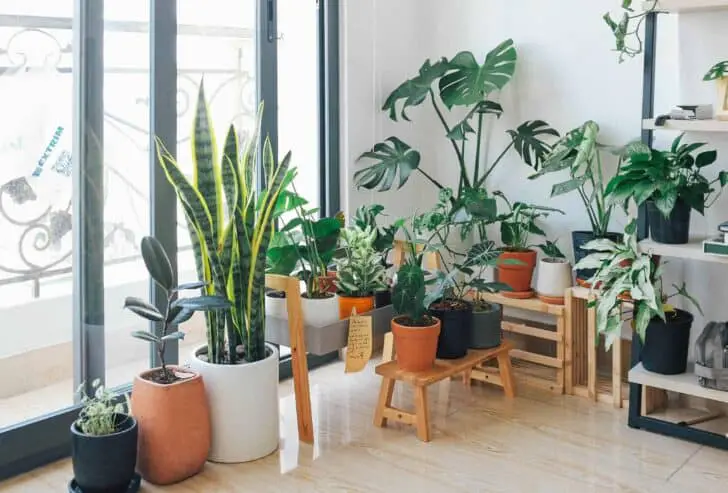 There is not only green in life, there is also flashy and printed greenery
Canary yellow armchair, flamingo fluo, turquoise pineapple? With the Urban Jungle trend, no question of suggesting, we must create a true tropical paradise. And to do so, we bet on bright colors and graphic prints!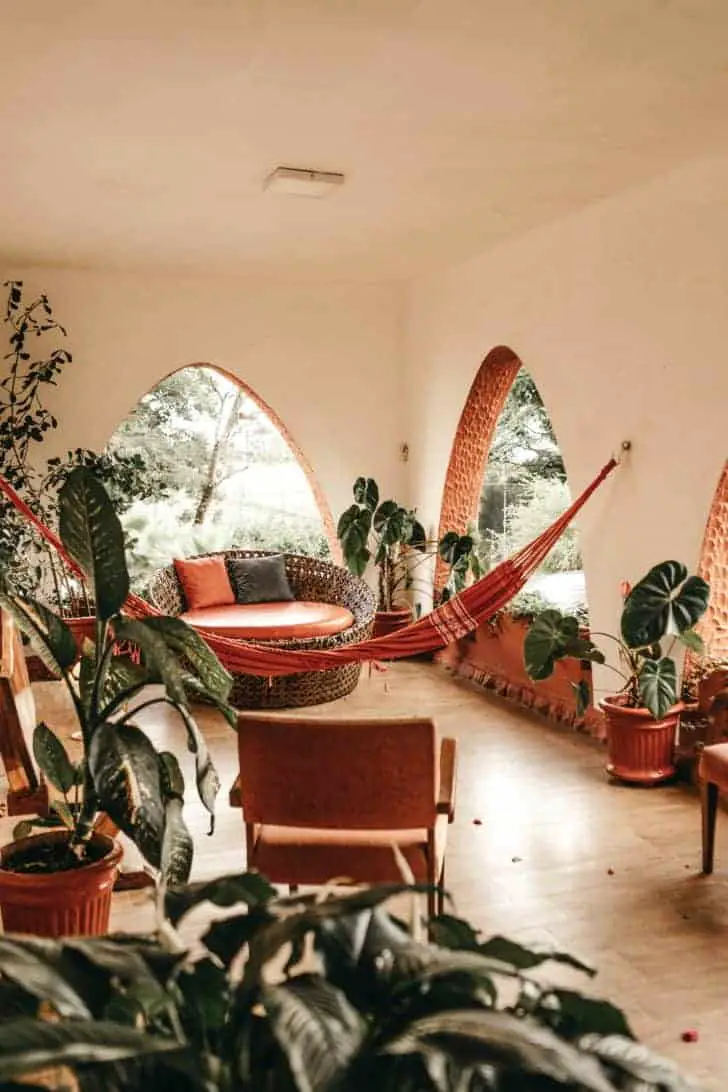 As for decorative objects, we're letting ourselves go! Cacti, birds of paradise, parrots, everything goes!
Materials back in the wild
Marble, concrete, rattan, wood, the green in abundance, and the slightly eccentric decorative objects, we bet on natural materials. It's this mix between authenticity and flamboyance that makes the Urban Jungle style a trendy decoration in the air of the times!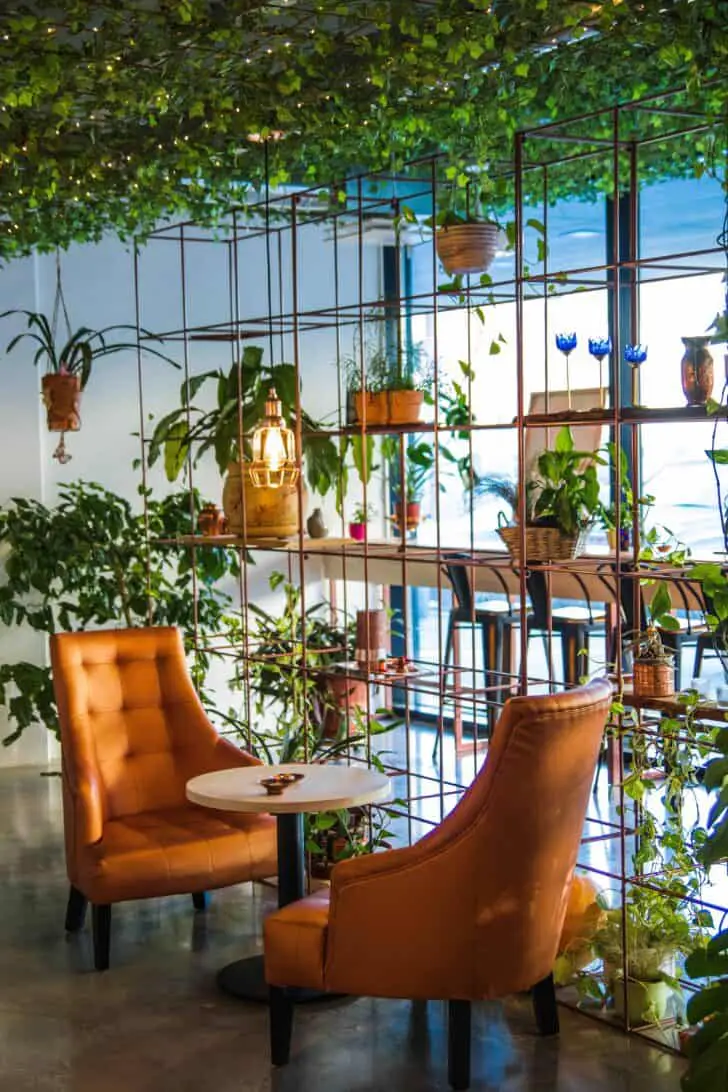 Not too much is needed
Be careful not to get too carried away with this pattern as there is a risk of overloading the part. An armchair printed with big banana leaves stuck in front of wallpaper with big parrots, it may be a bit too much. We prefer to combine a foliage cushion with a plain green velvet sofa.
With a few well-chosen accessories and plants – lots of plants – it is very easy to give your interior a "jungle" atmosphere. A piece of advice: bet on small items such as crockery, vases, or cushion covers. Easy to combine and… to get rid of if you get tired of them.
Updated on 2023-09-06 - Images from Amazon API. Logos are trademarks of Amazon.com, Inc. or its affiliates. 1001Gardens is a participant in the Amazon Services LLC Associates Program, an affiliate advertising program designed to provide a means for sites to earn advertising fees by advertising and linking to Amazon.com.