Homeowners with a 70s design house want a garden that allows them to enjoy their pool with maintenance reduced to a minimum.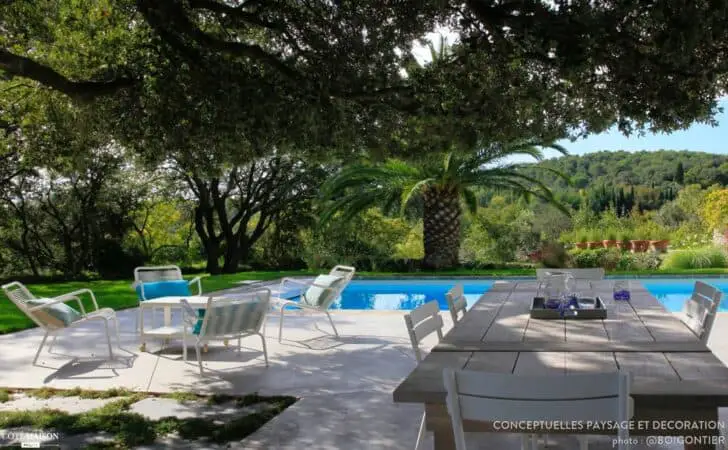 The expansion of the terrace allows for owners to enjoy their garden by installing a breakfast area in the shade of oak and a relaxation area with pool area to enjoy a good time with family as between friends.
Existing pool, a relaxation area for nice moments over a drink. Plantations come make the transition between the masonry buildings and the countryside at the back.
The oaks are creating an intimate space conducive to relaxation.
A lawn in a ventilated oak is very viable and provides a softer shade of green contrasting with the darker green of green oak leaves. A soothing atmosphere...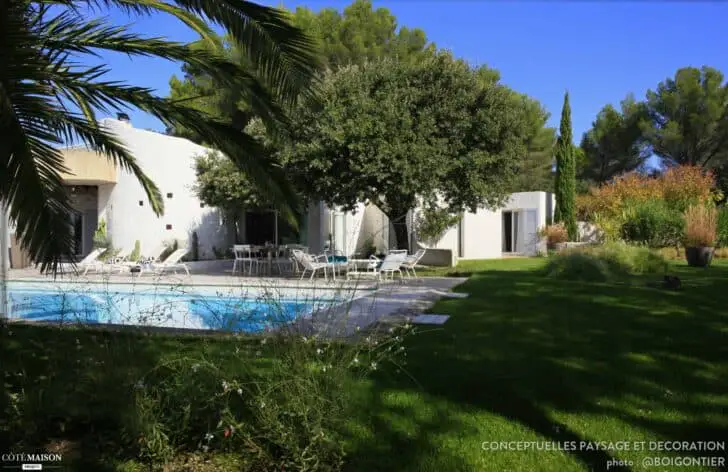 Architect house with minimalist furnishings, sleek look for a relaxation of the soul...
Grass, turf, dry stone wall and oak profound work on the lines to aid composition fluidity glance.
We are sorry that this post was not useful for you!
Let us improve this post!
Tell us how we can improve this post?