Homeowners with a 70s design house want a garden that allows them to enjoy their pool with maintenance reduced to a minimum.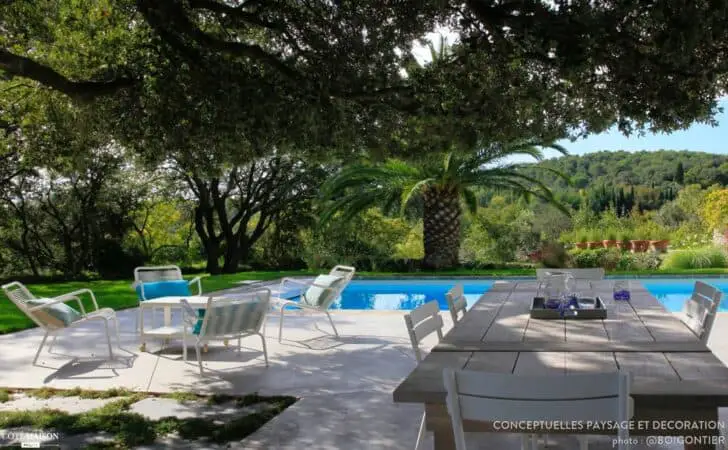 The expansion of the terrace allows for owners to enjoy their garden by installing a breakfast area in the shade of oak and a relaxation area with pool area to enjoy a good time with family as between friends.
Existing pool, a relaxation area for nice moments over a drink. Plantations come make the transition between the masonry buildings and the countryside at the back.
The oaks are creating an intimate space conducive to relaxation.
A lawn in a ventilated oak is very viable and provides a softer shade of green contrasting with the darker green of green oak leaves. A soothing atmosphere…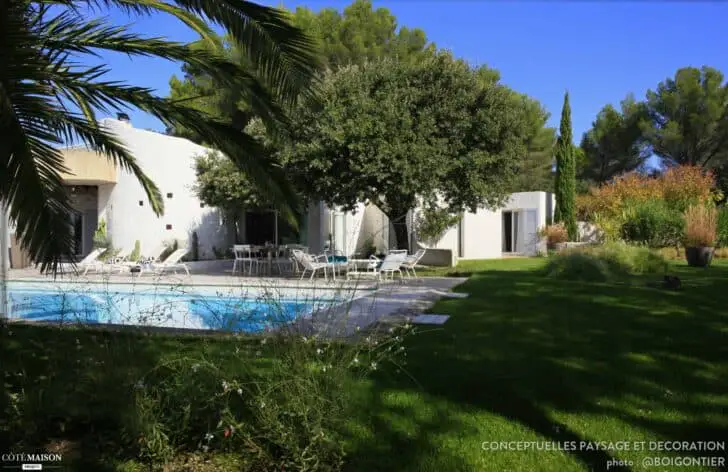 Architect house with minimalist furnishings, sleek look for a relaxation of the soul…
Grass, turf, dry stone wall and oak profound work on the lines to aid composition fluidity glance.