Built by CCS Architecture for an artist painter and writer, this secondary residence Nappa Valley in California is a haven of peace. Nestled in the countryside of the region, it even has a guest house. Good visit !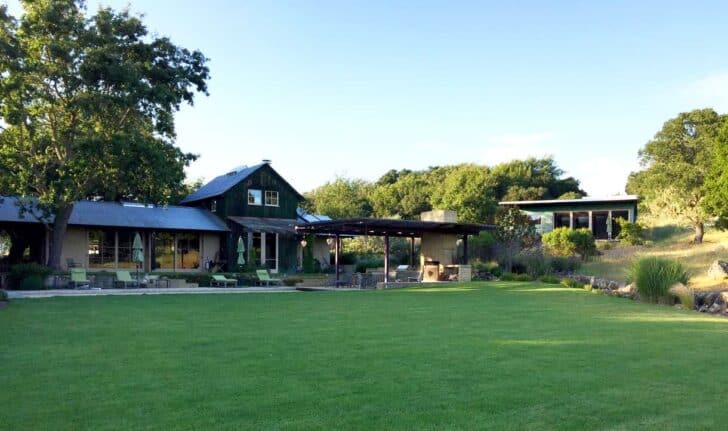 In the green
What better for an artist retreat a large detached house in the green? Quietly, however, the house has all the comforts inside, do not be fooled by appearances!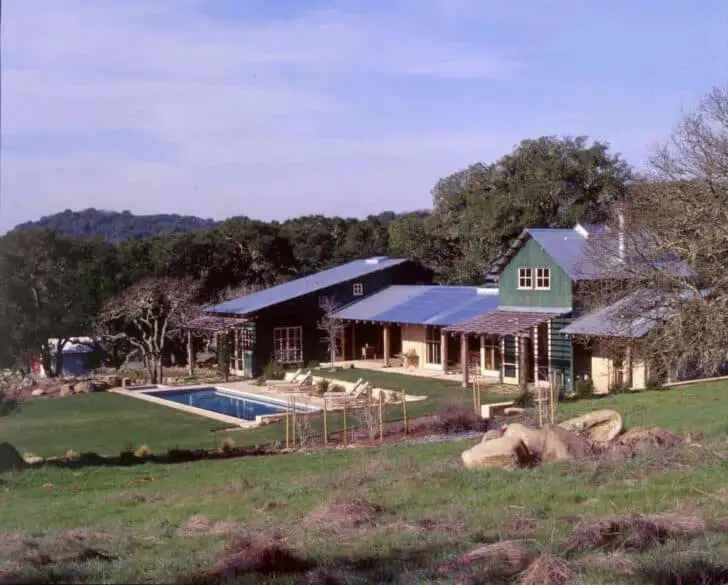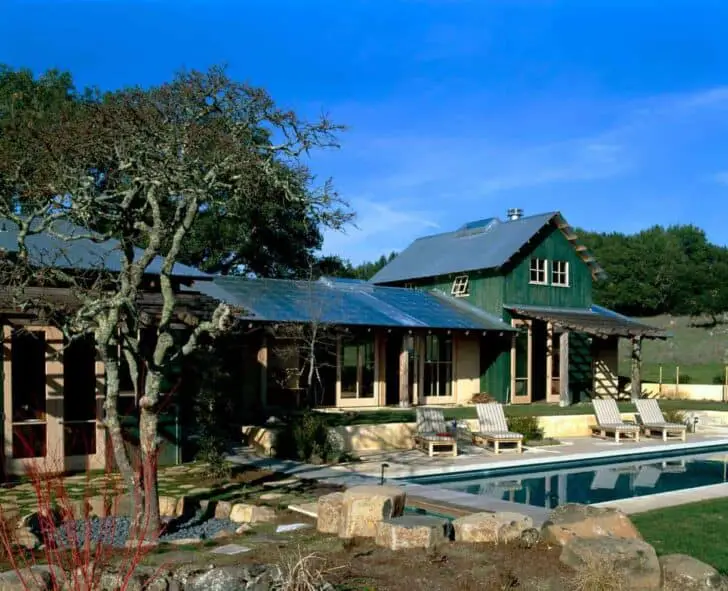 Chalets spirit
With its wooden structure, this house is halfway between the US and the European ranch cottage.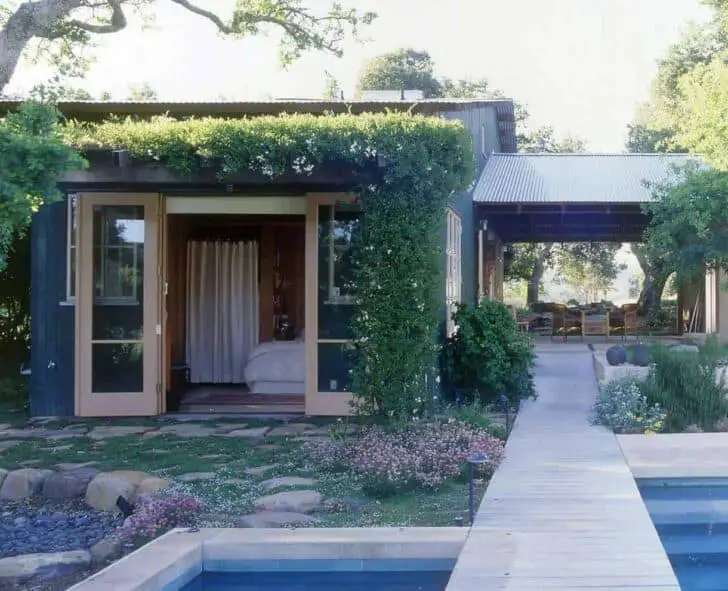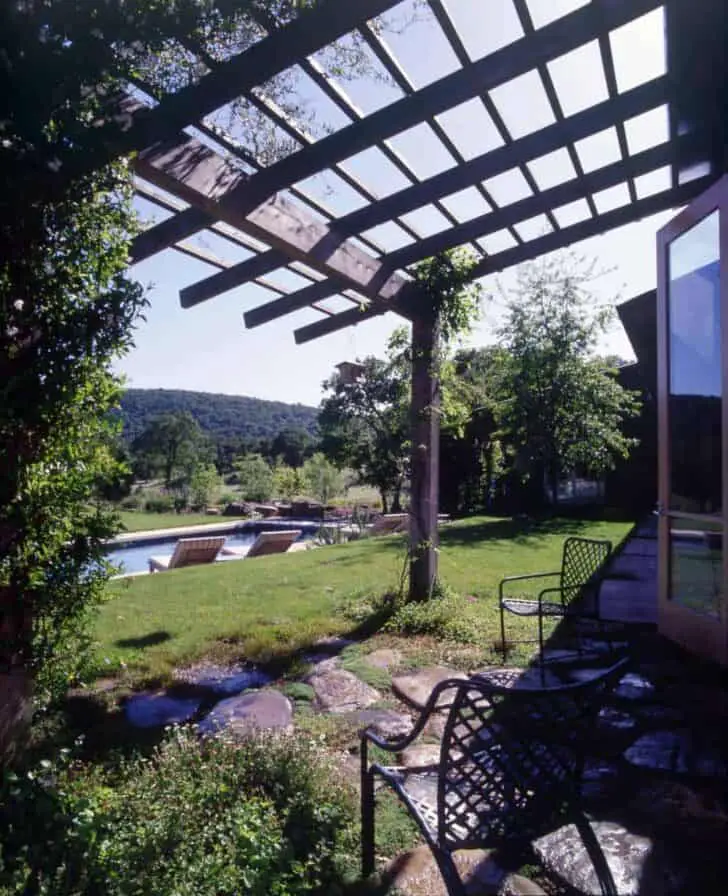 Pergola
Between the house and the pool, the architects at CCS have installed a beautiful wooden pergola. Luxury, calm and voluptuousness !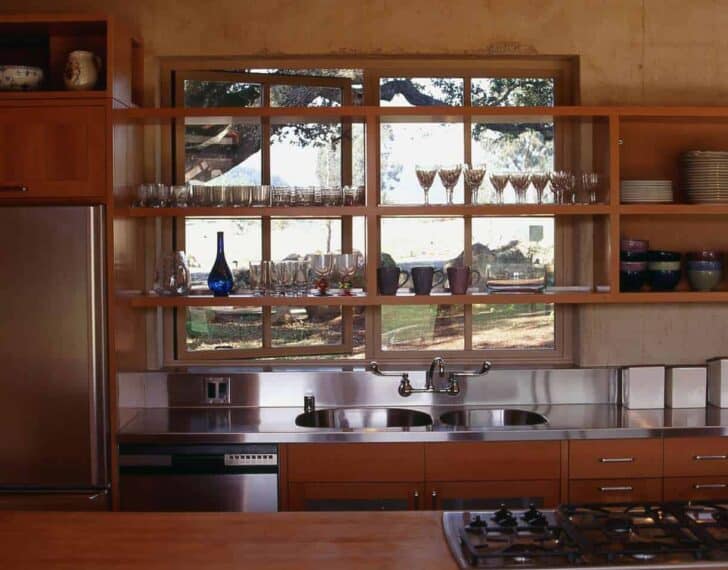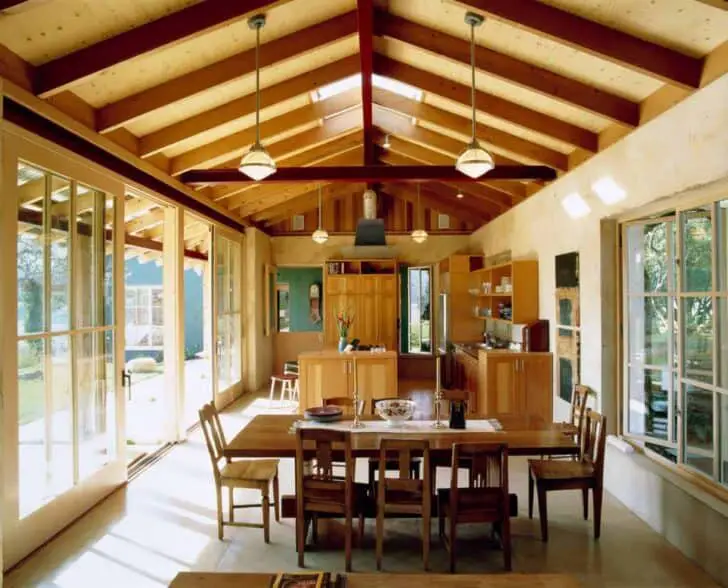 Exposed beams
In the open space that brings kitchen, dining room and living room, we particularly like the beautiful wooden beams that give charm and authenticity to this exceptional place.