There's bounteous nature in US where one can escape the hassles of city life and enjoy peace and tranquility. Amongst the numerous botanical gardens in the country, here is a list of the best and the most fantastic.
New York Botanical Garden
Occupying an area of over 250 acres, the New York Botanical Garden is the perfect place of relaxation for any city dweller. The place is a beautiful combination of 50 gardens and a vast area of preserved forestland, and also houses the largest glass house of the Victorian era, which has an appealing assortment of indoor palm trees.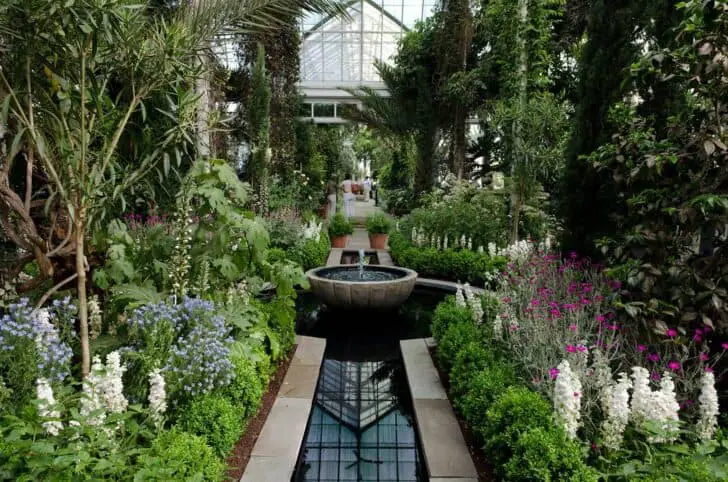 There are plenty of botanical gardens in NY, more here: The Most Beautiful Botanical Parks of New York
Missouri Botanical Garden
Artistically developed by Henry Shaw in the year 1840, this botanical garden possesses a timeless appeal. Apart from Shaw's historic house, other special attractions of this place include a Turkish garden, a large Japanese garden, and a Victorian era observatory. Then there is the geodesic dome called Climatron, wherein you get to experience Hawaiian and Italian coastal climate before stepping out to be welcomed by 6000+ species of plants.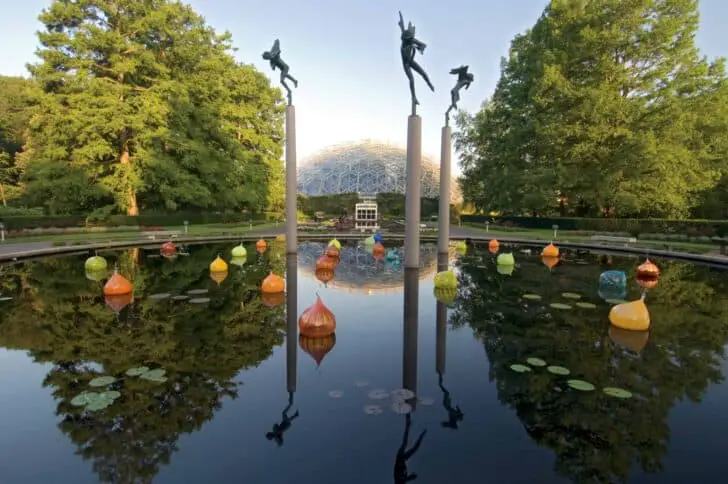 Fort Worth Botanical Garden
This 1000 acre marvel happens to be the oldest botanical garden in Texas. 2500 plant species, distributed amongst 22 gardens make this place an overwhelming experience for any traveler, with all its tropical foliage, stone bridges, koi pools, waterfalls, and much more. If you want to gain further knowledge about this garden, just visit the Botanical Research Institute of Texas next door.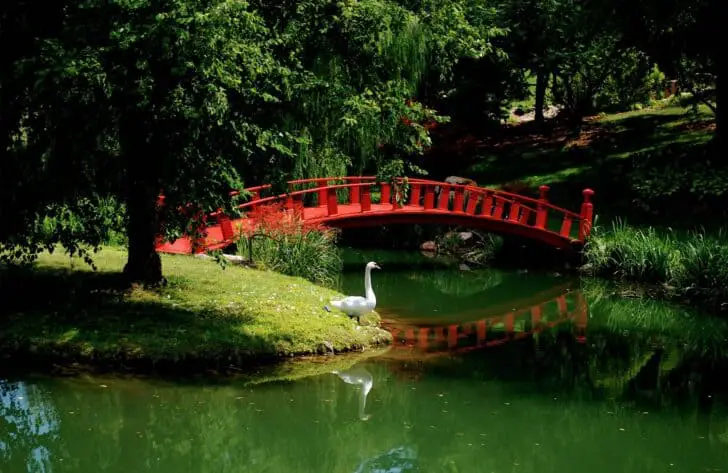 United States Botanic Garden
Established in 1850, this garden happens to be the brainchild of George Washington, Thomas Jefferson, and James Madison. With a marvelous combination of tropical and desert environments, this garden is a homely respite for city dwellers, especially during the winter season. Every year in March visitors can freely see the 85,000 production facility of this garden and have an idea of the massive operation behind this masterpiece.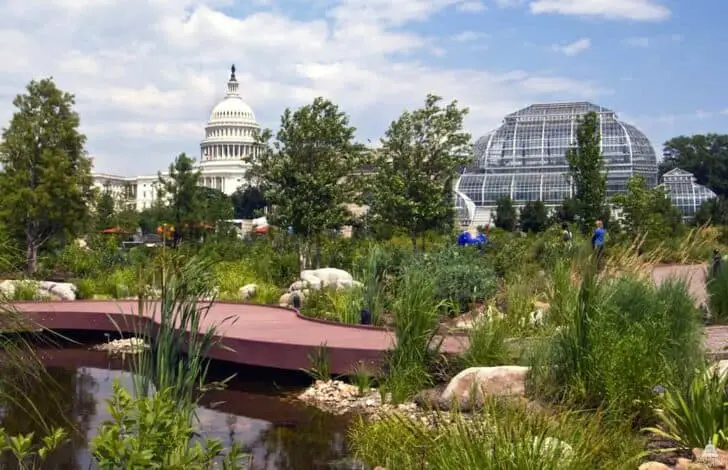 Lewis Ginter Botanical Garden
The main attractions of this classical domed conservatory include an exotic collection of orchids, and a butterfly exhibit taking place annually, every October. The mammoth tree house is the major attraction for children. If you happen to visit the place in the winter, get ready to be attacked by a brilliant display of over half a million lights.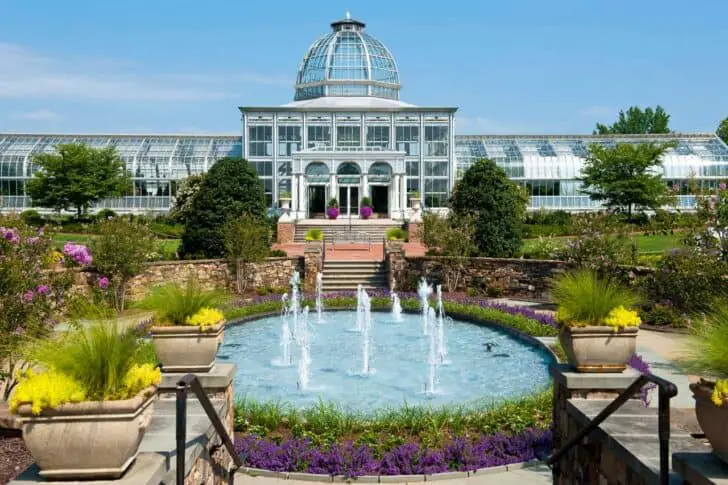 With these wonderful gardens, The USA has its own share of natural beauty, made all the more delightful through human involvement. Nature unfurls herself with all her charm, and invites all to enjoy her appeal!