Water features are a very popular and effective way of adding a sense of style and flair to your garden. Not only does a water feature provide the relaxing sound of trickling water, but it can also attract wildlife like birds to your garden. There are many different designs available for water features, from simple pools to ornate fountains. Here we will explore 5 common water feature designs to inspire you to design your own!
The Plant Pot Fountain
A simple, easy to construct design idea is a simple upwards-pointing fountain coming out of a ceramic plant pot filled with pebbles. The fountain itself can be constructed with a pipe fixed into the ground with a malleable floor flange. For extra design flair, try using tiered plant pots of different sizes.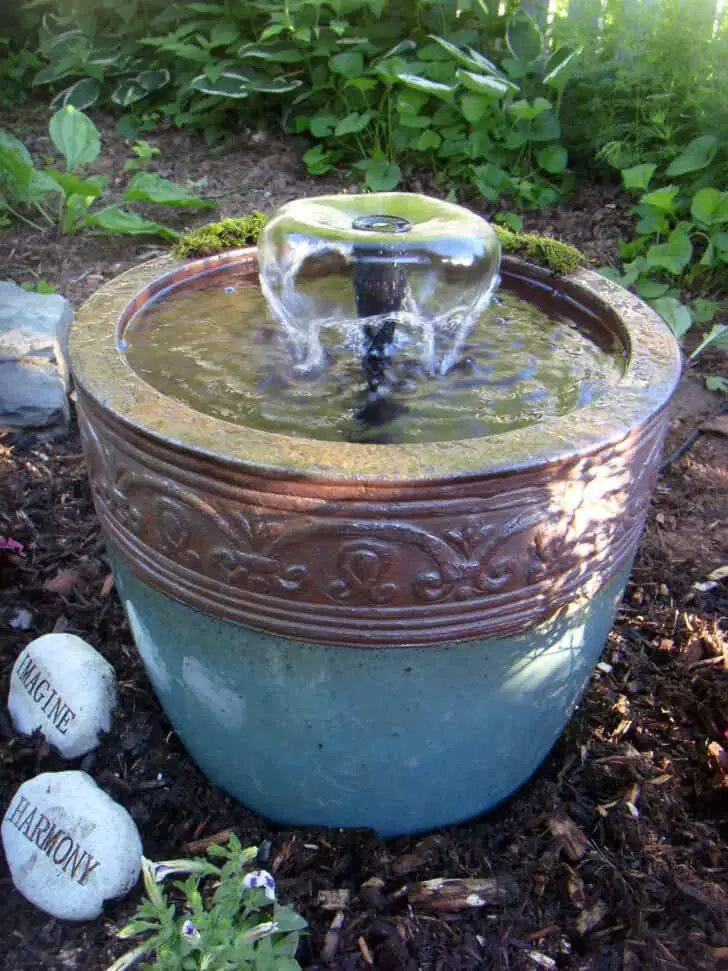 The Cascade Bowl Fountain
This design requires a little more time and planning than the simple plant pot fountain. Bowls are common aspects of water features, although the cascade design adds a quaint visual charm. With a cascade fountain, the water flows from bowl to bowl. Building a cascade bowl fountain involves carefully placing bowls in positions above each other, with chutes for the water to flow and cascade from each bowl to the next. This design is likely to attract birds to your garden to bathe!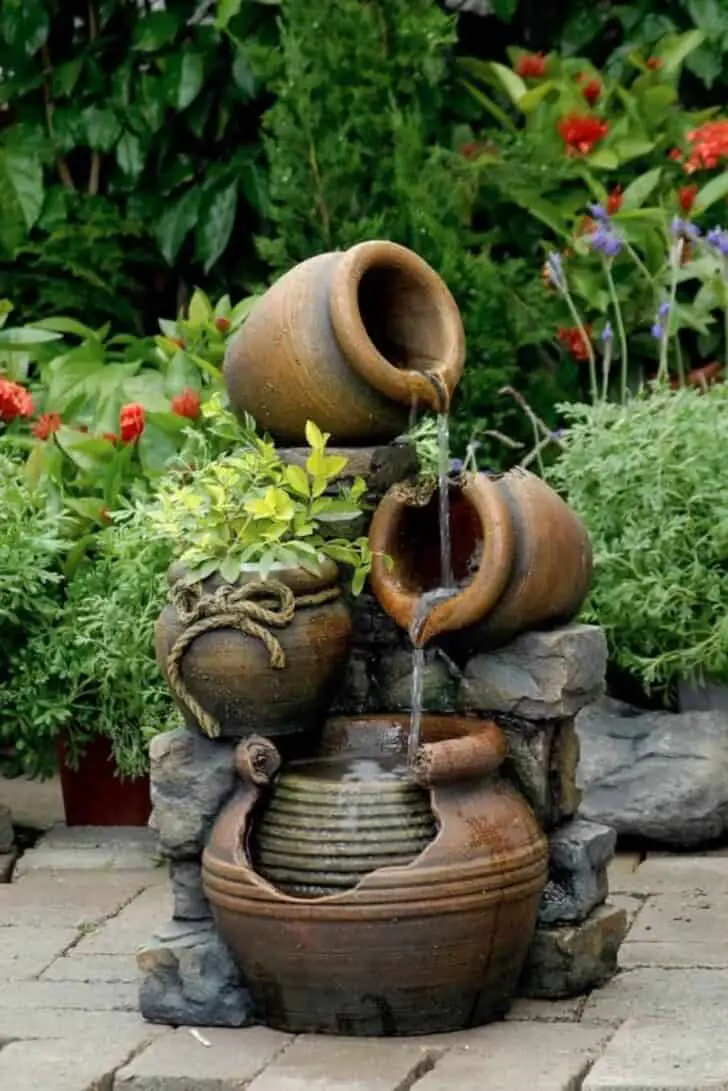 The Water Garden
The water garden design has the advantage of not requiring a pump system – the water is still rather than flowing and circulating. The water garden consists of a simple square or rectangular (although more complex shapes are possible!) pool constructed from wood and then filled with water. You can add plants, lily pads, and pebbles to add some artistic flair. The water garden can be placed either on the ground or on a balcony or porch.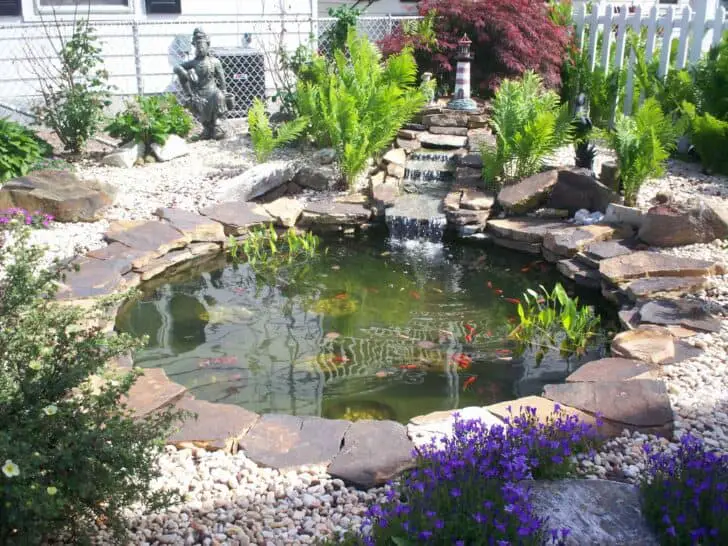 The Water Wall
The water wall design may seem complicated and challenging to design; however, it is not too difficult to create a gorgeous water wall effect. The water wall is constructed with a transparent, flat surface, usually made of glass. You can use an old glass tabletop or a specially purchased pane of glass to construct the wall. The water circulation for this design may be slightly more complex than the simpler fountain designs and usually requires tubing with holes made at various points for the water to flow from.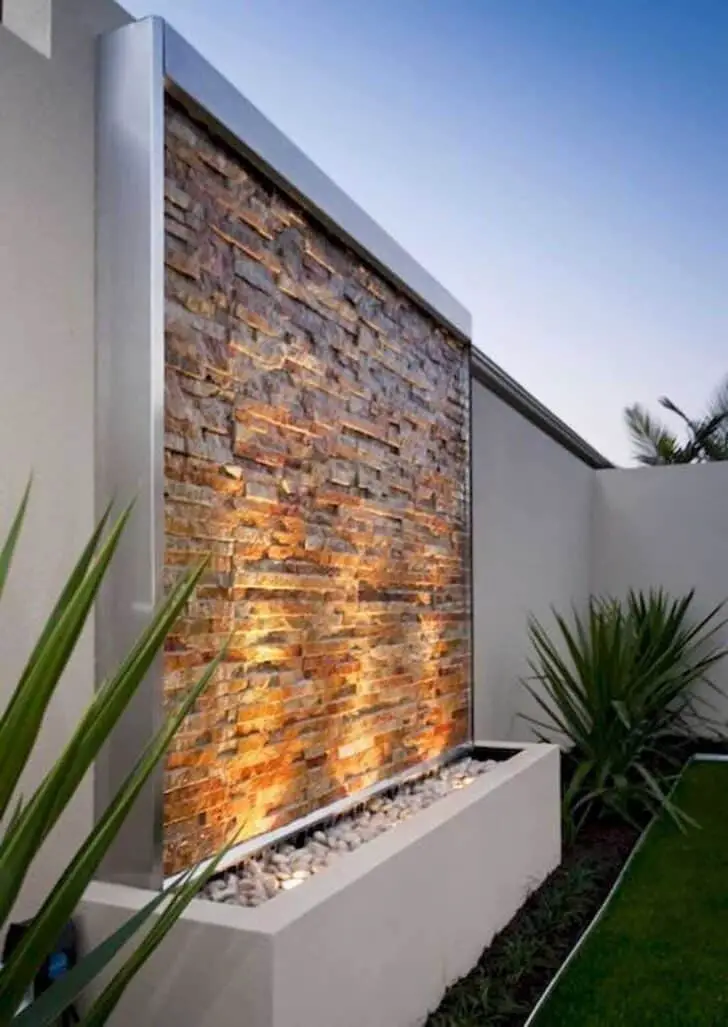 The Rock Fountain
The simple rock fountain is a design classic and can often be even more visually appealing than more complex and ornate designs. A rock fountain is easy to design and build – all you will need (apart from the pump and drainage system that almost any water feature requires) is a selection of rocks. These can be specially shaped rocks, or simply smooth pebbles, placed on top of each other. The rock fountain is one of the easiest designs to construct, not to mention the least expensive!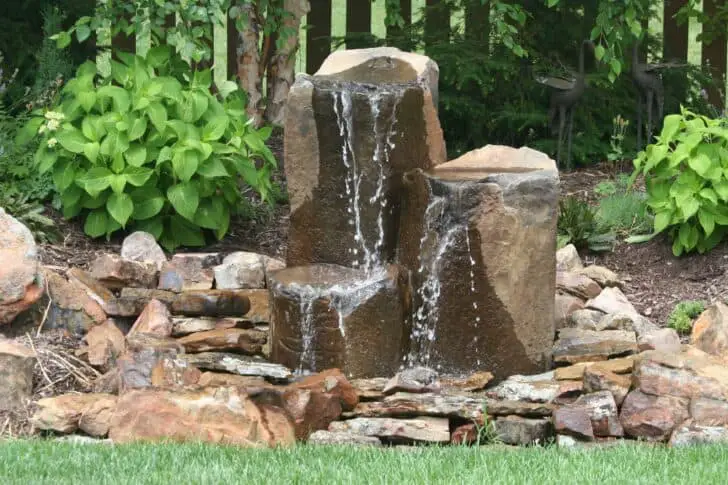 When designing a water feature, don't be afraid to take inspiration from multiple designs – you don't have to stick to the classics!
Adding your own personal touch will bring your design to life.
Updated on 2023-11-27 - Images from Amazon API. Logos are trademarks of Amazon.com, Inc. or its affiliates. 1001Gardens is a participant in the Amazon Services LLC Associates Program, an affiliate advertising program designed to provide a means for sites to earn advertising fees by advertising and linking to Amazon.com.