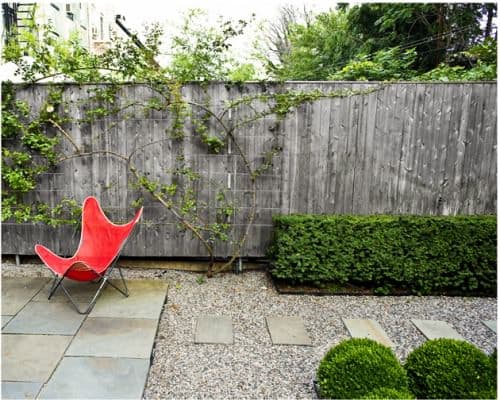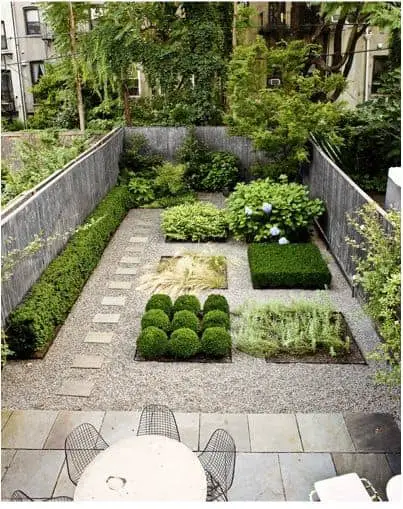 The combination of a grid layout with less structured plants, simple modern combined with vintage furniture, and classic garden plants are elements of a signature style that is instantly recognizable. This garden in Carroll Gardens Brooklyn was designed by Susan Welti of Foras Studio for Carin Goldberg and Jim Biber of Pentagram and was originally published in Domino magazine.
How useful was this post?
Click on a star to rate it!
Average rating / 5. Vote count:
No votes so far! Be the first to rate this post.
We are sorry that this post was not useful for you!
Let us improve this post!
Thanks for your feedback!