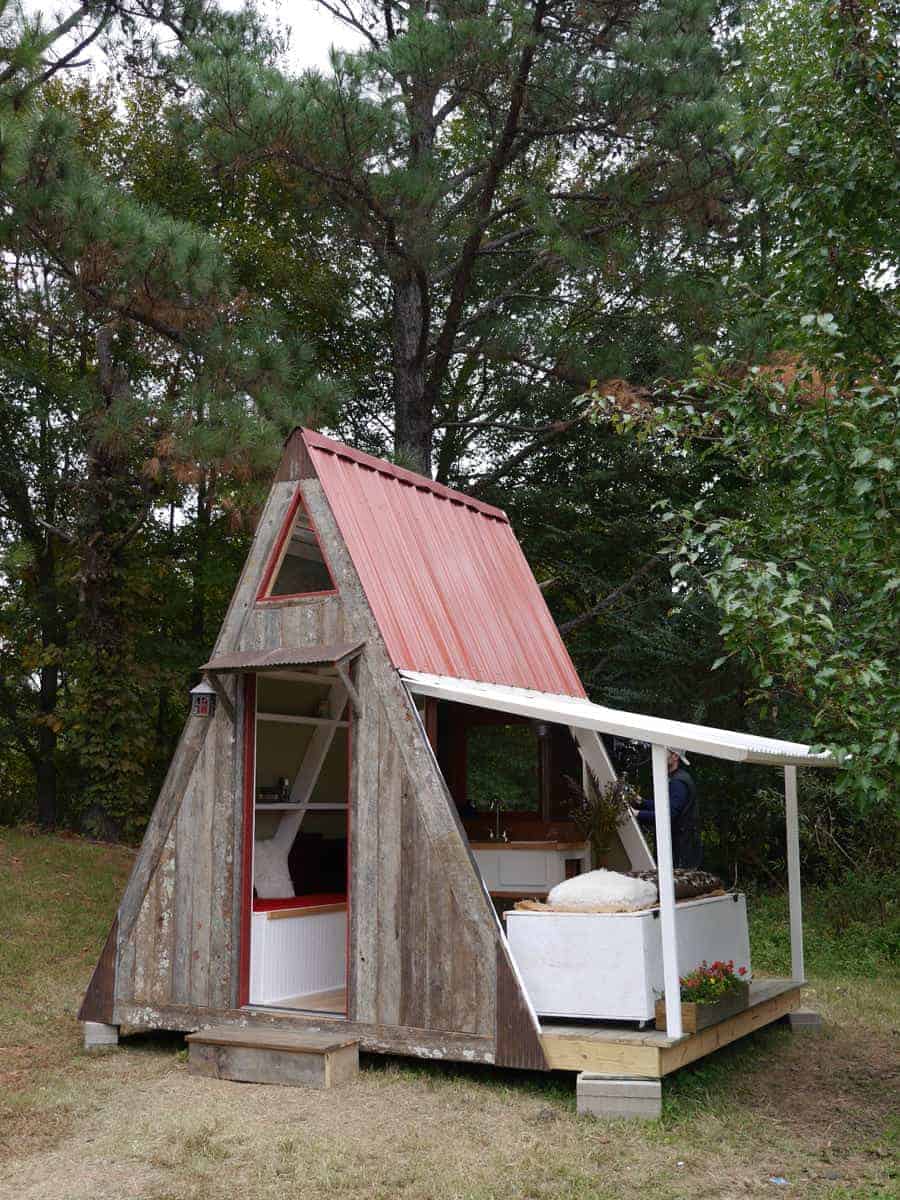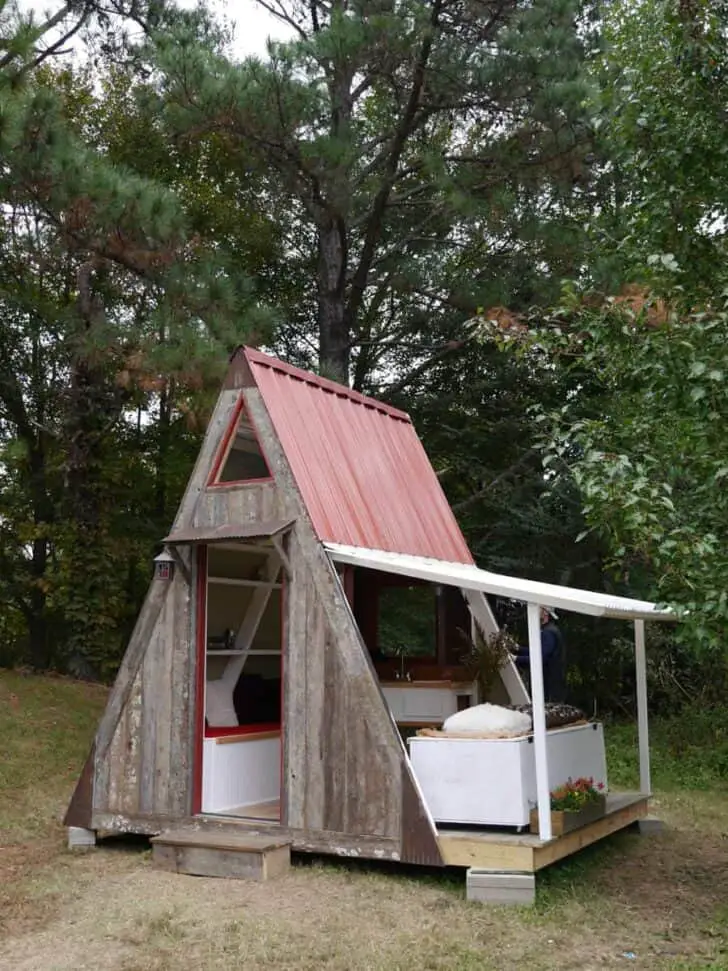 This cabin, with all new materials, only costs $1200 to make. $1500 if you wanted to insulate it for year-round use. A larger version, using 16′ rafter could also be built, giving much more interior and loft space.
Complete story here.
We are sorry that this post was not useful for you!
Let us improve this post!
Tell us how we can improve this post?