The grills are very popular and the choice of barbecue is one of the main concerns. And if this year you craft yourself? In concrete, in a container with pallet boards, discover 10 DIY grills for outdoor meals which change daily.
1 - Concrete and wood Grill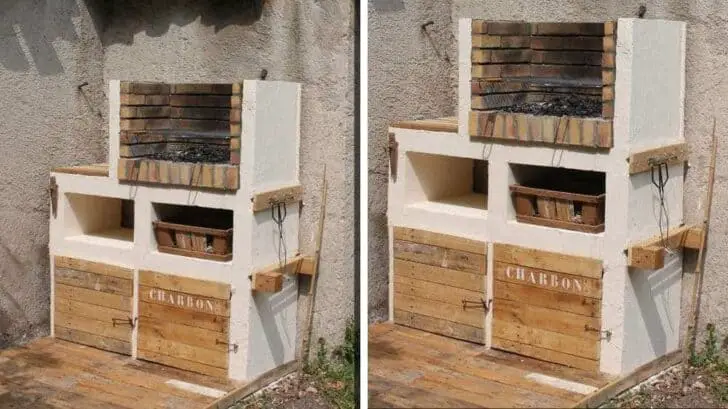 Love for this grill made of concrete and wood. Practical thanks to its two closets, his and her locker space for hanging utensils, it will make life easier in the kitchen all summer.
Source: Le Coin Des Handymen
2 - A Dark-Vador Grill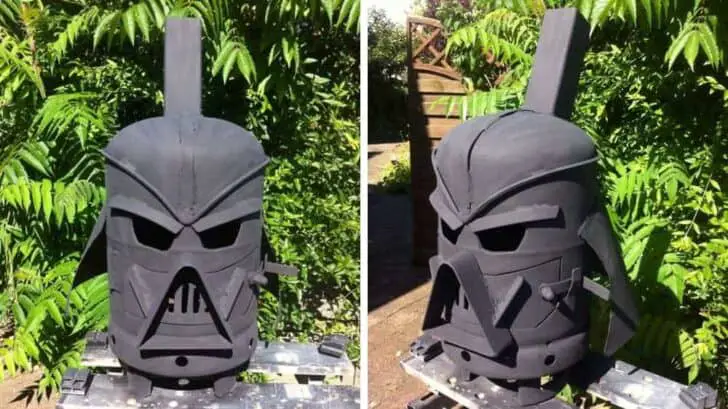 If you are a good handyman and especially if you love the Star Wars saga, build your barbecue in an old gas bottle. To achieve this, follow the steps of the creator on Instructables.
Source: Instructables
3 - A barbecue with a can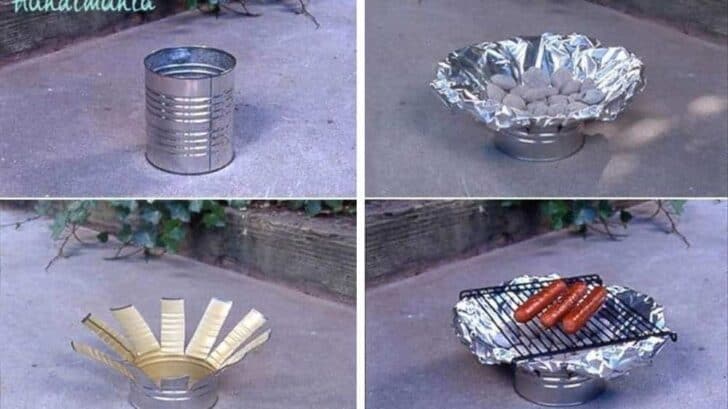 If you do not have the means to invest in a grill, but you're dying to taste grilled sausages on a wood fire, you have the option of the can. quickly ready!
Source: Dump a Day
4 - A brick barbecue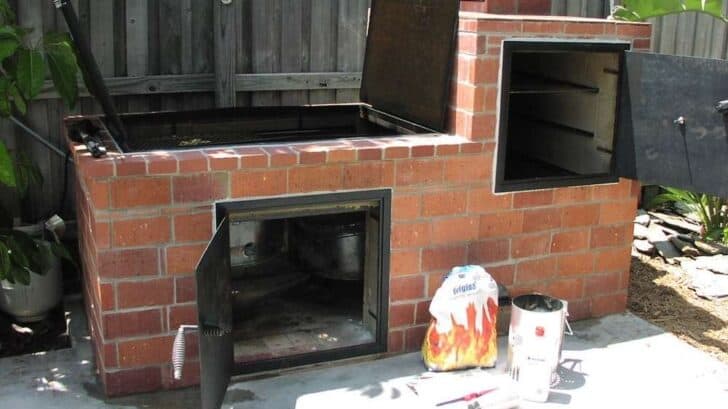 Dreaming of a barbecue? We, we fell in love with it, made concrete blocks and facing bricks for decoration. If you want to get started, follow the steps.
Source: Instructables
5 - In an old can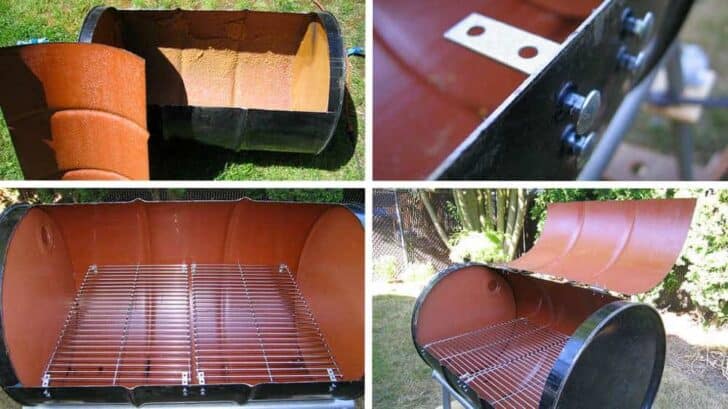 Once cut, placed on a metal base and accompanied by a grid, old can become an ideal BBQ grill make for a great family. For smaller budgets!
Source: Instructables
6 - A wooden support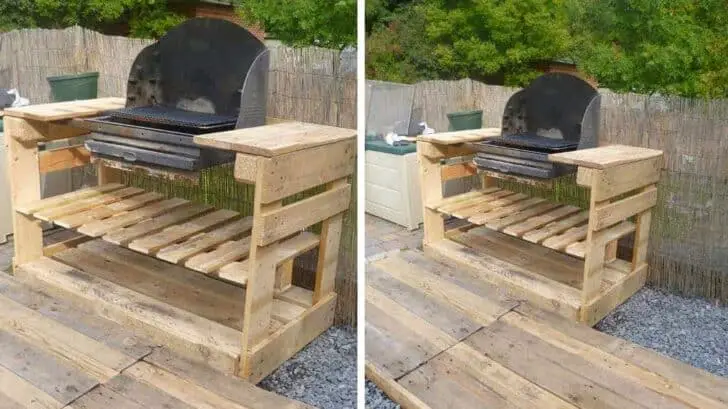 With some pallet boards, the result is great, and in addition, it will cost you almost nothing.
Source: DIY Pallet Furniture
7 - An original barbecue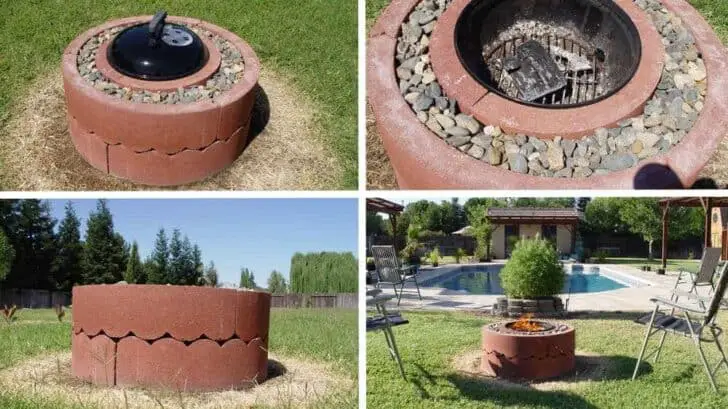 Made with concrete rings, barbecue at ground level can easily be made at home.
Source: Instructables
8 - One can cut in half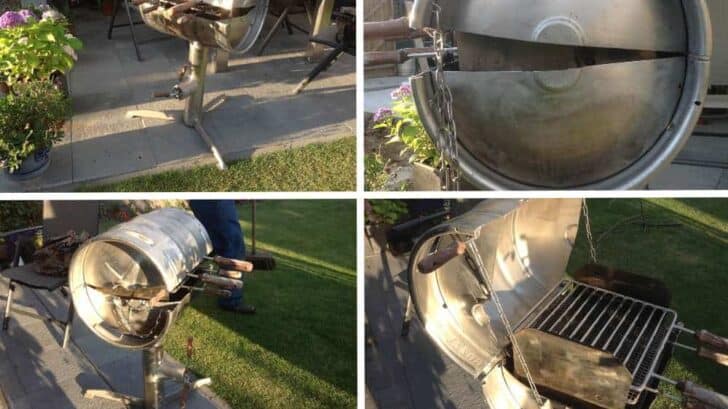 If you cut it in half and add hinges, the can becomes a barbecue at low prices easy to use everyday.
Source: Pinterest
9 - A barbecue to meet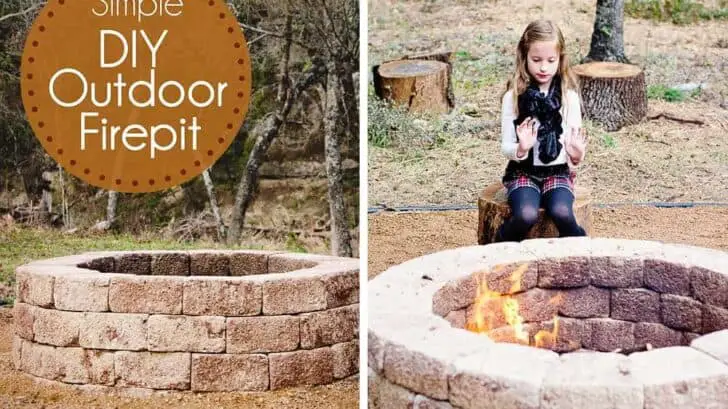 By installing a few tree trunks, this barbecue at ground becomes warm and friendly space to gather with family and toast some marshmallows.
Source: Scattered Thoughts of a Crafty Mom
10 - Funny barbecue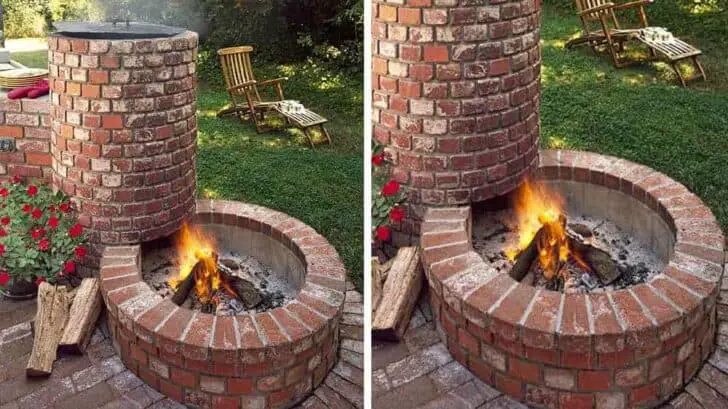 This grill risk to seduce more than one!
Source: This Old House
We are sorry that this post was not useful for you!
Let us improve this post!
Tell us how we can improve this post?