Imagine life without a Wall mount Mailbox. How would you get those things you ordered easily?
There is something about that magical box that sits in your front yard or hangs on your home's front wall. Almost every day you receive deliveries, but the mystery is what you received! It is part of our daily routine to check it on our way into our home, and if we don't, it's difficult to sleep because something may have arrived! But why does your home have a wall mount mailbox on it?
Before the internet, the phone, and telegraph, we used to communicate with written letters. We have been trying to share information in a written form since we developed tools to write! All of those modern conveniences you enjoy, such as E-statements and paying bills online are the latest changes happening in the world. As world internet usage increases, traditional postal services decrease. However, we still have mailboxes. But why?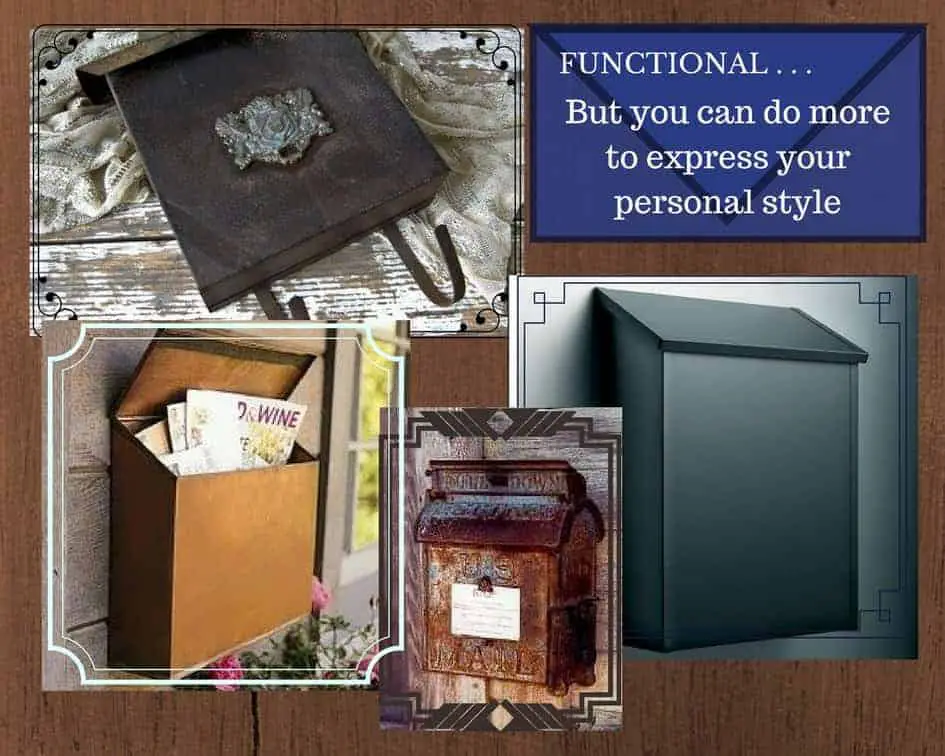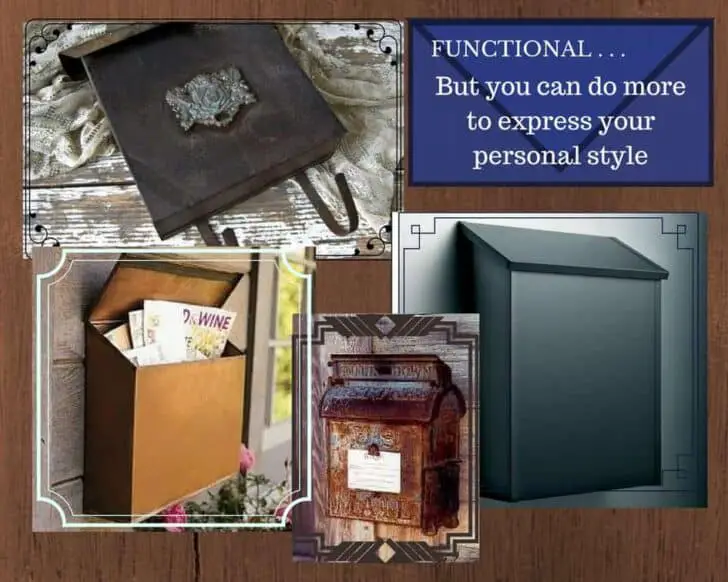 The urge to share goes back thousands of years!
Before the 160-character limit, selfie, social media pseudo-connection generation, it was the "snail-mail" method that connected us around the world in the form of letters, parcels, and those distasteful bills. The first documented organized courier service was in 2400 B.C.! The pharaohs would send messengers out to spread decrees throughout their territory. The oldest piece of mail discovered so far is an Egyptian piece from 255 B.C. Ancient Romans, Chinese, Indians and Persian cultures were using letters to disseminate information.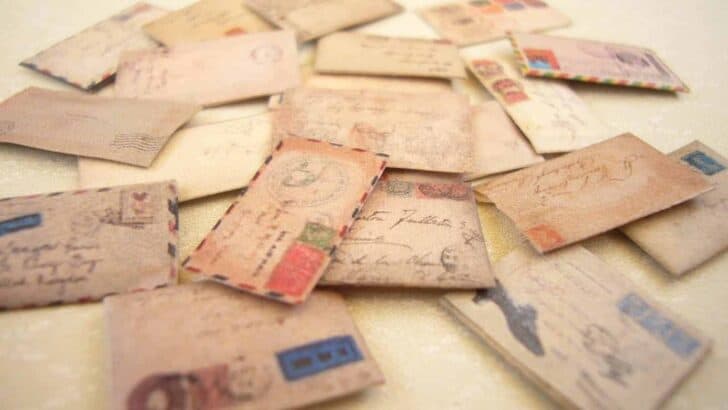 If we move, the Carriers will come.
Growth caused the rise of postal carrier systems in most countries. Benjamin Franklin was appointed as the Postmaster of Philadelphia colony, and in 1775, the United States Postmaster after he was fired by the British for his revolutionary activities. He developed mail carrying routes, established post offices, and created a regular service between the colonies and Britain.
Communities expanded beyond small settlements into thousands of strangers spread across hundreds, and eventually thousands of miles. Each city relied on their postal representative, typically associated with a mercantile, although it wasn't uncommon to have them in taverns and inns too.  You'd receive your mail when you bought your seeds, tools, old sewing machine table supplies (and the occasional alcoholic beverage to wet your whistle).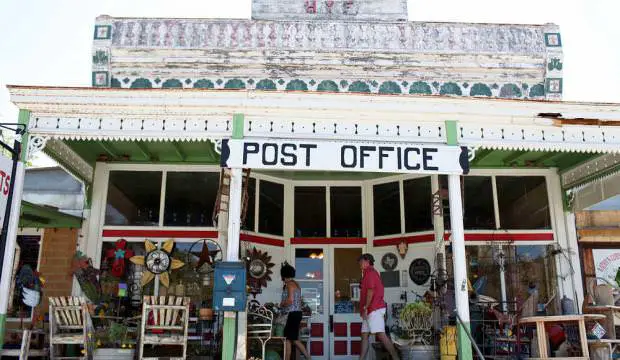 Old-time post offices still exist. Residents fight to save this post office in Hye, Tx., that is slated to be removed and replaced.
Hello? Anybody home? The working class wasn't answering their doors.
In the 1800's, homeowners were encouraged to install mail slots to facilitate mail delivery. Increasing time was a factor because the letter carriers got tired of standing at the door, knocking or ringing the bell. They'd have to take the delivery back to the postal office and carry it back out the next time, adding time and cost to the process. However, carriers soon found out that those letter slots in the doors and all that stooping equaled low back pain, and the Wall-Mounted Mail Box became an improvement, along with the boxes on the edge of your property, installed at consistent heights.  In 1923, it became mandatory that homes had mailboxes!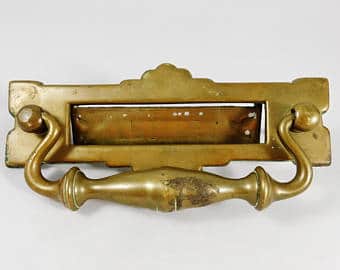 An example of a 1800's brass mail slot that has a built-in door knocker.
What is the first thing renovators change? The wall mount Mailbox!
Fast-forward to modern times, and you've just purchased your first place, and you're excited to get started until you see your bank account. But the hidden cost of owning your home doesn't mean you can't create a bit of curb appeal. You may not be able to add on a sunroom or extend the porch, but you can certainly update that old wall mount mailbox!
That wall mount mailbox can express so much; it can be quirky, classic, modern, or rustic. Hand-craft your own mailbox or purchase a custom design.  Here are some great examples of fantastic wall mailboxes that may inspire your creativity.
Show the world you love animals and install this purrfect wall mount mailbox!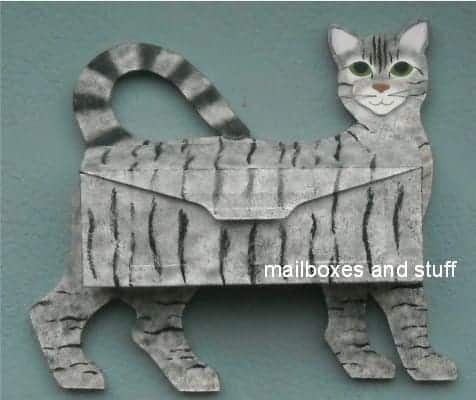 Your whimsical side can finally be shown! Create a custom mailbox or purchase one. You can have a mailbox painted to match your animal, including an adorable set of whiskers.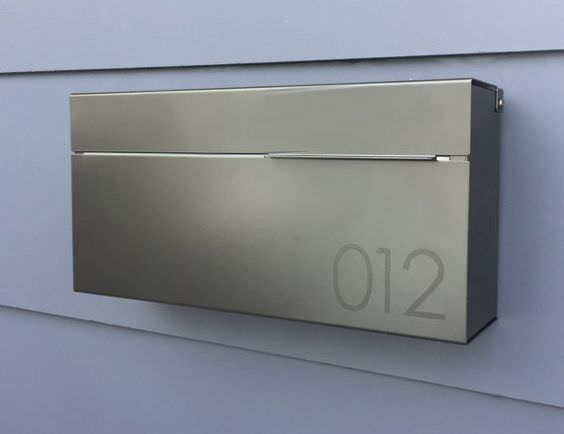 Sleek, contemporary and stainless steel to make this resistant to the harshest weather, this mailbox will make everyone want to see the inside of your home!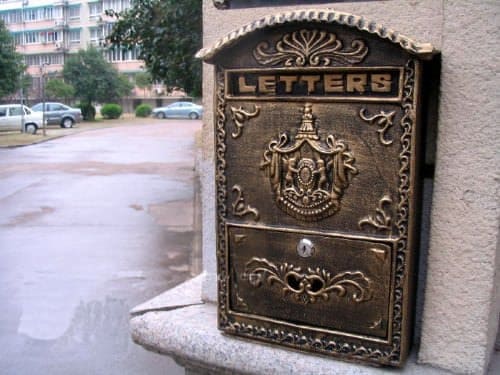 If you love history or antiques, then this Victorian-style mailbox is for you.
If you love handmade items or things that highlight craftsmanship, then this Amish Basket-style wall mount mailbox is perfect.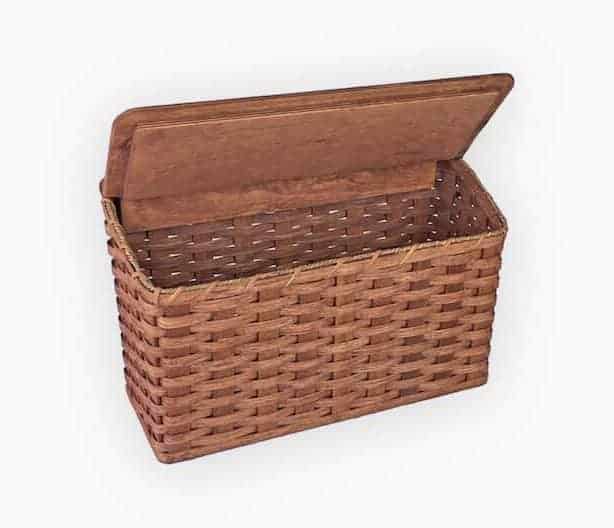 The beauty of the artistry is the focus of this mailbox. An Amish-style box can beautify the front of any home and adds charm!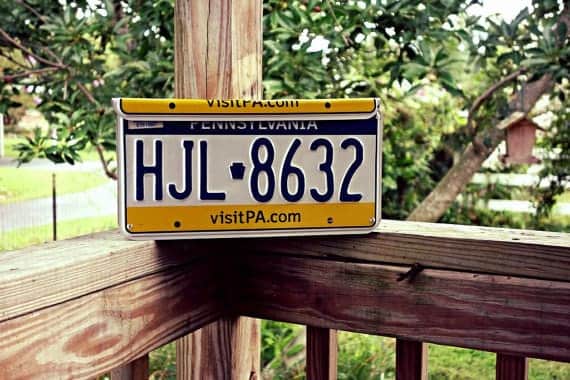 Upcycle AND show your state pride. This handmade mailbox does both beautifully. You can make your own or purchase one here.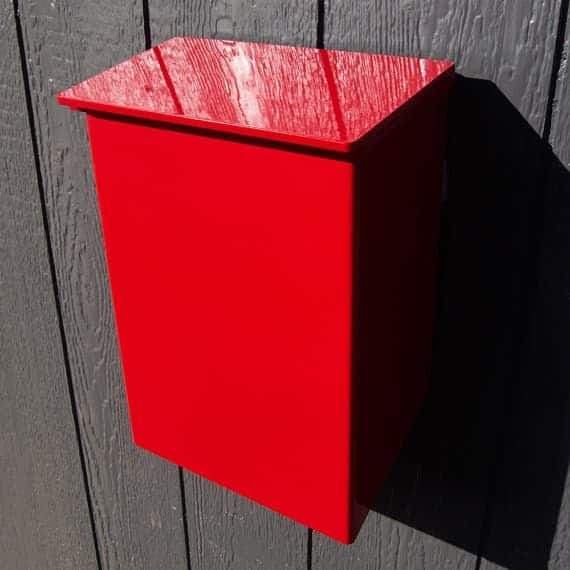 A twist on the red front door theme with a durable coating. This wall mount mailbox is powder-coated and can be custom made to the color you want.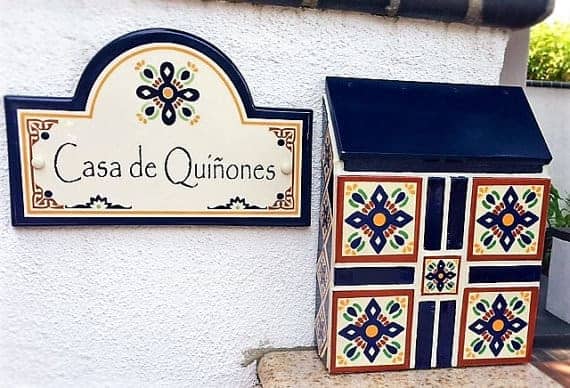 Make the front of your casa bright and cheery with this Mexican-Tiled Mailbox.
The other consideration for your new wall mount mailbox is the type of mail you receive and security needs.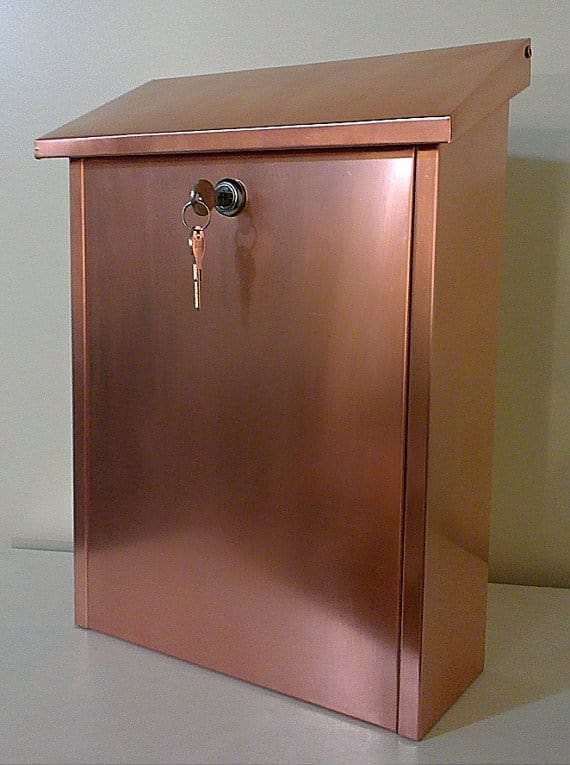 If you get larger packages or small parcels, then this oversized copper locking mailbox may be the solution!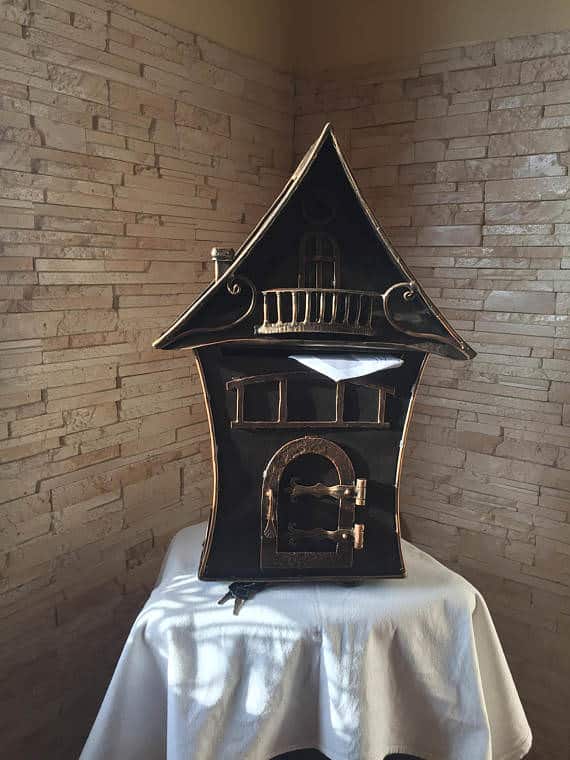 Dare to be different with this fun locking mailbox. This locking box is unusual but also adorable!
Before you start cutting a hole into your door or wall or pulling up that post at the end of your property, be sure that you check with your local postal service for mailbox regulations. Some areas must have mail slots, other wall-mounted boxes, and then there are standards for the mailbox at the edge of your property.  
Don't forget to check out our 10 Ideas for Holiday Porch Decorations!