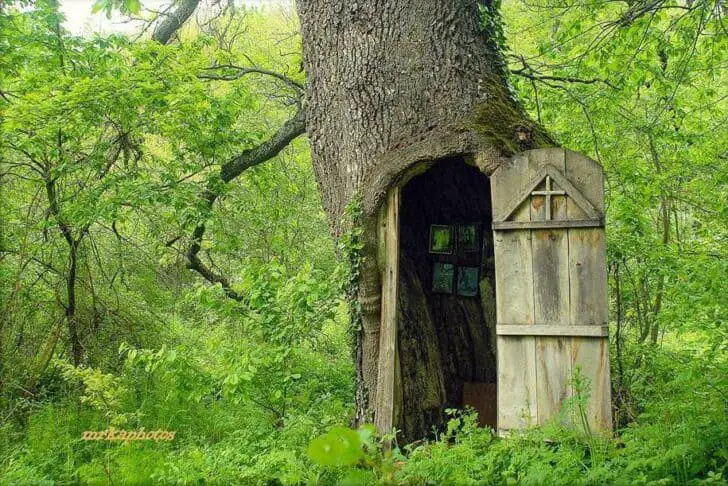 This is a chapel dedicated to St Pantelija which was built inside of a hollow ancient oak (which is the holy tree of the thunder gods) near the village of Jovac, Vladičin Han region, South-eastern Serbia. The chapel was built by a local villager Dragoljub Krstić in 1991.
I could not find more information or picture of this place. Please, contribute in the comments if you have any relevant information.
Updated on 2017-02-24 - Images from Amazon API. Amazon and the Amazon logo are trademarks of Amazon.com, Inc. or its affiliates.