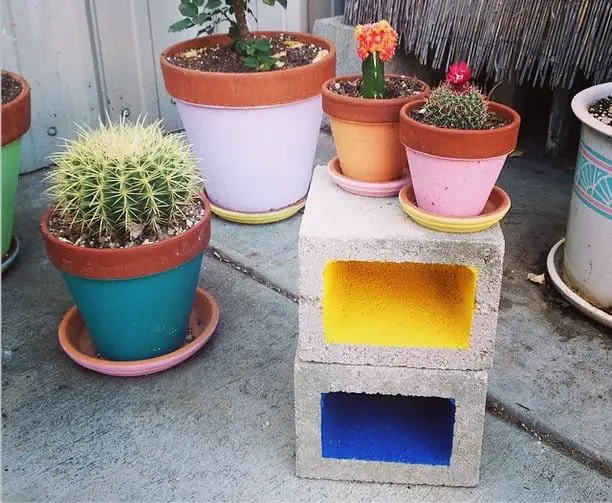 I had never thought of painting only the inside of cinder blocks ! Really love the twist it gives ! And this can be done with leftover paint !
What do you think of the result ?
Updated on 2017-03-22 - Images from Amazon API. Amazon and the Amazon logo are trademarks of Amazon.com, Inc. or its affiliates.