This project is a super fast and easy one, only require some simple stuff to do it, and the kids will love it !
Needed:
a can of dark spray paint
white acrylic paint and a small paintbrush
10 or 12 smooth, flat stones
Tutorial available at Nothwest Edible Life blog !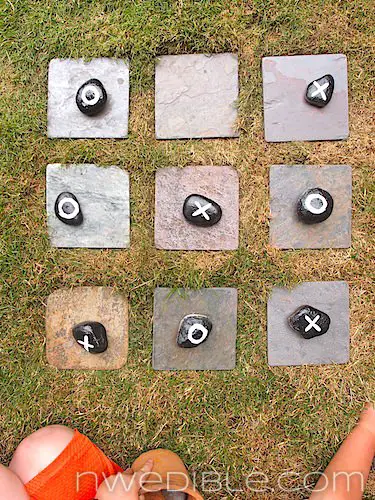 Updated on 2017-03-26 - Images from Amazon API. Amazon and the Amazon logo are trademarks of Amazon.com, Inc. or its affiliates.