1 - Cosy Wood Swing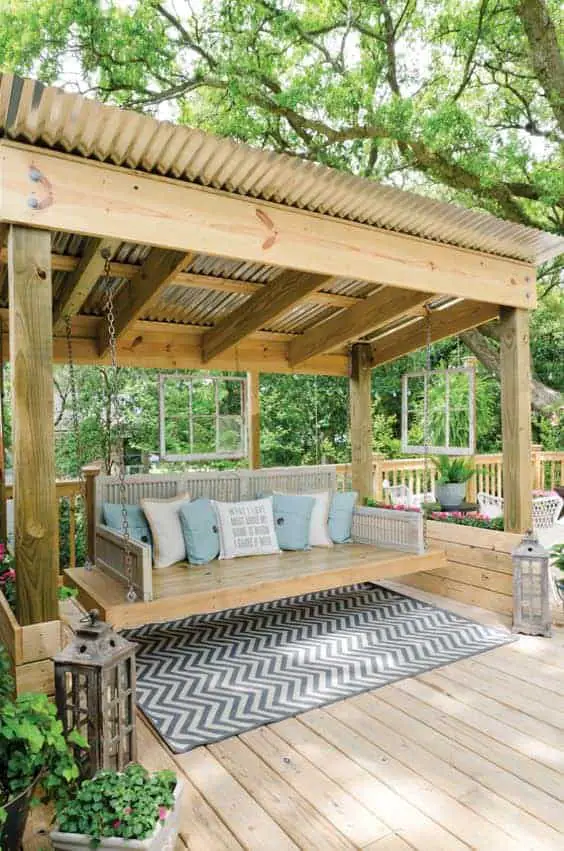 Like the mix of old and new, tin roof, wouldn't do the swing tho, just giant cushy bench.
2 - Porch Swings with Ropes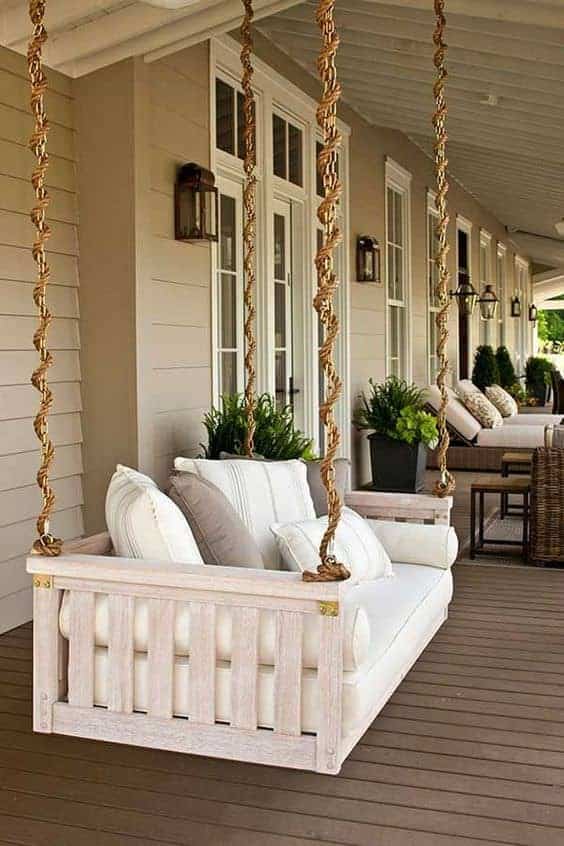 Many great moments have been spent on a porch. It is a great place for family and friends to pass the time.
3 - Individual Wood Porch Swings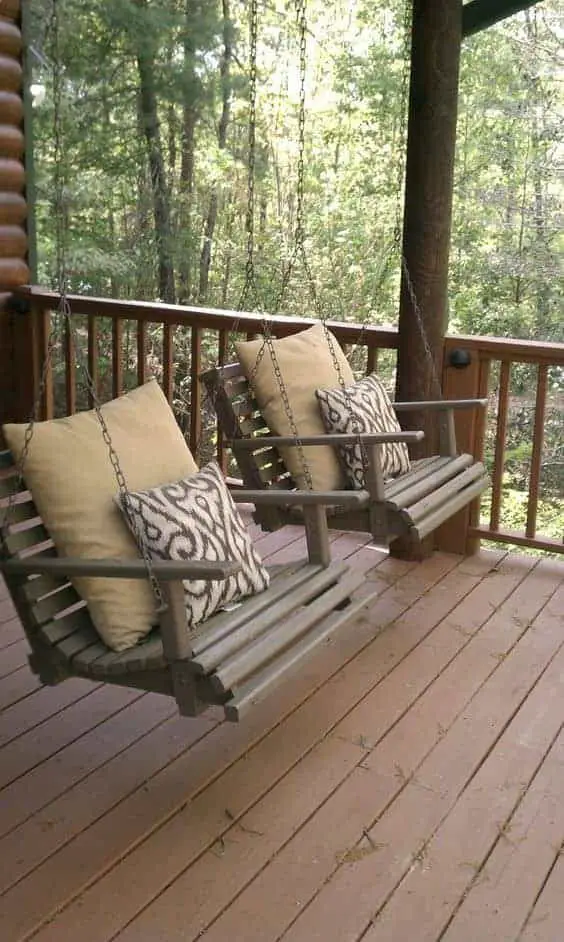 4 - Rustic Wood Swing Bed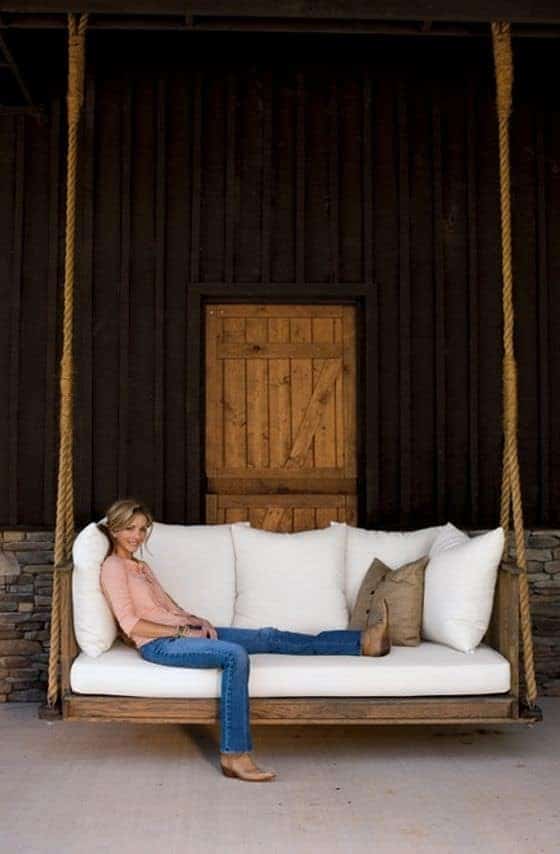 Is it called a Swing Bed, a Bed Swing, a Swinging Bed, or maybe a Swingbed? Whatever you call it, it's way fun, easy to make...