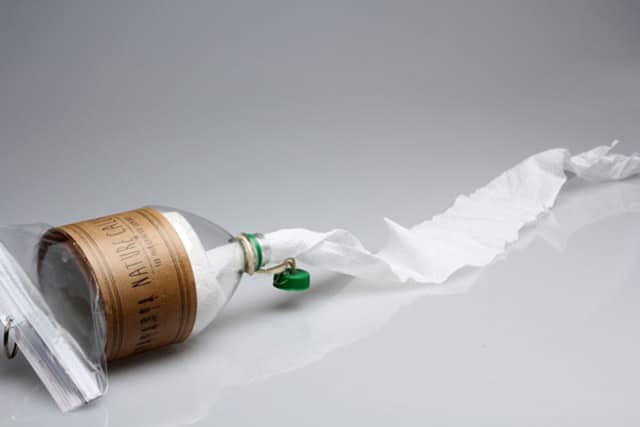 Here is one of the most clever
idea
imagined by
Sarah Jensen
,
Janet Molchanko
,
Amy Pon
, and
Morgan Smith
from
Alberta College of Art and Design
. To make thiswaterproof toilet parer kit, you'll need :
a toilet paper roll
a 2L plastic soda bottle
a resealable bag
reflective tape
silicone
twine
The capsule is designed be hung and has an optional light attachment, for those late night rumbles !
Updated on 2017-02-25 - Images from Amazon API. Amazon and the Amazon logo are trademarks of Amazon.com, Inc. or its affiliates.