While flipping through Pinterest, we stumbled on this picture of three giant owl sculptures that are beautifully overgrown with colorful flowers. These owl sculptures are located in a public garden in Nantou County in Taiwan.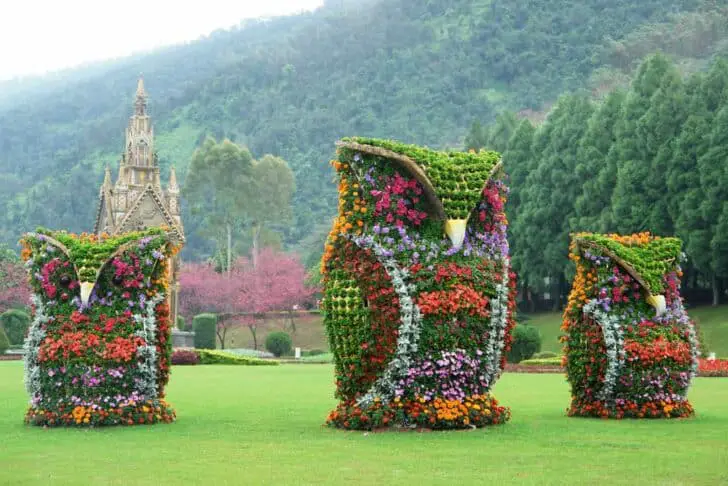 ++ More information at Ernesto JT Flickr website !
Updated on 2017-03-22 - Images from Amazon API. Amazon and the Amazon logo are trademarks of Amazon.com, Inc. or its affiliates.