Kids Playhouses & Playgrounds
A garden is a wonderful place for children. As soon as the sun comes up, they rush out! 1001Gardens offers you DIY ideas to create a playground in your garden. From the recovery trick to the most incredible installations, wake up the handyman inside you to create a fun and functional outdoor playground. Swings, sandboxes, mud kitchens, music walls or water walls, sensory bins, outdoor kitchen, car or train circuits… Check out some ideas from our selection of DIYs for gardens. Your child will be able to have fun and relax but also awaken his curiosity and awaken all his senses with these original play spaces. Summer is coming, get started!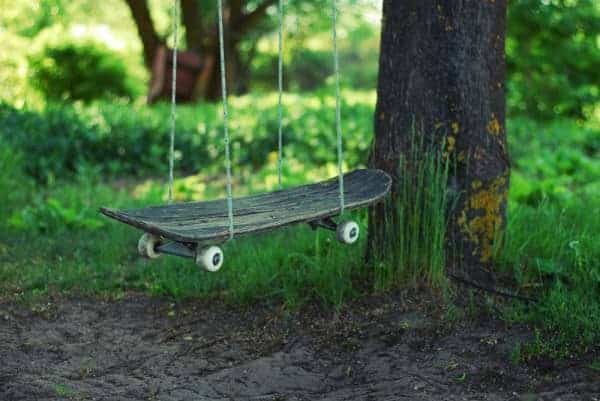 Nice way to repurpose an old skateboard into a swing ! ++ More information at unconsumption website !