The outdoor daybed combines the pleasure of sleeping, daydreaming in complete tranquility and enjoying a sunbath or at least a gentle summer breeze when it touches our face. Named desire, the new must-have of summer is simply irresistible! Even the most doubtful should not doubt it for a long time against the 10 models here …
Summer is coming, it's time to enjoy the heat, the sun and take a well-deserved rest.
To do this, it's time to start planning how you're going to spend your long summer evenings and, why not, your nights under the starry sky. An outdoor garden set consisting of a bed is the perfect way to Bring charm to your home in summer, to sip your favorite beverage!
1 – How to make an outdoor grass daybed
Tutorial here: How to make an outdoor daybed with grass
2 – Belham Living Brighton Outdoor Daybed and Ottoman
Belham Living Brighton Daybed and Ottoman
Stylish, functional and comfortable, these outdoor lounges are available in a wide variety of shapes and styles and can be used even in the smallest spaces.
When you think of an outdoor bed, it is often the large four-poster beds that instantly come to mind but there are many other ingenious options that will offer you a balance between good shape and function. Size is a very important factor in choosing the outdoor bed.
3 – A Minimal, Modern Home in Hawaii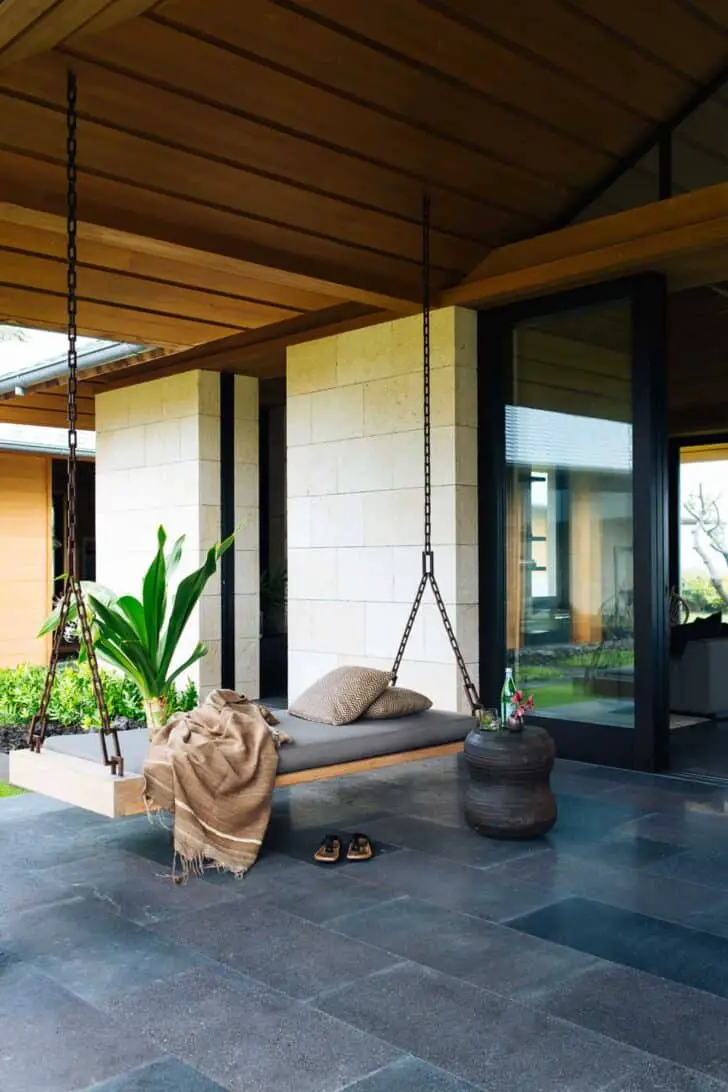 Contemporary retractable meridians can be a solution. You can even choose an outdoor hanging bed if you plan to put it on a shaded patio or pergola.
4 – Madera Teak Outdoor Daybed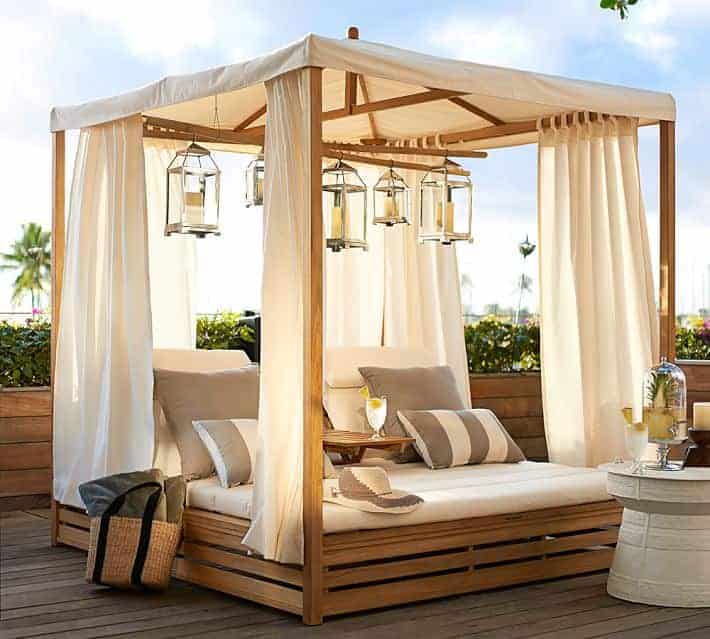 Create an oasis for relaxation in the patio or garden. Made of premium Grade A teak, a weather-resistant hardwood rich in natural oils, our Madera daybed is built to last for many seasons.
5 – Corsica Twin Daybed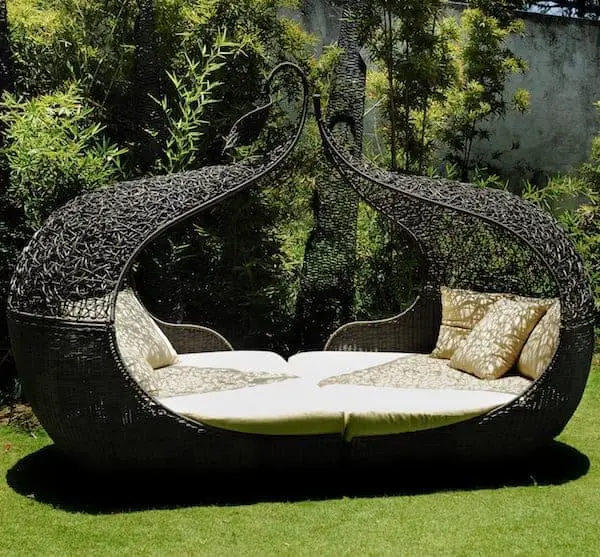 The Corsica Twin Daybed. Image via Neoteric Luxury
6 – Spartan Daybed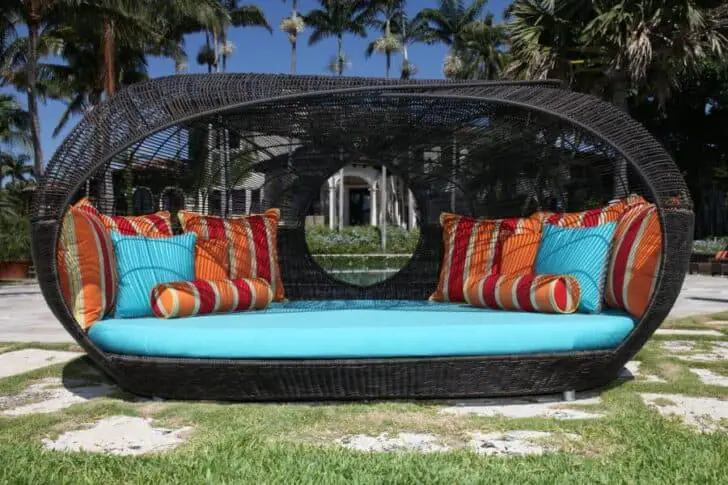 The Spartan Daybed by Neoteric Luxury
7 – Wood and metal chains outdoor daybed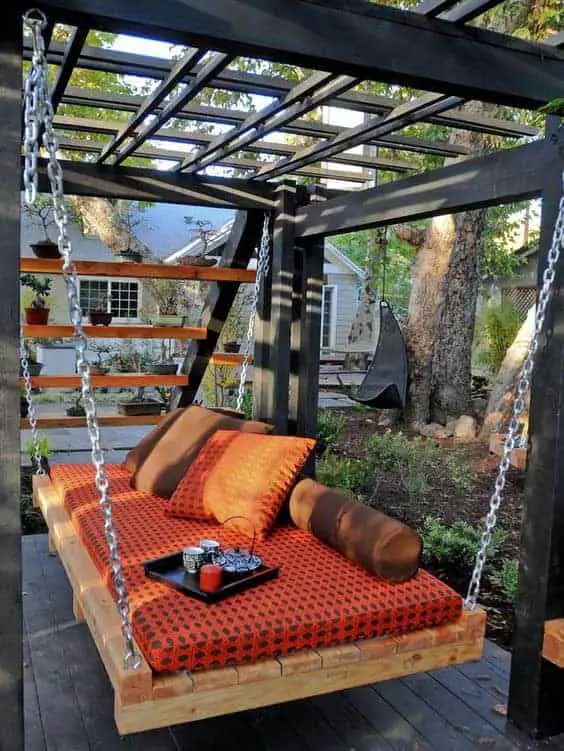 Lounge chair, armchair or outdoor daybed? Dare with daybed! If you have space, there is nothing better than resting on a real bed, surrounded by its own garden or in the blue sky of its "attico". Authentic places of rest, but made with waterproof and windproof materials, with a wide variety of shapes and no limit to the imagination of designers. You can buy double or single garden beds. Choose an igloo garden beds, to protect from the sun during the hottest hours, or garden canopy beds, to give an oriental look.
8 – Asian-Inspired Landscape Design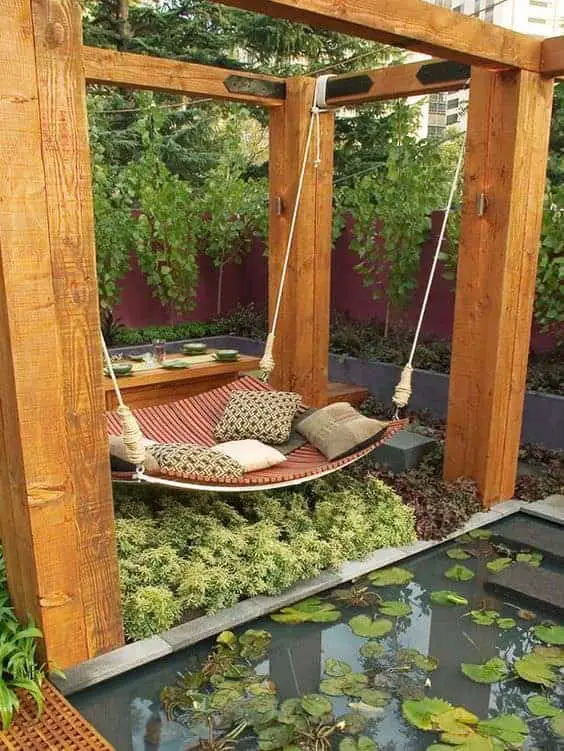 9 – Outdoor Patio Lounge Daybed Hammock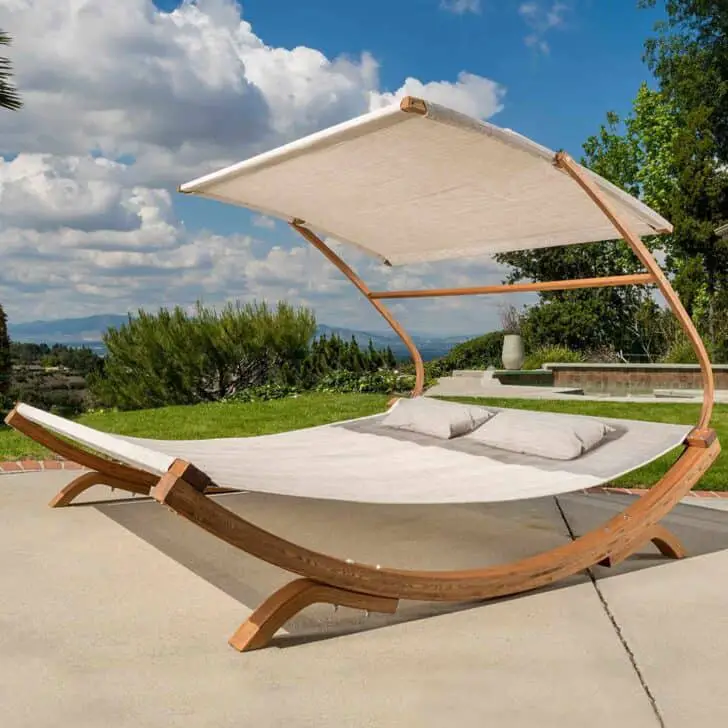 10 – Bellagio 4-piece Outdoor Daybed