Designed and built by the owners Carlos Zubieta and Tatiana Barhar in 2005. The home made in a beautiful tree is approximately 2,000 square feet with 2 bedrooms, 2 bathrooms and a large open mezzanine that overlooks the dining room. 20'-0" high ceilings and surrounding walls of glass brings the southern sky and large mature trees right into the home.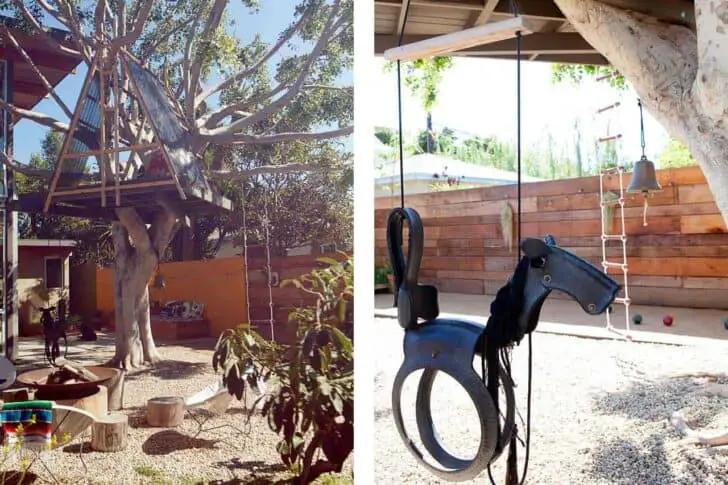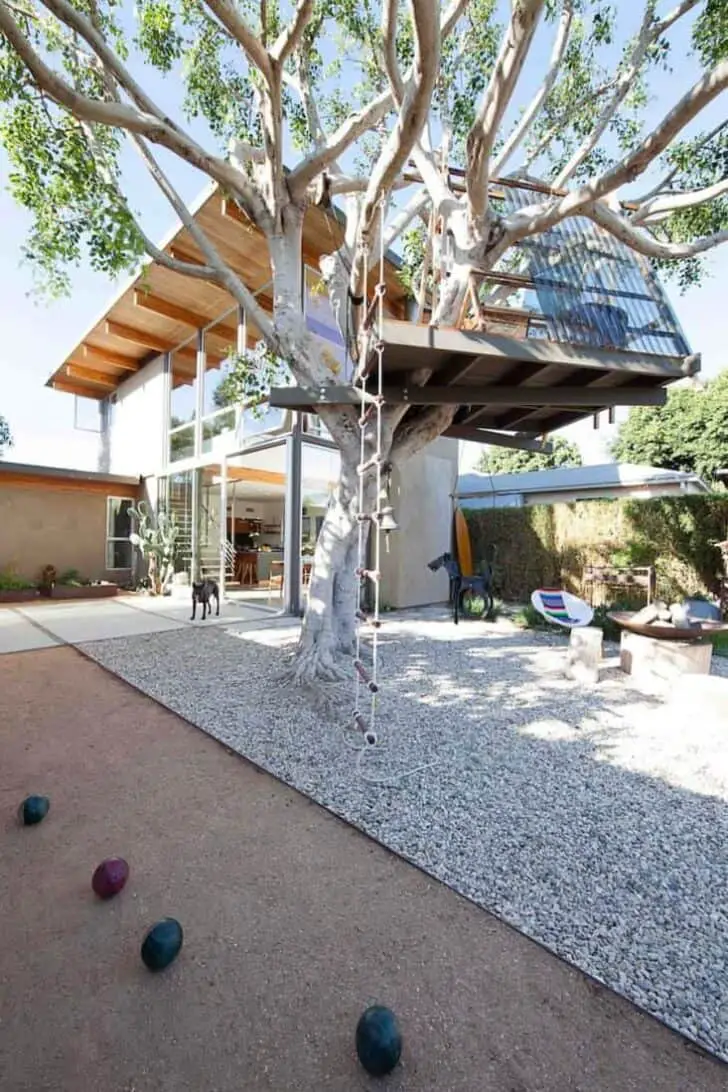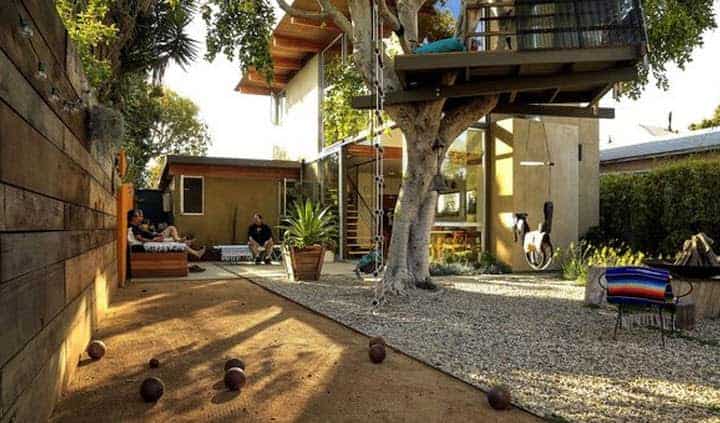 Carlos Zubieta and daughter Sasha under the A-frame treehouse, constructed last summer. "When she and her friend set up a lemonade stand and had a garage sale to raise money to build a tree house, I had to take it seriously," Zubieta said. "We used all the scrap lumber saved from building the home and with the $80 collected from the lemonade and garage sale we bought all the hardware and paneling."
Updated on 2017-03-27 - Images from Amazon API. Logos are trademarks of Amazon.com, Inc. or its affiliates.