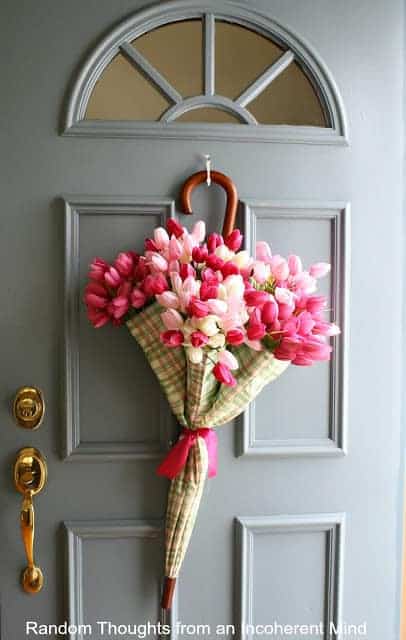 Ok, April is finished, by I stumbled upon this original idea made by Gina. To celebrate April showers bringing May flowers, she made this umbrella wreath !
++ Random thoughts from an incoherent mind
Updated on 2017-03-23 - Images from Amazon API. Amazon and the Amazon logo are trademarks of Amazon.com, Inc. or its affiliates.