On the coast of Denmark, this tree took's the shape of a house to apparently shelter itself from the wind. According to the photographer:
"This old pink house is situated at the old dunes, a few hundred meters from the west coast, a very windy place were there isn't much that can grow. So the beautiful tree can only grow where it has shelter."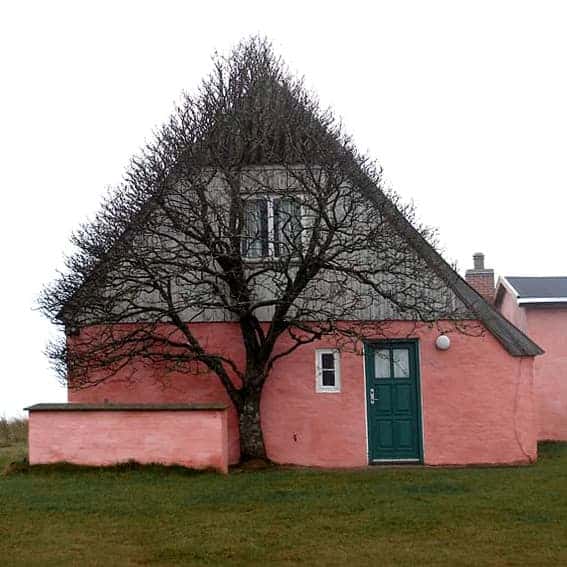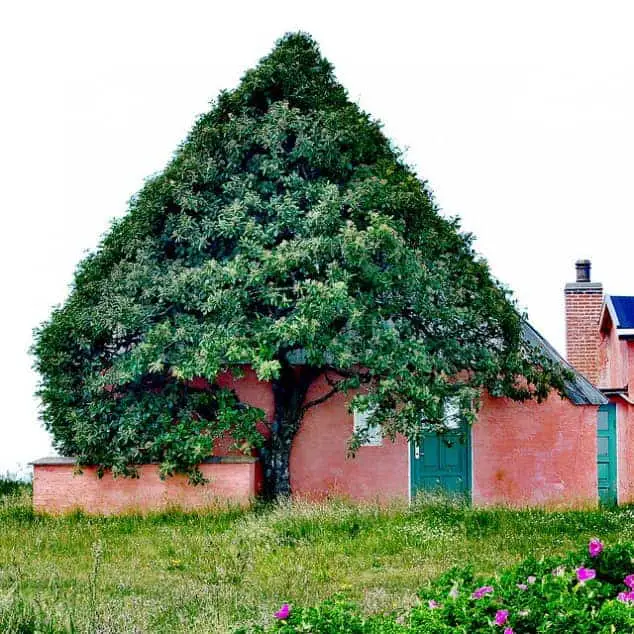 Updated on 2017-03-27 - Images from Amazon API. Logos are trademarks of Amazon.com, Inc. or its affiliates.