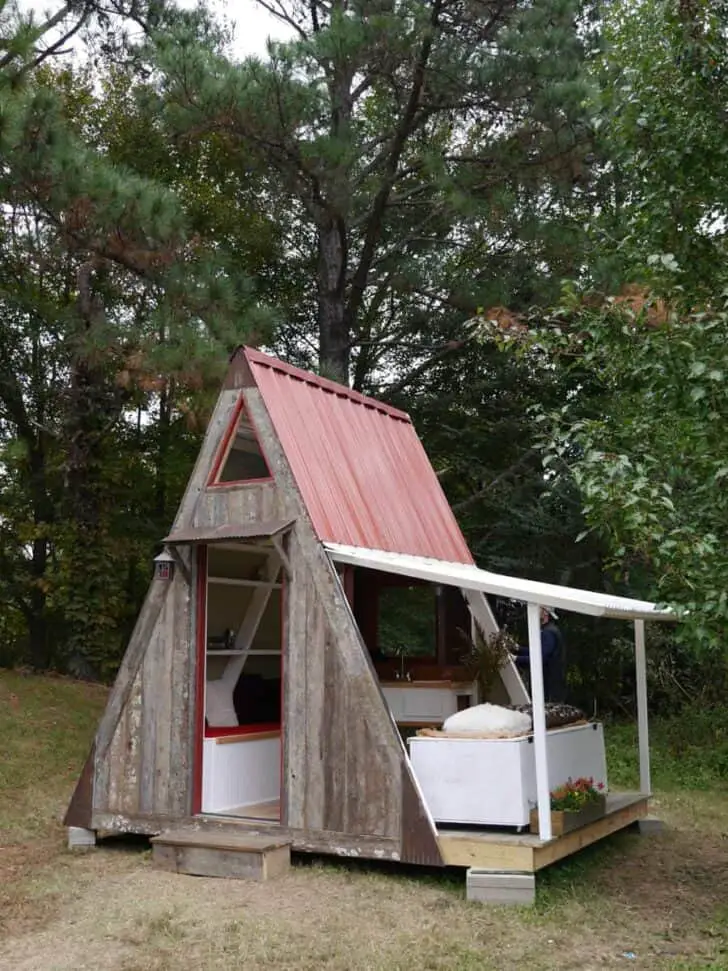 This cabin, with all new materials, only costs $1200 to make. $1500 if you wanted to insulate it for year round use. A larger version, using 16′ rafter could also be built, giving much more interior and loft space.
Complete story here.
Updated on 2017-02-25 - Images from Amazon API. Amazon and the Amazon logo are trademarks of Amazon.com, Inc. or its affiliates.