This garden bedroom deserves its name "A place to dream". A complete bedroom with bed, nightstand and even the mirror but in the garden and full of flower, lovely!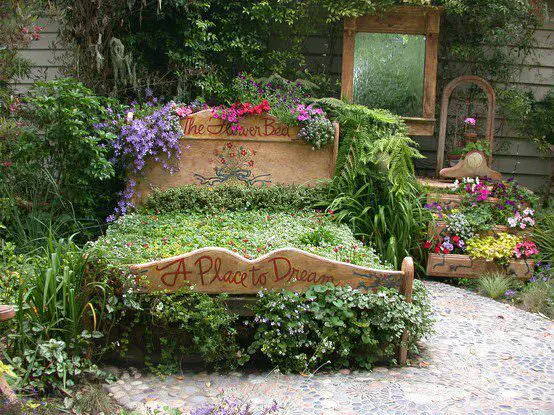 Found at: An Armenian Girls Adventures website !
Updated on 2017-03-23 - Images from Amazon API. Amazon and the Amazon logo are trademarks of Amazon.com, Inc. or its affiliates.