This cool outdoor art sculpture is designed by Turkish artist Mehmet Ali Uysal and show a giant clothespin pinching the grass. It was made for the Festival "Five Seasons" in Chaudfontaine Park, located on the outskirts of Liege, Belgium.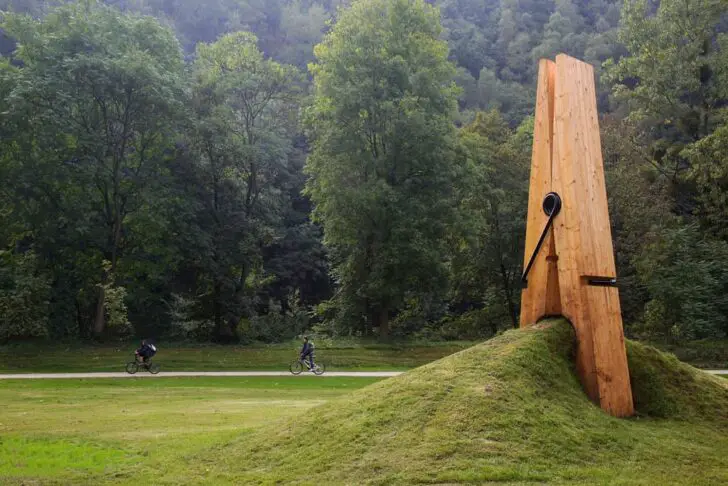 More information: Atlas Obscura website !
Photograph by mmarsupilami
Updated on 2017-03-27 - Images from Amazon API. Logos are trademarks of Amazon.com, Inc. or its affiliates.