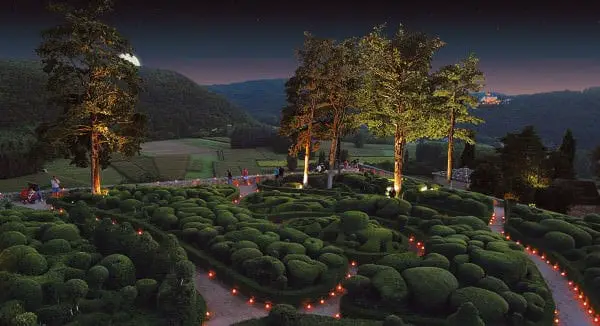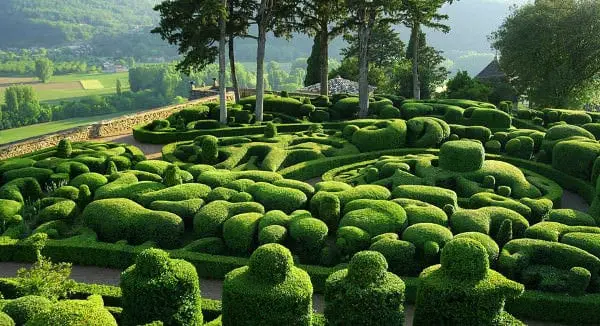 The town of Vézac in the Dordogne region of France is home to the famed
Gardens of Marqueyssac
.  These stunningly sculptured landscapes wrap around a 17th century chateau that sits perched above the picturesque Dordogne valley.  The bubbly, rounded forms of the garden are carefully manicured by active attendants, maintaining a design that was first developed over 300 years ago.
More information: Marqueyssac gardens !
Updated on 2017-03-27 - Images from Amazon API. Logos are trademarks of Amazon.com, Inc. or its affiliates.