Repurposed Window Planters – These rescued window panes have been repainted and restored as feature planters & hung on the side of a garage to dress it up above a herb garden.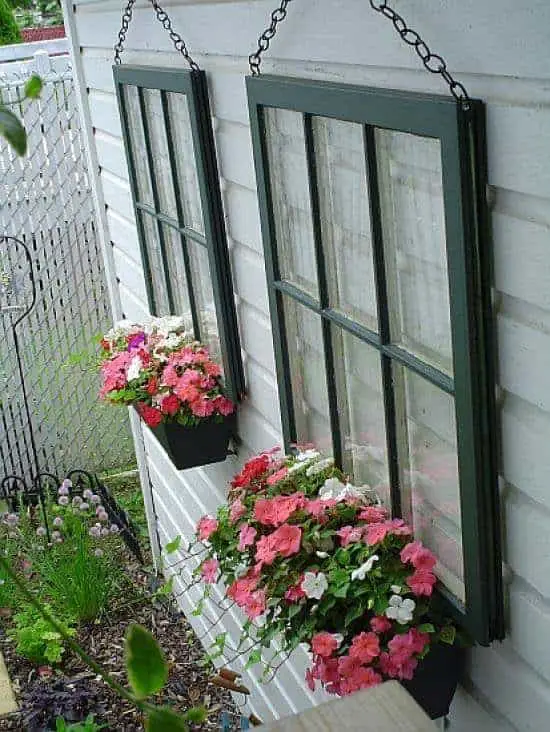 My two windows that were tossed to the side of the road. I brought them home put on steel chains for hanger and painted them. I hung them on the part of my garage that has no windows that overlooks my herb garden. I found window boxes and hung them under it.
Updated on 2017-03-27 - Images from Amazon API. Logos are trademarks of Amazon.com, Inc. or its affiliates.