Don't know what to do with your old handbags ? Make fun and colored plant holders with them with this "Recycle It Yourself" idea ! Hang the handles from hooks on a wall, on a fence or dangle them from tree branches and your garden will be unique !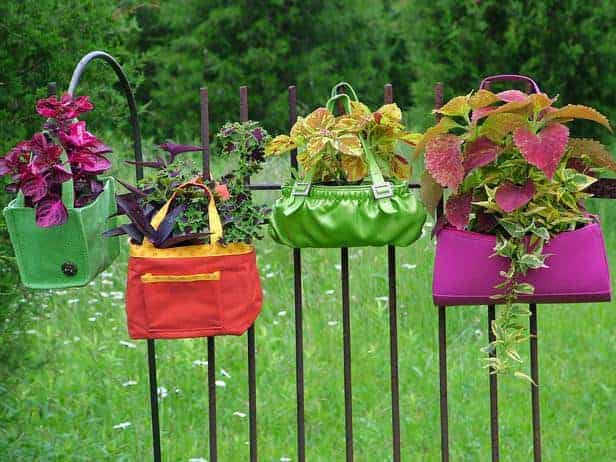 ++ More information at HGTV website !
Updated on 2017-02-24 - Images from Amazon API. Amazon and the Amazon logo are trademarks of Amazon.com, Inc. or its affiliates.